Krav Maga Winter Tour 2010
This tour took from coast to coast and from north to south. From Sunny California to snowny Maryland, from icy Michigan to hot Puerto Rico. I taught young and old, military and law enforcment, and college students (thank you to the David Project, Hasbara and ZOA plus many others for their active sponsership).
February 17, 2010 - Drexel, Pennslyvania
February 18, 2010 - John Jay College New York, NY
February, 20, 2010 - Ronin Martial Arts, Grand Rapids, Michigan, IKI Instructor Craig Grey.
February 22, 2010 - University of Illinois-Urbana, 503 E. John St., Champaign, Illinois
Thursday, February 25, 2010 - Towson University Maryland
March 1, 2010, 7 p.m. - USC California
March 3, 2010 - Cal State Northridge, Northridge, California
Sunday, March 7, 2010 1 p.m. - Central Coast Krav Maga, San Luis Obispo, California. Contact Sensei Eric Sandahl eric@cckravmaga.com
Wednesday, March 10, 2010 - Davis, California
Thursday, March 11, 2010 - Arizona State University (ASU), Phoenix, Arizona. Contact Hannah Wasserman.
March 14, 2010 - Cottonwood Combat, Cottonwood, Arizona, IKI Instructor Tim Hillis.
March 15, 2010, 3 - 9 p.m. - San Juan, Puerto Rico. IKI instructor Maurice Cohen.
March 16, 2010 - Martial Arts Institute Cape Coral, Florida, Instructor Steven Berkowitz.
March 17, 2010 - Precision Martial Arts, Navarre, Florida, IKI Instructor Calvin Longton.
March 18, 2010 - Fitness One North Carolina
March, 22 - Return to Israel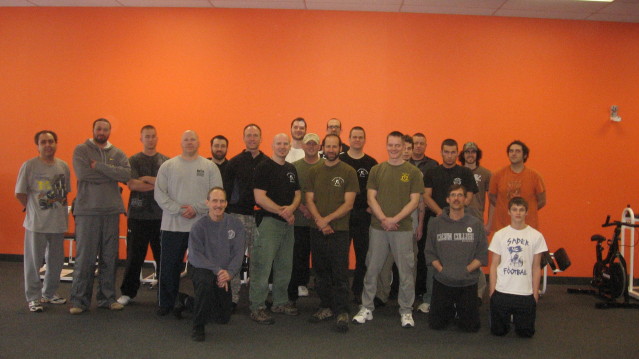 Grand Rapids, Mich, with IKI Black Belt Instructor Craig Grey, always a large turnout of police officers, black belts and dedicated Krav students. Thanks to West End Fitness for hosting us every visit, big Hi To Big Randy and Kathy
Champaign, Illinois, Rachel points the gun.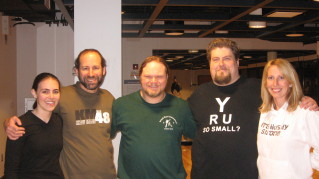 IKI members and instructors in Illinois, Rachel F., Moshe Katz (not from Illinois), Eric Litterl, Mike Hovey and Amy Jo Giles
With Jenna Singer who organized a wonderful seminar at Towson University, Maryland, Thanks Jenna!
Wonderful seminar with Geri and Eric at their Krav school in San Luis Obispo, California Read more about the event Budo Ryu San Luis Obispo
Shauna of Arizona State University defends against a knife attack by Nechama
Brian Driver of Cottonwood Combat promoted to Brown Belt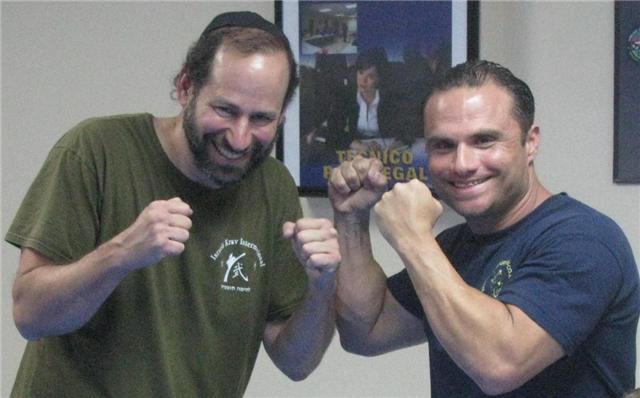 With IKI Instructor Maurice Cohen, Bayamon, Puerto Rico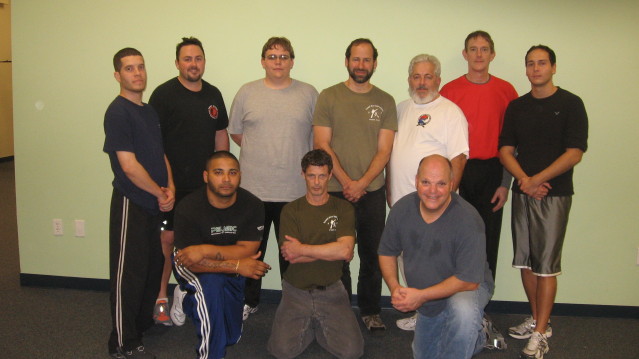 With IKI Instructor Steven Berkowitz(in white) and some of his students, including Ira, one tough cop from NYC. On the left IKI Instructor Will Rodriquez
With IKI Instructor Calvin Longton and gang at Navarre, Fl. So good to see so many old friends, Mike, Roni, Steve...all of you.
Traci Green, Krav Maga student and personal fitness trainer, North Carolina.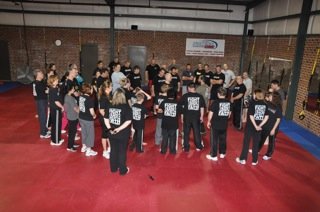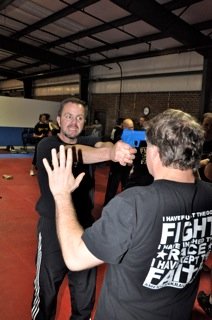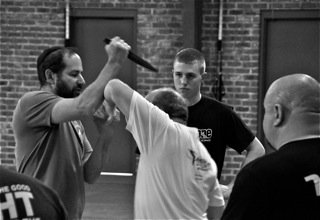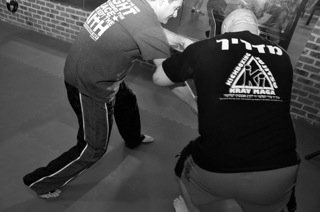 Fitness One, IKI School, Kernersville, North Carolina.
With IKI Instructors Allen Branch and Jon Phipps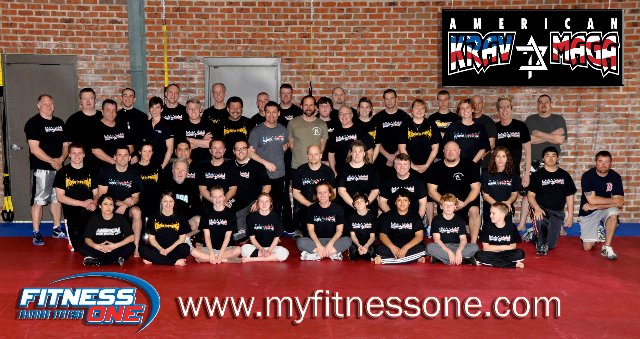 Our group in North Carolina, all Fitness One photos taken by Mark Ayers, krav maga practitioner and master photagrapher