IKI Krav Maga Instructors Germany

---
Jürgen Köhler , Konigsbach

---
Jurgen is one of the top instructors in Europe and has been recognized over the years by many martial arts associations. I have known him and trained with him since 2010. He attends and hosts as many seminars as possible with me all over the world. He has led several delegations of German students to Israel for our Tour and Train program.
He is a leader. 
---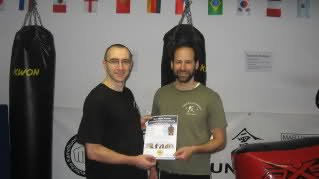 In June 2017 Jürgen was promoted to Full instructor and 3rd dan black belt in IKI Krav Maga.
Jurgen 
6th degree Blackbelt Taekwon-Do
3rd degree Blackbelt Hapkido
2nd degree Blackbelt Anti Terror Streetfight
Tonfa/MES - Instructor
Police Button / Telescopic-Button Instructor
Awards:
Medail of Honor and Respect ( by Dr. Denis Hannover / Israel) Top-Instructor Award 2009
Mr. Martial Arts 2009 Kategorie "spectaculaer Braking"
two Times Inducted in International Martial Arts Hall of Fame
---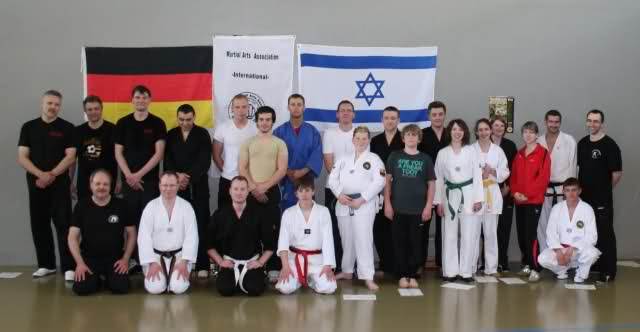 ---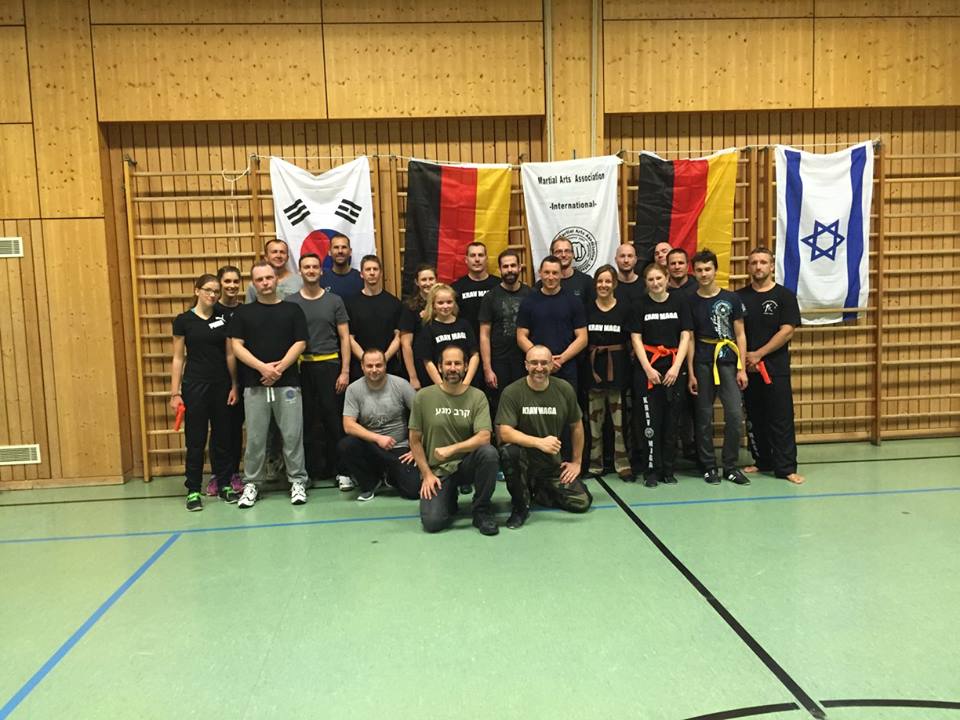 ---
Juergen teaching group in Germany
---
Nadine Bott, Assistant Instructor
---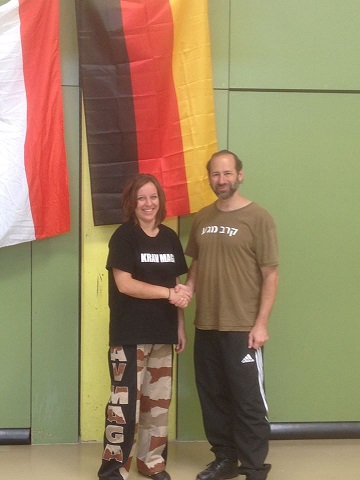 9 Years Krav Maga experience

Krav Maga / IKI  since 2010
Taekwon-Do Blue Belt
Anti Terror Street-fight orange Belt
---
Stephan Schuetter, Heidelberg

---
Big, powerful, quiet and with a little boy's smile Stephan is quite a martial artist. He has come to Israel on three Tour and Train sessions plus he has attended seminars with Moshe Katz in Switzerland and three seminars in Holland, including a five day training camp.
In Israel he was promoted to Assistant Instructor (Level 2).
Holland, April 2017 promoted to Associate Instructor (Level 3) and Black Belt.
October 2017 - Promoted to second dan black belt

Stephan works in the private security field and travels the world protecting key figures. He is in charge of training for his company.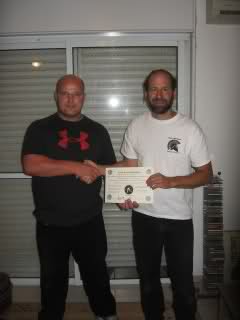 ---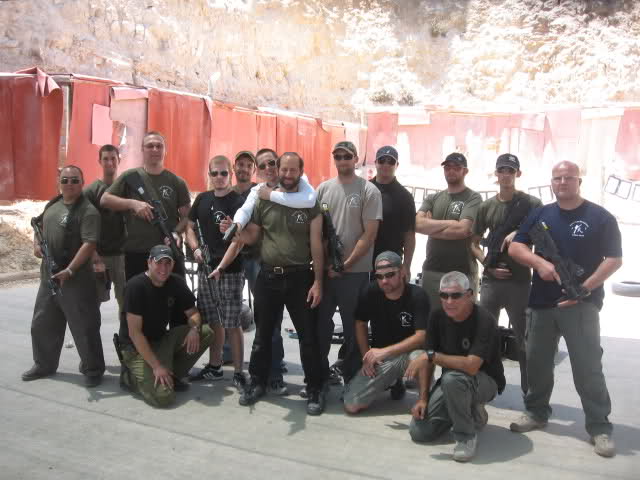 Stephan, wearing blue shirt, on the right, holding a Tavor Israeli rifle
---
Lars Gerhard Kuehn
Apprentice Instructor
---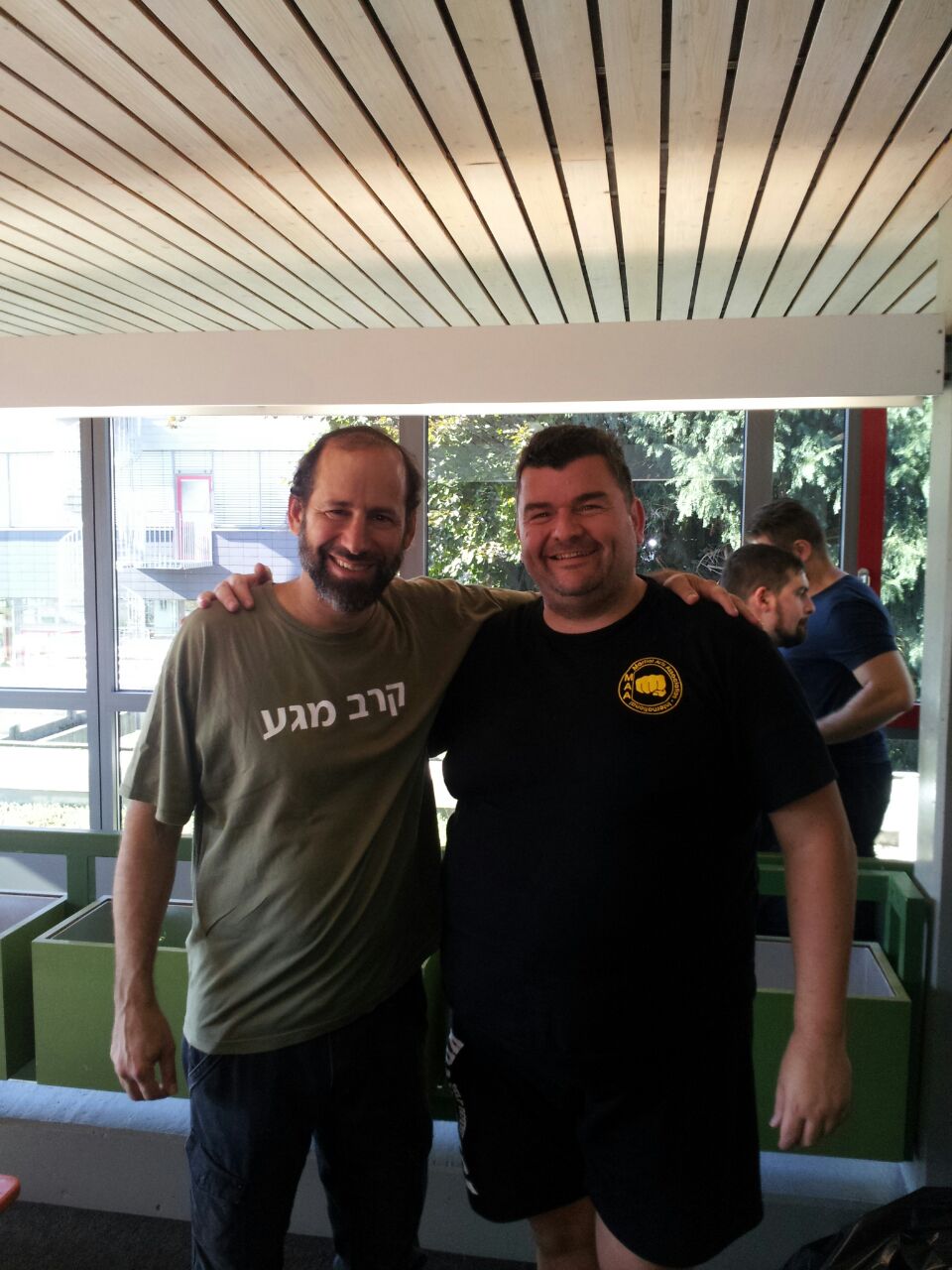 ---
Hubert Amann
Assistant Instructor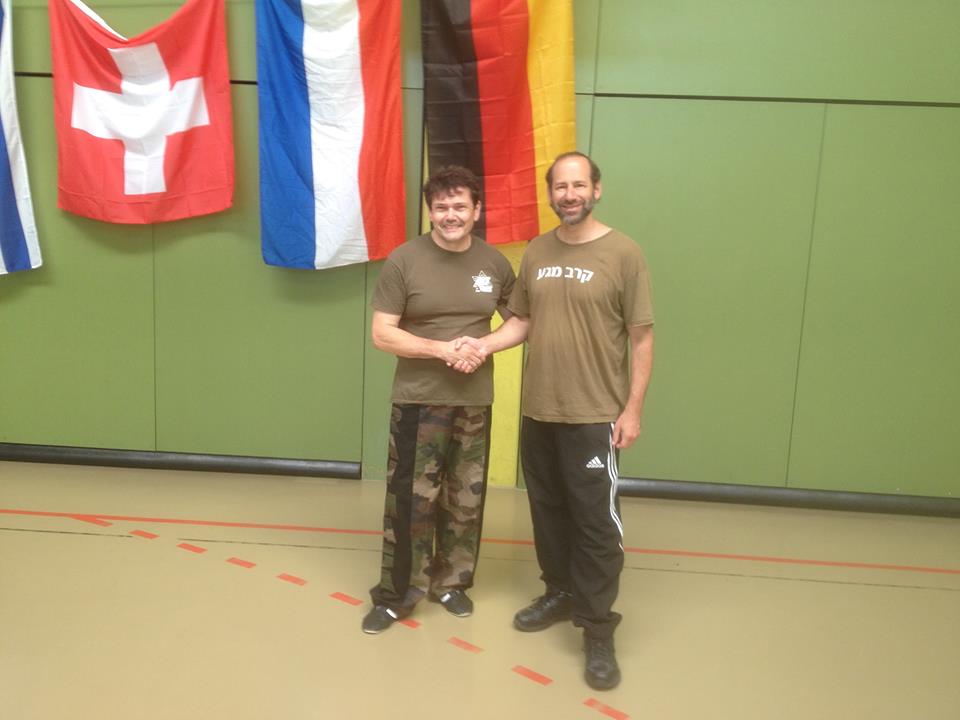 ---
Sven Schneider 
Associate Instructor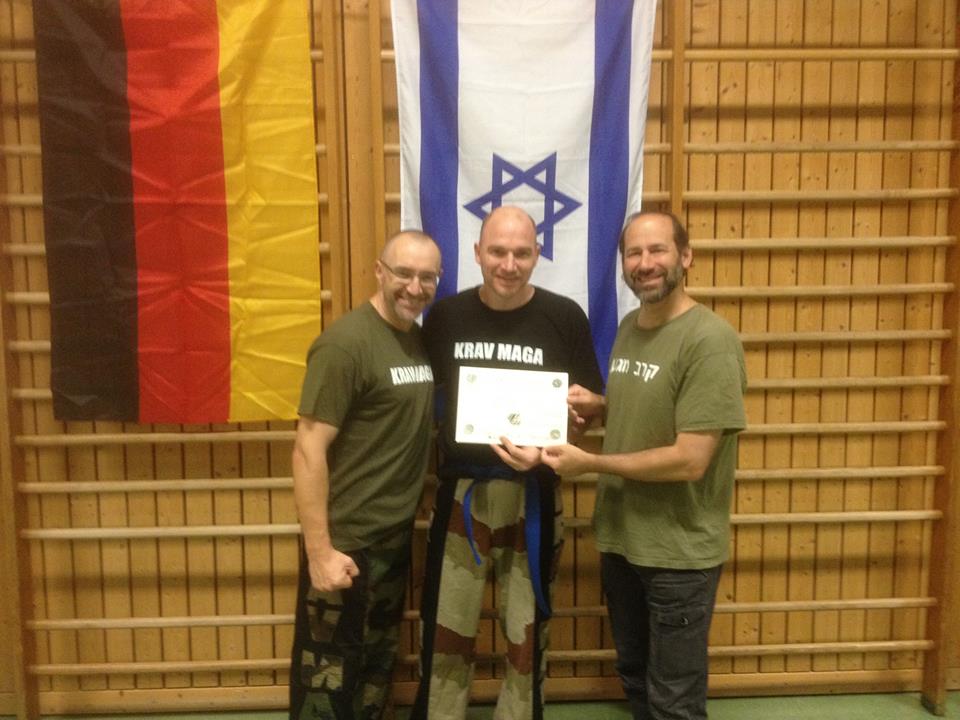 Sven comes to IKI with a solid background in martial arts including ranks in Kanjukenbo and Wing Chun.

---
Sebastian Kellner 
Assistant Instructor

---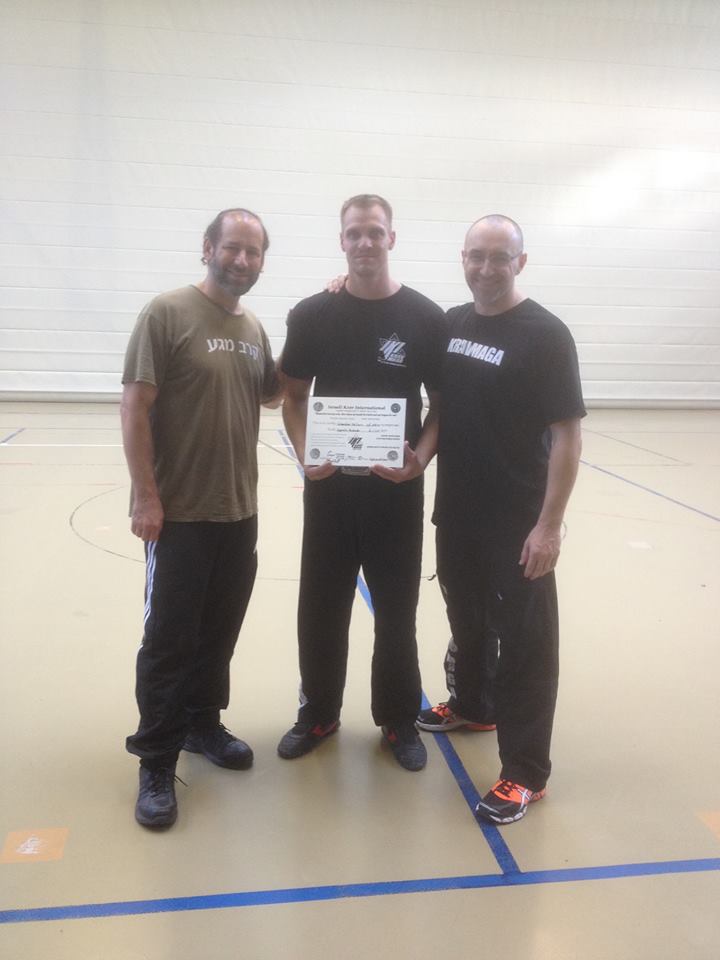 Assistant Instructor
Address: Prof.- Wagenfeld - Ring 9
02943

2000: beginning of sports career

2003-2005: German league titles and a runner-up title

2006: 1 Dan examination Tae Kuk Mu Sul Hapkido / counterterrorism Street Fight
at the MAA

2007: 1 Dan examination in Kung FU

2012: Shot Sword Of Freedom

2013: Hall of Honour / Hall of Fame

2014: Hall of Honour

2014: Basic Instructor on the MAA

2015: 2 Dan examination in Kung Fu

2015: Inclusion in the IKI association and Apprentice Instructor

---
Andy Beck

Assistant Instructor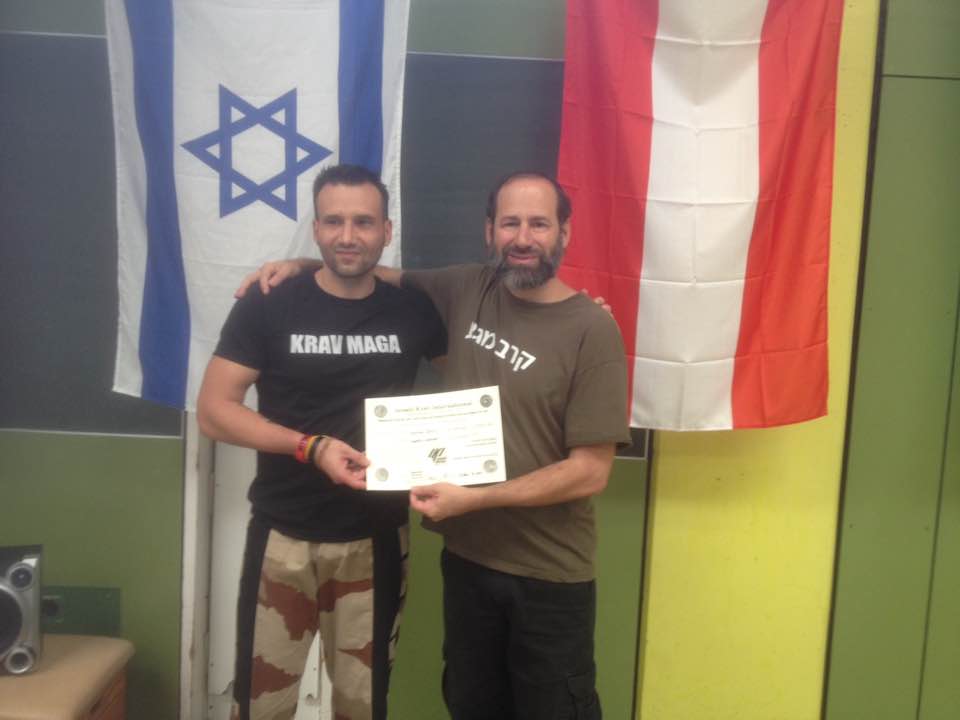 ---
René Bauer, Apprentice Instructor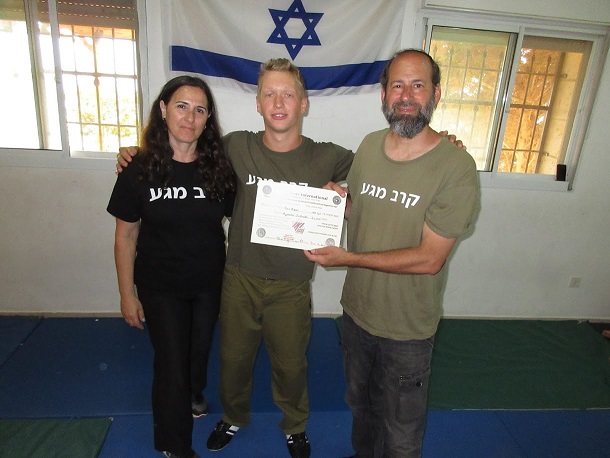 ---
---
Joram Wemyss, Apprentice Instructor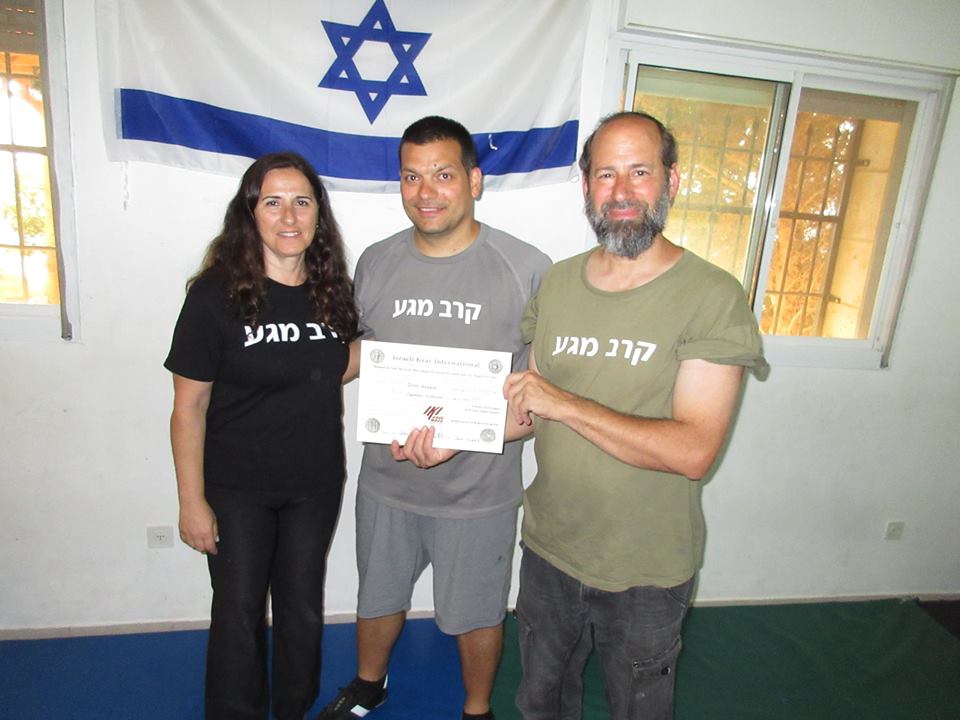 ---
Michael Kruse, Apprentice Instructor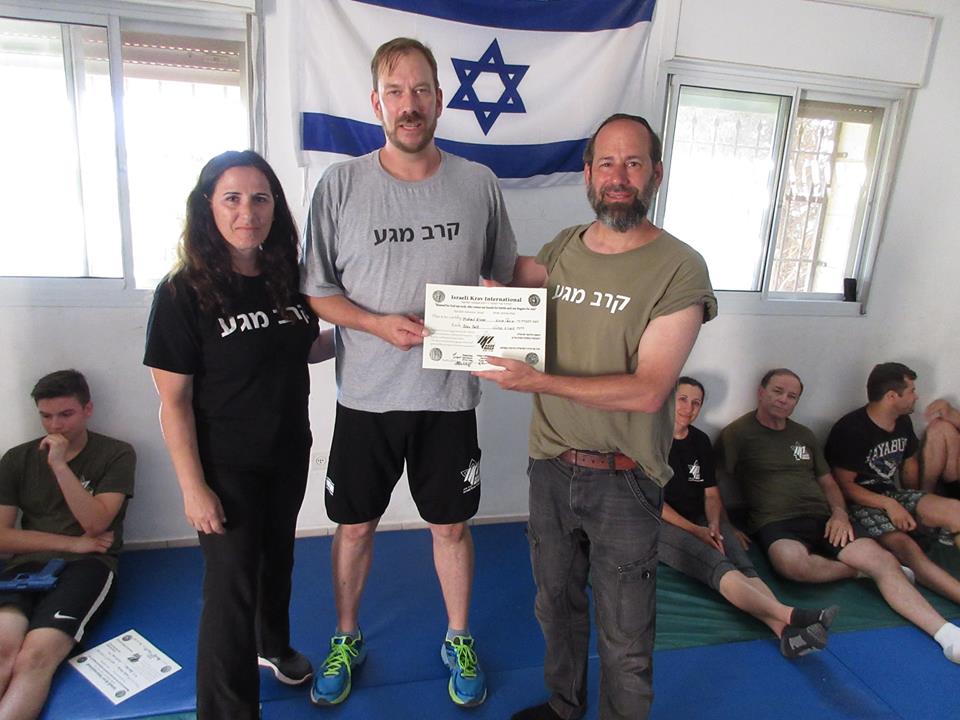 ---
Markus Schmidt, Apprentice Institutor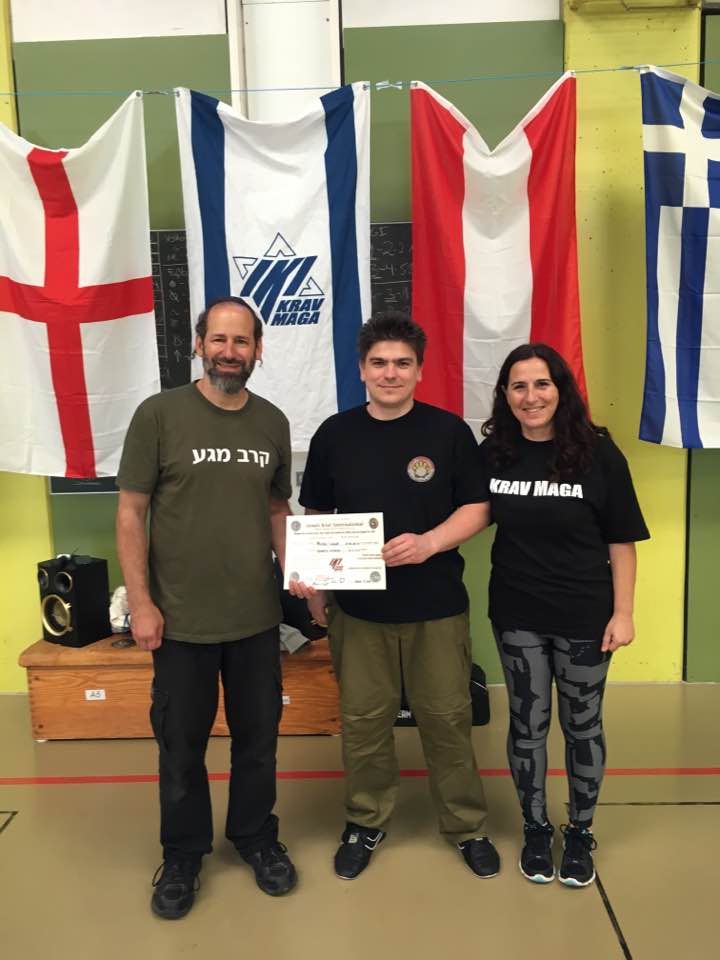 ---
Diana Arndt, Assistant Instructor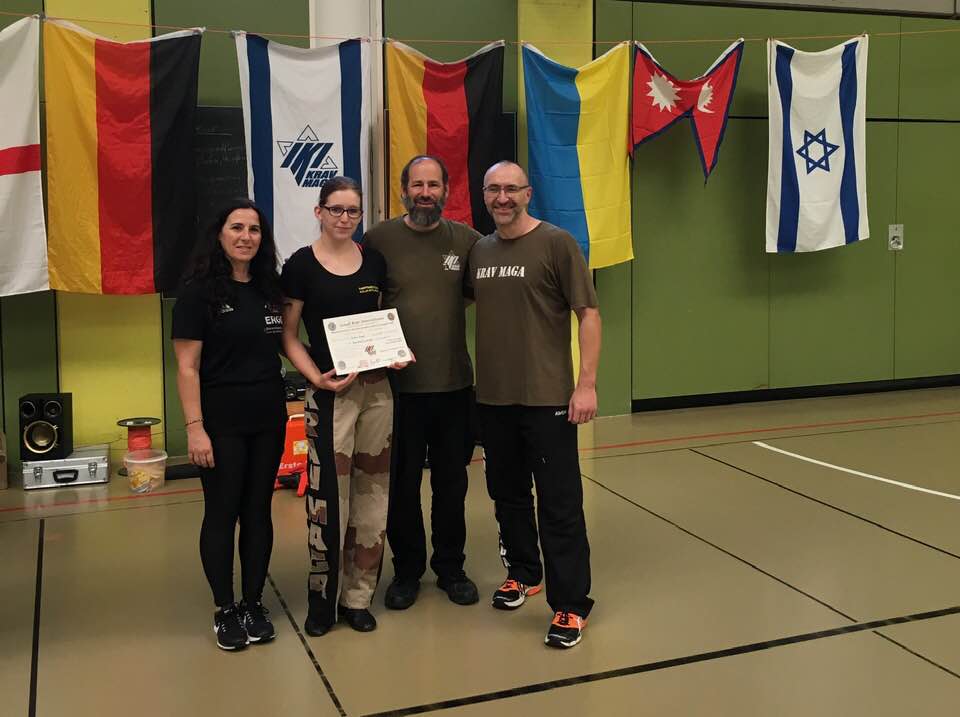 ---
Vera Muller, Apprentice Instructor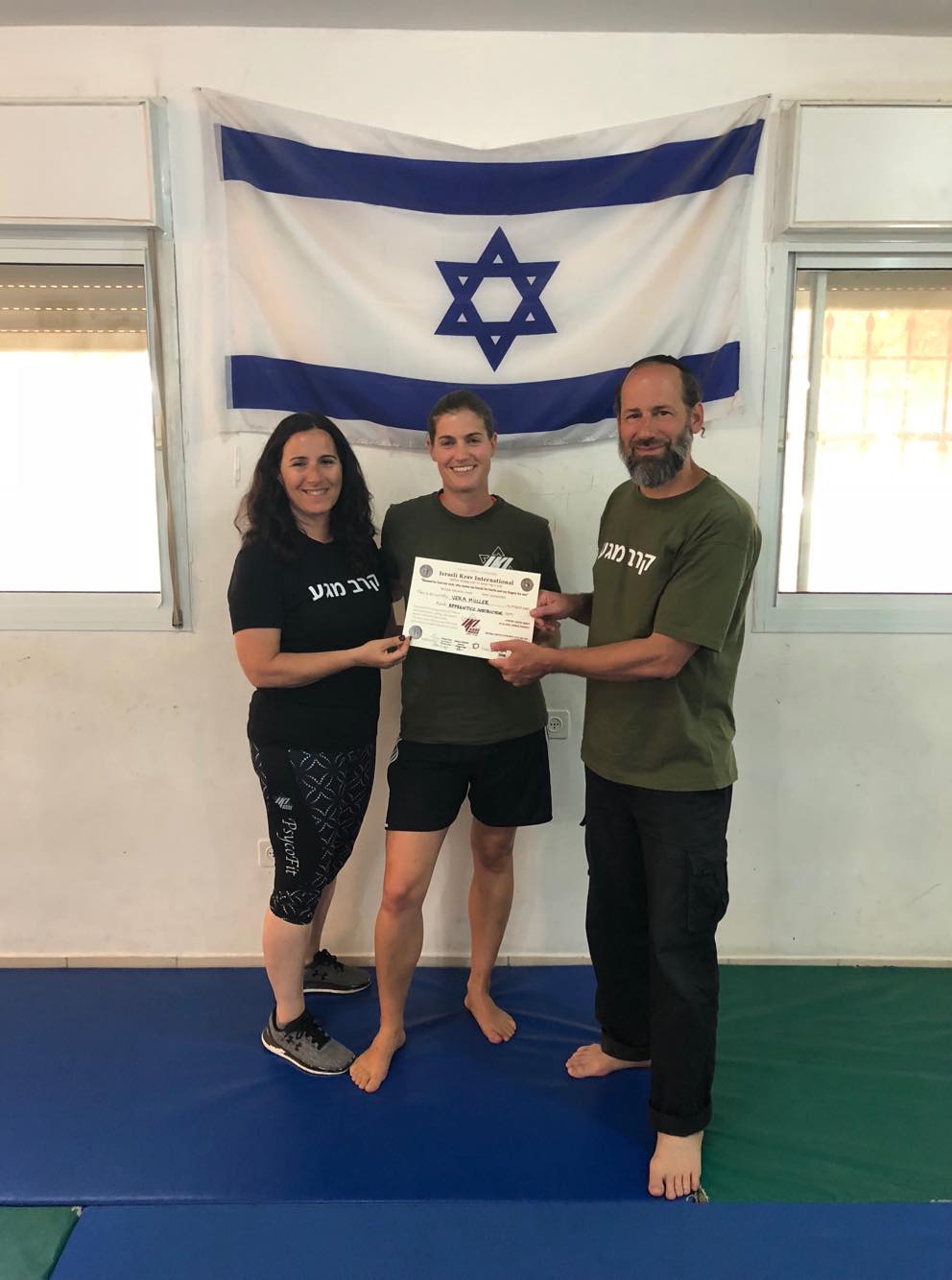 ---
Stefanie Braun, Assistant Instructor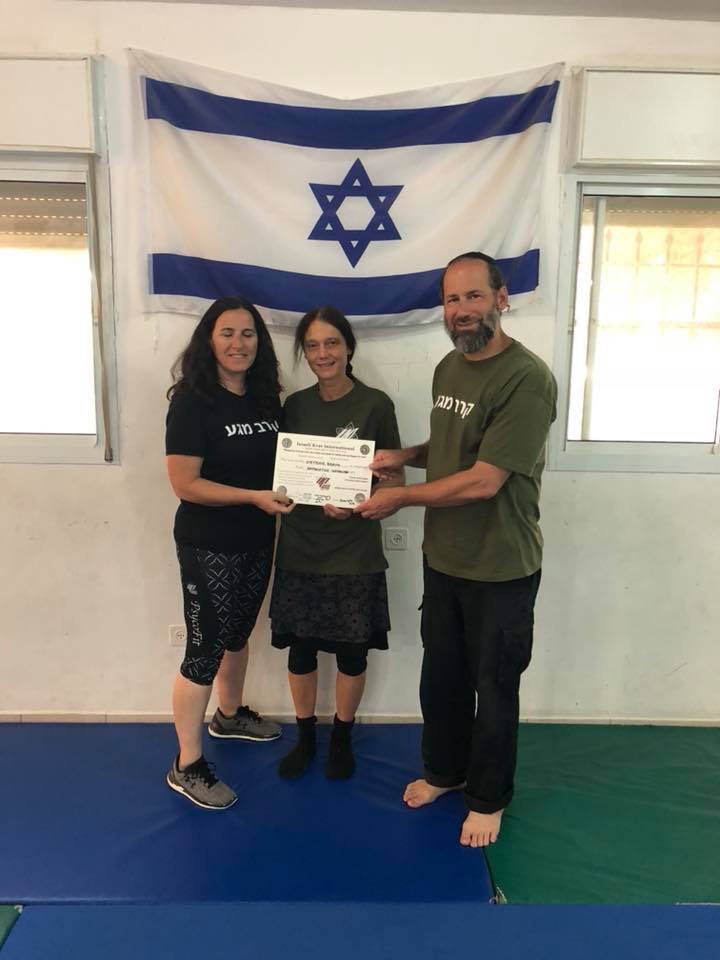 ---
Roland Kennel, Apprentice Instructor (October 2018), Worms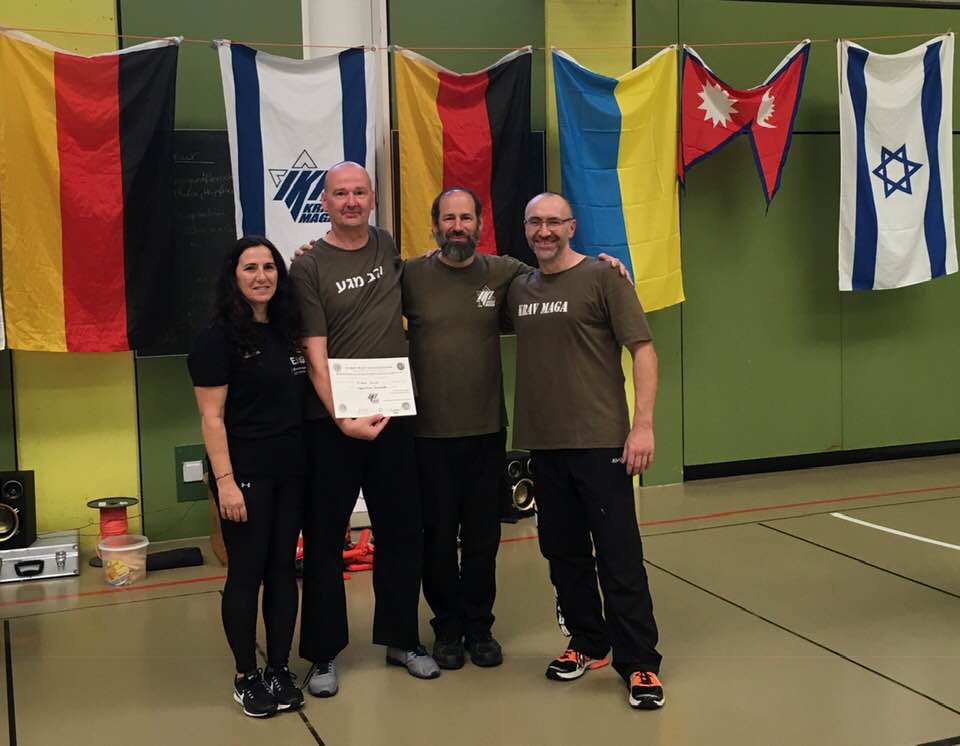 ---
Michael Flohr, Apprentice Instructor (October 2018)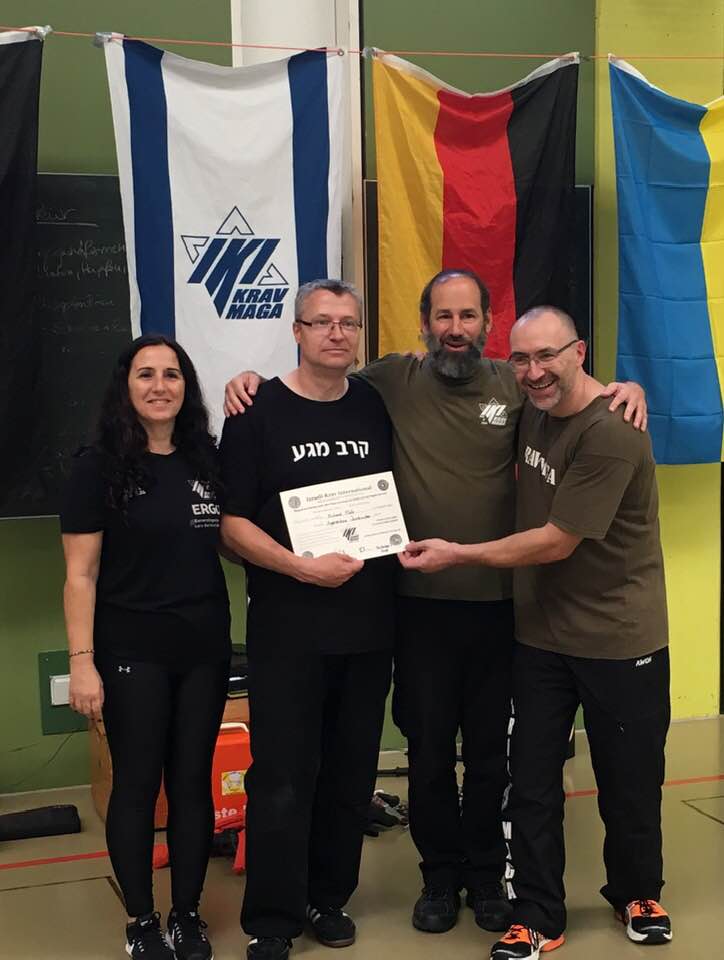 ---
Dirk Oefele, Apprentice Instructor (October 2018)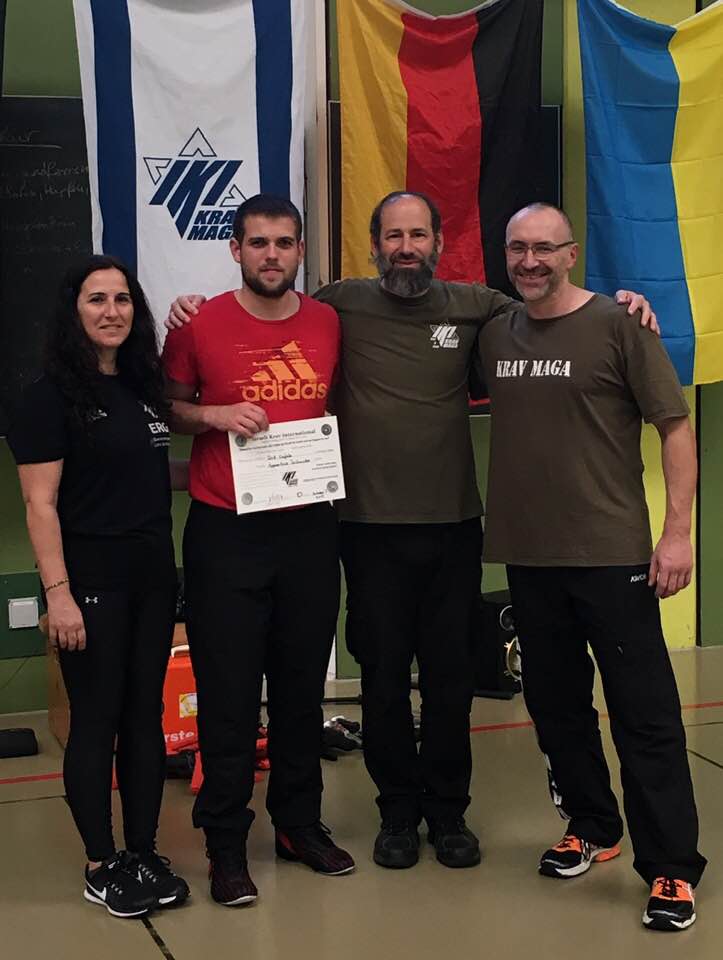 ---
Andreas Koch, Apprentice Instructor, (October 2018)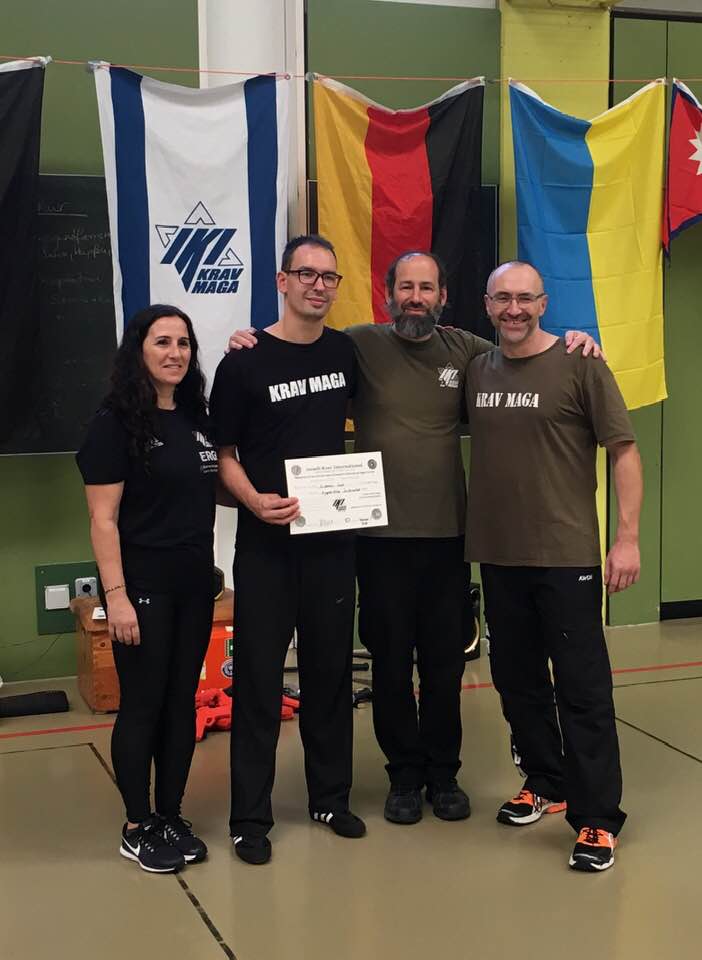 ---
---
Jens Schreiber, Apprentice Instructor, (October 2018)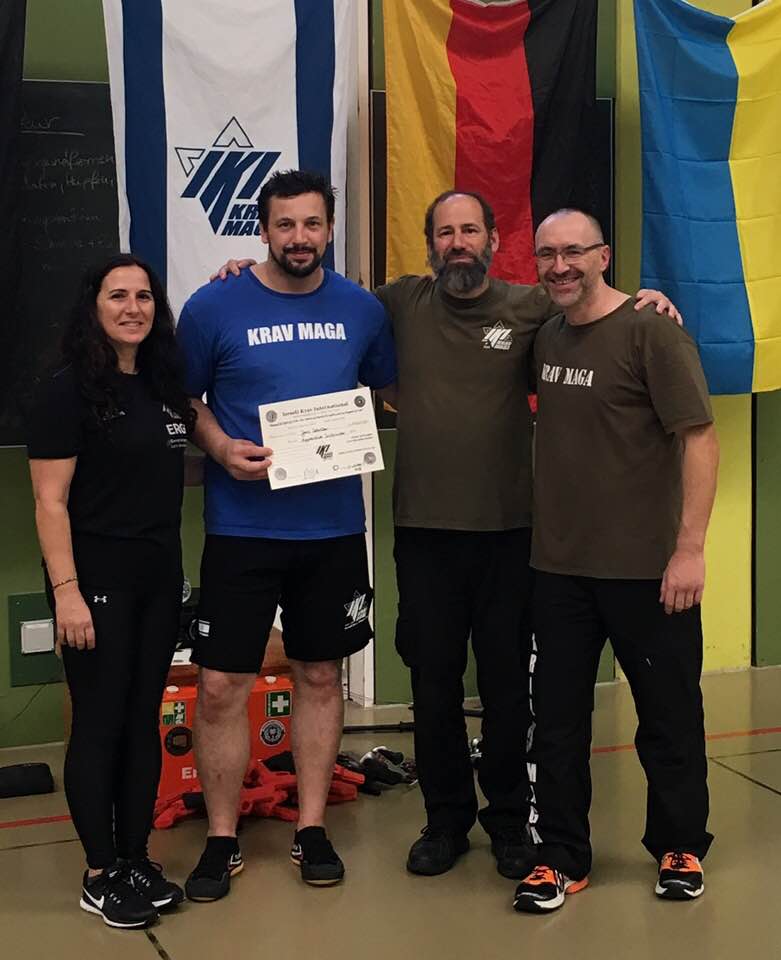 ---
Marcel Krautz, Apprentice Instructor, (October 2018)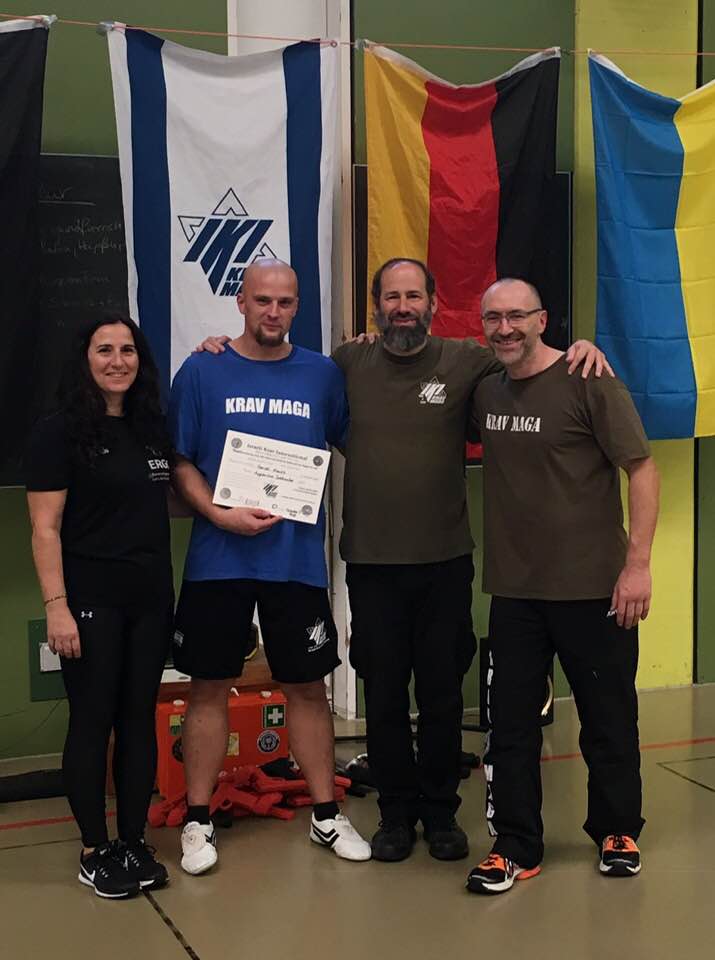 ---
Beate Brandt, Apprentice Instructor