Instructors Page
---
The idea of this page is to provide IKI Krav Maga Instructors with easy access to information they need without having to search all over the website.

---
General Information
---
For general information for instructors in terms of our policies, please see Certification page. Please study this page carefully so we can avoid unpleasant misunderstandings. Too often members make assumptions which are not correct, such as
My black belt from another style gives me an identical rank with IKI
Being an instructor automatically gives me the right to teach seminars, i.e. accept invitations to teach seminars under the IKI banner. 
Promote my students to any rank I want. 
None of the assumptions is correct. Please refer to the Certification page. 
---
Hosting a Seminar
---
All the information you need to host an IKI seminar. This includes travel, costs, conditions, housing, cancellation fees, etc.
Please see

---
Seminar deposit $350

---
Seminar fee $750

---
Renew Your IKI Membership

---
Krav Maga Certification Process

---
Tour and Train
---
for full information about this important program.
Tour and Train Israel Experience
---
Ordering IKI Krav Maga diplomas for students $10

Diplomas are $10 each, they come signed by Moshe Katz with space for the local instructor to sign. We will also be happy to fill in all the information; student name in English and Hebrew, rank, dates. Or if you prefer we can leave those for you to fill in.

---
Ordering IKI Kickboxing diplomas for students $6 each

---
Emergency Fund
---
$25, to help out members in need.
This fund was established to help out members who have fallen on hard times. Your generosity to your colleagues is appreciated.

---
IKI Custom made Instructor Stamp/Seal  $32

---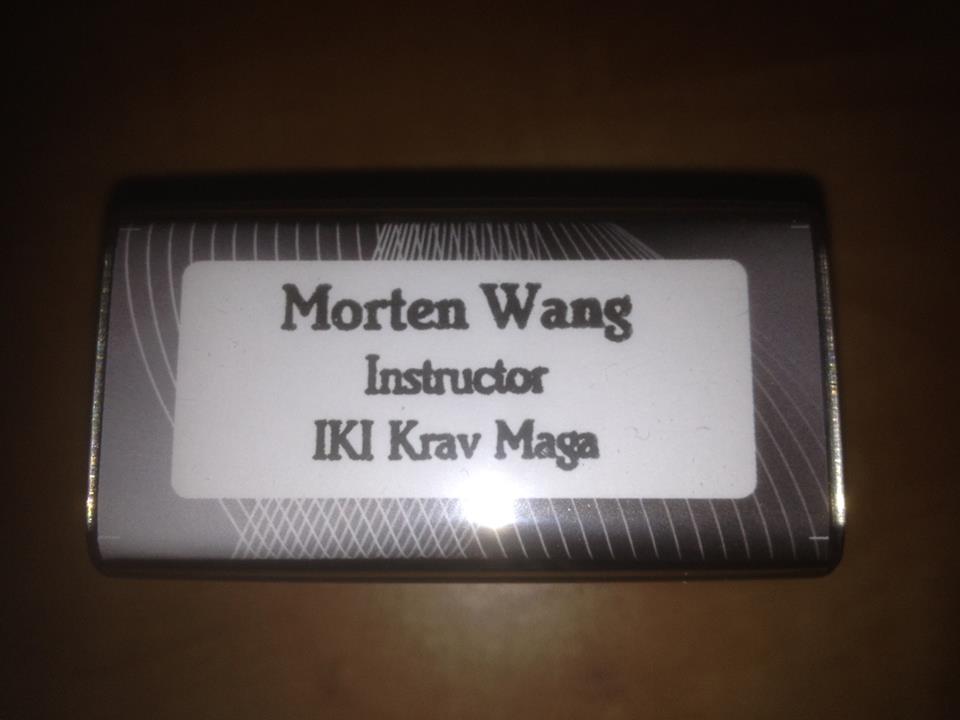 sample: this one was made for Morten Wang in Norway.

---
Ordering T shirts in Bulk
You can mix and match: all styles, all colors, just send us an e mail with the details.

---
20 pack $260

---
Patches
---
Apprentice Instructor patch $5

---
Assistant Instructor Patch $5

---
Associate Instructor Patch $5

---
Full Instructor Patch...coming soon

---
IKI Patches, 10 pack  $50

---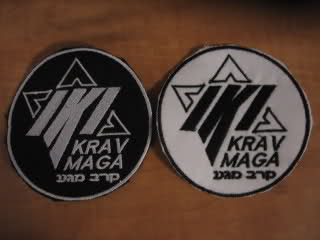 ---
DVD  Ten pack  $100
Purchase DVDs to sell to your students

---
T Shirts
---
Instructor T shirt Green, English

---
Instructor T shirt Black, English
---
Instructor T shirt Gray, English
---
Drift Instructor T shirt Hebrew, Black

---
Testing and Certification

---
Apprentice Instructor Certification:   $160

---
Assistant Instructor certification:   $180

---
Associate Instructor Certification $200

---
Full Instructor Certification $250

---
Kickboxing Instructor certification $100

---
First Dan Black Belt Krav Maga

---
Second dan Black Belt  $350

---
Third dan Black Belt $500

---
First dan Black Belt Kickboxing  $160

Second dan Kickboxing Black Belt $160

---
IDF Pants $49

---