Instructors Page
---
The idea of this page is to provide IKI Krav Maga Instructors with easy access to information they need without having to search all over the website.

---
Hosting a Seminar
---
All the information you need to host an IKI seminar. This includes travel, costs, conditions, housing, cancellation fees, etc.
Please see

---
Seminar deposit $350

---
Seminar fee $750

---
Renew Your IKI Membership

---
Krav Maga Certification Process

---
Tour and Train

---
for full information about this important program.
Tour and Train Israel Experience
---
Ordering IKI Krav Maga diplomas for students $10

Diplomas are $10 each, they come signed by Moshe Katz with space for the local instructor to sign. We will also be happy to fill in all the information; student name in English and Hebrew, rank, dates. Or if you prefer we can leave those for you to fill in.

---
Ordering IKI Kickboxing diplomas for students $6 each

---
Emergency Fund
$25, to help out members in need.
This fund was established to help out members who have fallen on hard times. Your generosity to your colleagues is appreciated.

---
IKI Custom made Instructor Stamp/Seal  $32

---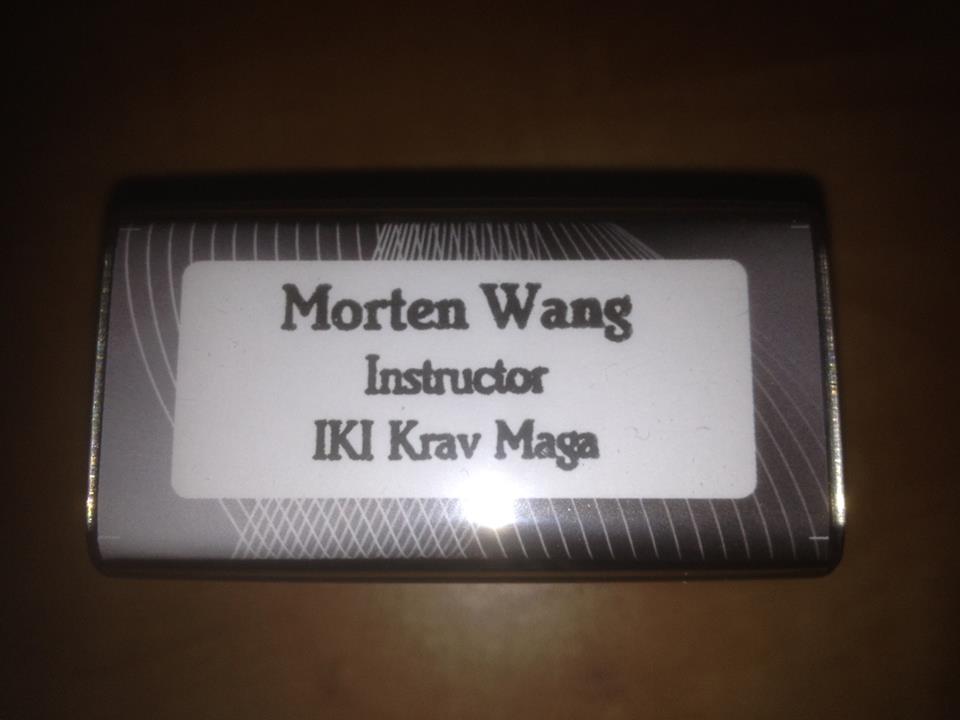 sample: this one was made for Morten Wang in Norway.

---
Ordering T shirts in Bulk
You can mix and match: all styles, all colors, just send us an e mail with the details.

---
20 pack $260

---
Patches
---
Apprentice Instructor patch $5

---
Assistant Instructor Patch $5

---
Associate Instructor Patch $5

---
Full Instructor Patch...coming soon

---
IKI Patches, 10 pack  $50

---
---
DVD  Ten pack  $100
Purchase DVDs to sell to your students

---
T Shirts

---
Instructor T shirt Green, English

---
Instructor T shirt Black, English
---
Instructor T shirt Gray, English
---
Drift Instructor T shirt Hebrew, Black

---
Testing and Certification

---
Apprentice Instructor Certification $160

---
Assistant Instructor certification $180

---
Associate Instructor Certification $200

---
Full Instructor Certification $250

---
Kickboxing Instructor certification $100

---
First Dan Black Belt Krav Maga

---
Second dan Black Belt  $350

---
Third dan Black Belt $500

---
First dan Black Belt Kickboxing  $160

Second dan Kickboxing Black Belt $160

---
IDF Pants $49

---