Act of Empowerment
By Moshe Katz
CEO
Israeli Krav International
---
September 12, 2019, Delta airlines, Pensacola - Atlanta, USA
---
I have watched a young man over several years. At first I did not even notice him. But his dedicated teachers, Carrie and Scott, made sure to point him out to me. I took notice. A shy young man, growing up. The details of each individuals' life are personal but the young man was growing through his practice of Krav Maga. 
His teachers are more than just instructors; they are role models, nurturing guides. They look after not only his technique, his physical development but also his personal development. This is what a true teacher is about. A role model, an educator. Each student is your child, your prodigy, each one is an individual.
The young man became a fixture in the dojo, he grew as a martial artist and as a person. Last night I decided to promote him to Black Belt, a very rare honor for someone his age, but he earned it. At the end of the seminar I was honored to present him with his black belt rank. But there was more going on that night, far more than I had realized. 
There were a few people sitting on the side watching the seminar, I had no clue who they were and I did not take notice. After the presentation a man stood up and asked to have the floor for a few minutes, he had a few words to share with us. It was the father of the young man. 
This was a first, I never had any family member speak at a black belt presentation. He spoke with great passion, he spoke of how proud he was of his son. He expressed his appreciation to the young man's instructors, Scott, Carrie and myself. But he said more. 
This black belt presentation took place on 9/11 (September 11), the anniversary of the famous 9/11 Islamic attack (2001) on the Twin Towers in America, an attack that resulted in 3,000 American deaths, 6,000 injuries, billions of dollars worth of damage, and an emotional trauma for all Americans. It changed the way Americans view security. 
The man spoke of his mother. When she heard of the attack she flew to New York and became one of the First Responders. She was there to help, to save lives, to heal. As a result of the chemicals she inhaled she suffered terrible medical issues. These eventually resulted in her untimely death. The grandmother of our newest black belt was a 9/11 victim. She gave her life to help others, people she never met. May her memory be a blessing. 
The father spoke with me privately. He said now the family will have a positive memory of 9/11 (September 11). The pain will never go away but now this day also holds a positive family memory. I am honored to be a part of this. 
We never know the positive impact we can have. 
This day marks a young man's achievement, a journey of growth, confidence. He has taking steps to take control of his life and help others. He has developed leadership skills, the ability to be proactive, to make a difference. 
His grandmother took action, she was proactive, when her country was hit she was there to help. She gave her life to help others and now she has a grandson who honors her memory. 
Being a black belt means taking action to help others, it means caring about your community, it means leadership. 
This particular black belt award has great meaning; it is a family taking back their day, a family that suffered a terrible loss that I can still hear in the father's voice all these years later. This black belt is for a family that responded with love when our enemies came with hatred, a family that responded with caring when others came to this land to hurt good families. Those called the "Holy 19" by our enemies did not care about the suffering they caused so many families. Our answer is to make this world a better place, for all people. 
This black belt is a celebration for this young man, for his family, and for all of us. Freedom is never Free, it is earned. This black belt was earned. Let Freedom ring. 
---
Learn IKI Krav Maga On Line Directly from Israel
---
Receive daily video clips from Israel directly to your computer or phone. Never be left behind. Do not be caught practicing yesterday's Krav Maga. Stay on the cutting edge of real Krav Maga being developed in Israel and around the world. We currently work in 40 countries world wide and are seeking instructors to learn and spread our system. 
IKI Krav Maga: Easy to learn, Easy to apply, Easy to remember. 
---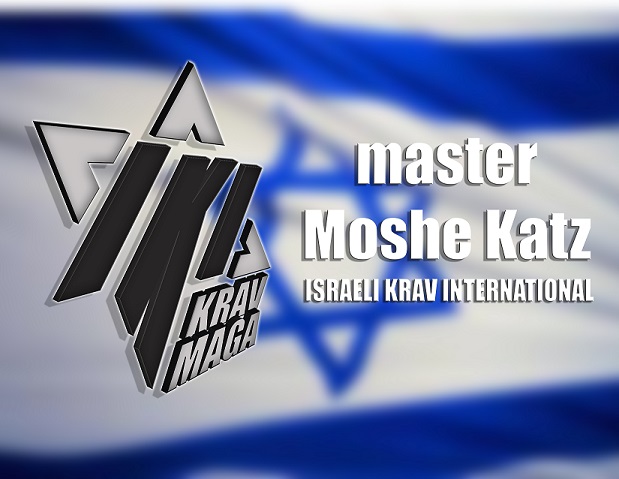 ---
---