Krav Maga - Close Quarter Combat Israeli style
---
Krav Maga is Hebrew for close quarter combat; fighting for survival up close and personal.
The nation of Israel was born in a struggle.
Our patriarch Jacob wrestled with an angel in the form of a man. When he emerged victorious the angel changed Jacob's name to Israel, meaning "One who has wrestled with God" and said, "You have wrestled with God and with man and have prevailed." Ever since then the nation of Israel has been fighting for survival.
The ancient people of Israel were a nation of warriors. The patriarch Abraham trained all the members of his household in combat, the sons of Jacob were fierce warriors and masters of the sword. The judges of Israel combined life wisdom with combat prowess; Ehud Ben Gerah was a master of the dagger, Deborah the Prophetess directed the strategy of battle, Samson slew the Philistines with the jawbone of a donkey. Young King David was a master of the slingshot. 
Modern Krav Maga is a continuation of this ancient struggle.  The people of Israel are still fighting for survival. 
Next Five Day Training Camp: June 20 - June 24, 2021 
Next Tour and Train: June 7 - June 17, 2021
More dates for Tour and Train:   June 7 2021, November 2021 (See details on our site Tour and Train )
Learn Krav Maga in Israel, Live Krav Maga, (See "Train in Israel" )
---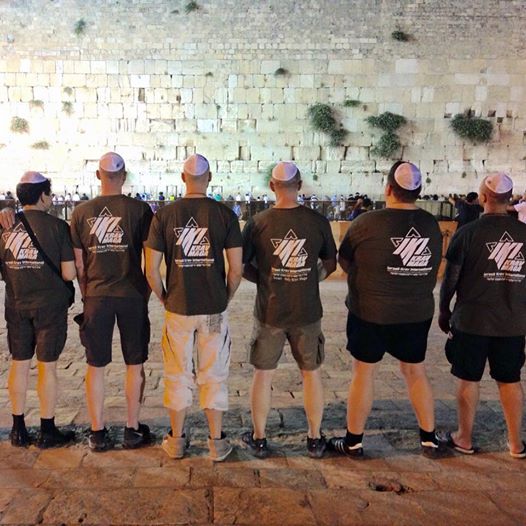 ---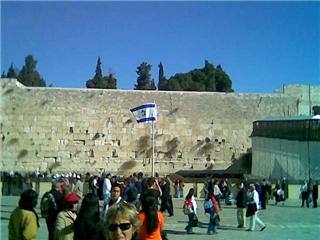 Jerusalem, the Western Wall, a remnant of our ancient Temple.
---
The ancient Hebrew warrior has risen again. From the Warsaw Ghetto revolt to the partisans in the forests of Poland to the Israel Defense Forces Jews have followed the words of Ze'ev Vladimir Jabotinsky and have taken up arms to defend themselves.
Krav Maga is the unarmed portion of combat; defense against guns, knives, sticks, and hand to hand combat. It is a simple, user friendly style, designed to meet the needs of modern self defense. Unlike traditional styles it is constantly being revised based on lessons learned on the battlefield, urban crime, and in combating terrorists.
---
---
---
Cutting Edge Krav Maga
---
Our Krav techniques are constantly being evaluated and upgraded. Full contact training, and lessons drawn from real life cases, form the basis of our constant reevaluation. This keeps us on the cutting edge of reality training. We are innovators, not imitators.
---
Fun To Learn
---
Our first time students, lacking any previous training, are often surprised at how easy it is to learn. IKI Krav Maga uses natural body movements to create techniques that are easy for the body to learn and retain and use in high stress situations. We use few techniques but apply them to many situations.
Using rubber knives and guns we act our realistic scenarios in a safe and fun environment. The students have a good time and walk away feeling empowered.
---
Our Students
---
Our Krav Maga students include men and women of all ages and from all over the world; college students, law enforcement, Military and Special Forces, Israeli police officers and front line soldiers, security personnel from Holland to Ukraine. We have students and branches all over the world.
Many of our students are currently serving in the Israeli army as front line troops, tank commanders and combat instructors.
---
Seminars
---
We have seminars all over the world, Please see Seminar page for more information, or contact the IKI office.
India, May 2020
Ireland June 2020
August 2020 - South Africa

November 2019 - Austria

July 2019 - Australia

July 2019 New Zealand
January 2020 - United States
September 2020- United States
January 2020 - Mexico
October 2020 - Germany
October 2019 - Ukraine
October 2020 - Norway

January 2020 - Panama
February 2020 - Costa Rica
March 2020 - The Netherlands
November 2019 Israel
June 2020 Israel
---
---
IKI Krav Maga
---
Krav Maga bedeutet übersetzt Nahkampf bzw. Kontaktkampf. Das Volk Israel wurde in einem Kampf "geboren". Der Neffe Abrahams, Jacob , kämpfte mit einem Engel in Gestalt eines Mannes. Als Jakob den Kampf siegreich für sich entschied, sagte der Engel:" von nun an sollst du Ysrael heißen… "der Mann der mit GOTT kämpfte" (Ysra =kämpfen mit/gegen ; El = GOTT) Von Beginn an kämpfte das Volk Israel ums Überleben. Das alte Volk Israel war eine Nation von Kriegern. Der Patriarch Abraham trainierte alle Mitglieder seines Hauses im Nahkampf, die Söhne Jacobs waren gefürchtete Krieger und Meister des Schwerts. Die Richter Israels kombinierten Lebensweisheit mit Kampfkraft. Ehud Ben Gerah war ein Meister des Messerkampfes, die Prophetin Deborah führte Israel in die Schlacht und Samson besiegte die Philister mit einem Kieferknochen eines Esels. Das moderne Krav Maga ist die Weiterentwicklung aus diesen alten Kämpfen. Denn das Volk Israel kämpft auch heute noch ums Überleben. Die alten hebräischen Krieger sind wieder "auferstanden". Von der Warschauer Ghetto-Revolution zu den Partisanenin den Wäldern von Polen, zu den Israelischen Verteidigungskräften. .. die Juden folgten den Worten Ze`ev Vladimir Jabotinsky und erhoben ihre Arme um sich selbst zu verteidigen. Krav Maga bezieht sich auf den unbewaffneten Teil des Kampfes: Verteidigung gegen Schusswaffen, Messer, Stöcke und den Waffenlosen Kampf – "Mann gegen Mann". Krav Maga ist ein einfacher, "Anwenderfreundlicher" Stil, gemacht für die heutigen Anforderungen der modernen Selbstverteidigung. Im Gegensatz zu Traditionellen Stilen wird es kontinuierlich verbessert, bzw. modifiziert. Dies geschieht mittels regelmäßiger Datenauswertungen aus Kampfeinsätzen und Anti Terror Kämpfen.
Auf dem neuesten Stand – IKI Krav Maga
Die Techniken des IKI Krav Maga werden kontinuierlich evaluiert und aktualisiert. Vollkontakttraining und "Real-Life-Szenarios" bilden die Basis für unsere regelmäßige Reevaluationen. Dies hält uns stets auf dem neuesten Stand des Real Life Trainings. Wir sind Innovatoren, keine Nachahmer.
Freude am Lernen In unseren Anfängerkursen sind die Teilnehmer oft sehr überrascht, wie einfach Krav Maga zu lernen ist. Krav Maga nutzt natürliche Körperbewegungen um Techniken zu schaffen die einfach auszuführen sind, man sich leicht merken kann und unter Stressbedingungen abrufen kann.
Mit Hilfe von Gummimessern und –Schusswafen, eingebettet in realistischen Szenarios, schaffen wir ein sicheres Trainingsumfeld, so dass unsere Schüler Spass am Training haben und erutigt und gestärkt nach Hause gehen .
Unsere Schüler
Unsere IKI Krav Maga Schüler sind Frauen und Männer aller Altersgruppen aus aller Welt. Amerikanische College Studenten und Sicherheitskräfte, Mitglieder verschiedener Spezialeinheiten, Polizeibeamten, Israelische "Front-Line" Soldaten, Fallschirmjäger der deutschen Bundeswehr, Security-Personal/Bodyguards aus Holland, Deutschland und Ukraine …. Wir unterrichten Schüler aus allen Branchen in aller Welt.
Viele unserer Schüler dienen derzeit in der Israelischen Armee als Kampfausbilder, Panzer-Kommandeure und "Frontline"-Soldaten.
---
My Krav Maga Blog is a mini journal of my thoughts on how krav maga action and philosophy relate to our daily lives.
Moshe Katz Krav Maga information
Israeli headquarters, krav maga training
Krav Maga Tour Train Israel
Krav Maga Shop
Krav Maga DVD by Moshe Katz
Israeli Kickboxing
IKI Krav Maga instructors world wide
Krav Maga Seminars
IKI Membership
Krav Maga On-Line Training
Krav Maga Training
Moshe Katz Krav Maga Testimonials
Krav Maga History
Instructors Page
Krav Maga Past Blogs
IKI, Krav Maga, Spanish
Contact Moshe Katz, Krav Maga Instructor
IKI Krav Maga Seminar Netherlands, Holland
Krav Maga and Kickboxing certification
IKI Krav Maga Black Belts