Calling You By Name
By Moshe Katz
CEO
Israeli Krav International
---
March 9, 2018, Israel
---
 וַיֹּאמֶר מֹשֶׁה אֶל-בְּנֵי יִשְׂרָאֵל  רְאוּ קָרָא יְהוָה בְּשֵׁם, בְּצַלְאֵל בֶּן-אוּרִי בֶן-חוּר, לְמַטֵּה יְהוּדָה.   וַיְמַלֵּא אֹתוֹ רוּחַ אֱלֹהִים בְּחָכְמָה בִּתְבוּנָה וּבְדַעַת וּבְכָל-מְלָאכָה
(שמות , לה, ל, לא)
---
"And Moshe said to the Children of Israel, 'See God has called by name Bezalel the son of Uri son of Hur of the tribe of Judah. He has filled him with the divine spirit in artistic wisdom and with intuitive understanding, and inspired knowledge, and all manner of workmanship. To train artisans to work with gold, and with silver, and with copper. in the art of the setting of Jewels, and in carving wood, to work in all manner of skilled workmanship. And He taught him to direct and teach others, both he and Oholiab the son of Ahimelech of the tribe of Dan'." (Book of Exodus, chapter 35, verse 30 - 31) 
---
You have been called by name. You have been designated for a special purpose in this life. We read that Moshe is introducing Bezalel who will be in charge of the artistic work for the religious objects. Moshe says, Behold! God has called this man by name. 
What does this mean?
We believe that a name has great significance. At the Yad Va Shem Holocaust memorial in Israel we try to collect as many names as possible of the more than 6 million Jews murdered during the Holocaust. Each and every name is important. Each individual is important. 
I've got a name!
We each have a name, we each have a calling. Just as God called Bezalel into being and endowed him with special gifts, so has He done for each and every one of us. The passage I quote above describes how Bezalel was endowed with certain talents which will suit him for his task, so have we all! We have all been endowed with qualities that make us suitable for certain tasks, and rather unsuitable for other tasks. 
Bezalel was also endowed with the talent to teach others. He was not only a great artisan but also had the gift of teaching. It is important to understand that these are two totally different qualities. Many are great artisans but few can teach the art to others. We learn from the above paragraph that Bezalel (meaning in the shadow of God) had both qualities. 
We can also understand from this passage that God felt that Bezalel's skills were so great that it is not enough that he is great, these skills must be passed on to the next generation as well. That is why Bezalel was endowed with the gift and skill of teaching. 
"To train artisans to work with gold, and with silver, and with copper. in the art of the setting of Jewels, and in carving wood, to work in all manner of skilled workmanship. And He taught him to direct and teach others" .
Bezalel was called by name, he was given unique skills and talents. So were you and I. The key is to find our niche, where we belong, where are gifts will be put to the best use. We each have our task, we each have a reason why our name was called and we were brought into existence. We arrived at just the right time and we have work to do. So let's do it!
---
Visit our other site as well

Israeli Krav International.com
---
Start Your Training Today
Why wait? Is someone coming to save you??
Tour and Train Israel Experience
Personal training  - If you are interested in personal Krav Maga training please contact us on the form below. We can send an instructor to you.
---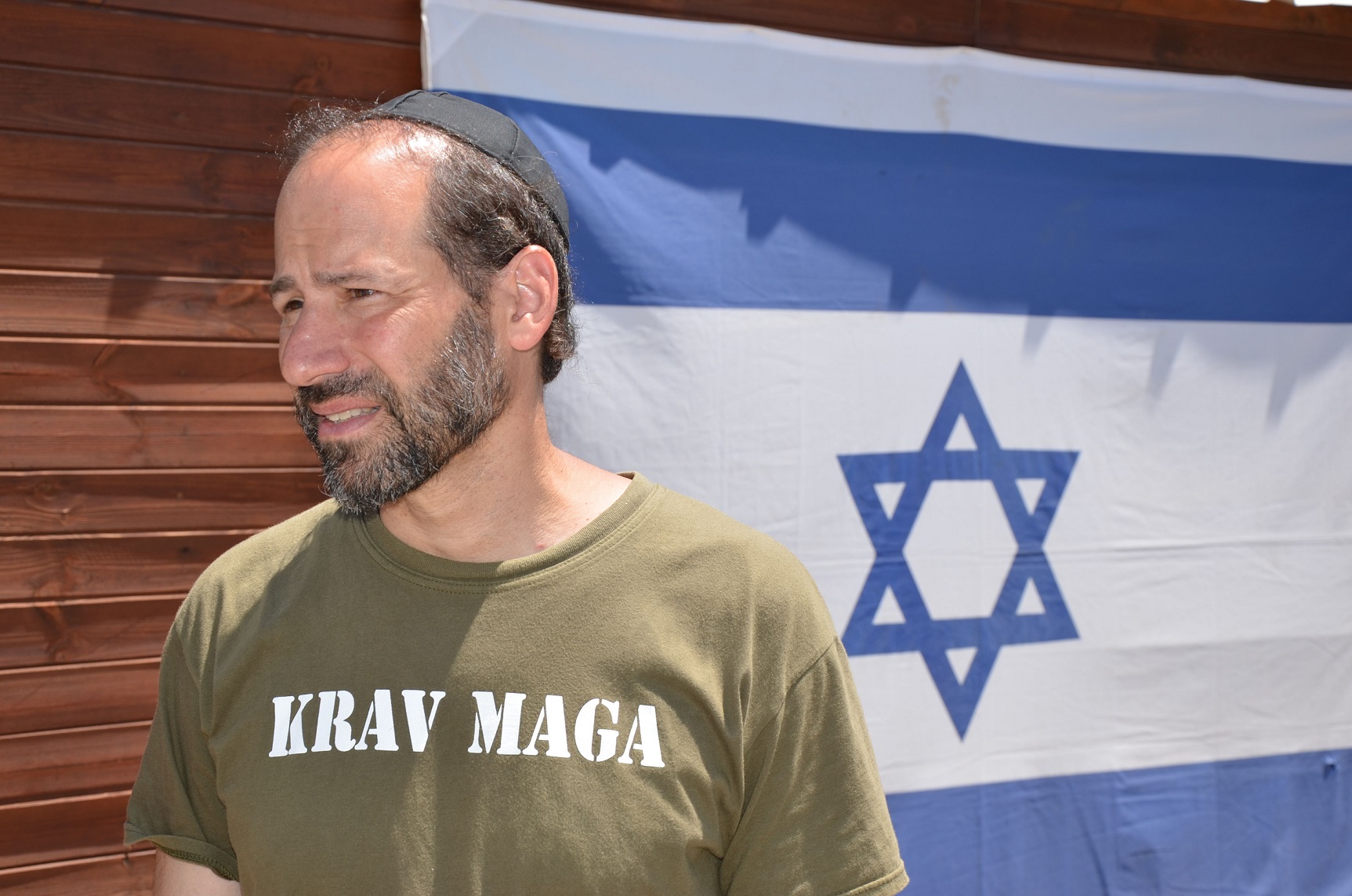 ---
---