Defense for All
By Moshe Katz
CEO
Israeli Krav International
October 30, Norway
---
Visit our other site

Israeli Krav International.com
---
A Swede, a Slovakian and an Israeli walk into a bar in Israel. No, this is not the beginning of a bad joke. This is a true story that I heard yesterday over breakfast at Olavsgaard here in Norway. 
Bjorn was in Israel and was interested in learning more about Krav Maga, the Israeli self defense system. He had already trained for a while with a typical group in Europe and was highly dissatisfied; it was all about the macho attitude, hurting, aggressiveness and not at all in line with his kind soul. He quit in disgust. In Israel he was hoping to find something different.
He believed the media myth that all Israelis are trained Krav Maga experts. In Israel we all know this is not true but every third Israeli gets a tattoo, takes some steroids and goes abroad to start his own Krav Maga association and sell black belts. He starts a Facebook page and advertises himself as IDF trained Krav Maga expert and security expert. 
We can only laugh, or cry.
So Bjorn quickly discovered that this myth is not true. He had been in Israel for a while, kept asking everyone he met if they were qualified in Krav Maga but had not found anyone, until that night. 
He met a big burly man named Tibor Sklut and began talking to him. Tibor is from Slovakia and has trained with us extensively both in Israel and in his homeland. Tibor told Bjorn, "Only IKI, do not bother with anything else. IKI is a system you can teach to your grand mother and it works for all".
That got Bjorn's attention.
Please keep in mind that Tibor is a massive muscular man and a former sharpshooter soldier in the army with plenty of combat experience. He was not looking for a "soft and easy" way, he was looking for a smart way to train. He was looking for a method that worked. 
Bjorn was impressed and as a result came to train with us for Tour and Train. 
He arrived in Israel and was greeted by Esther at the airport, IKI Instructor and administrator. He said, "Esther told me this two week experience would change my life, but I very much doubted that".  He continued, "That turned out to be true, I am a different person now". 
He traveled to Norway to participate in our recent training course and now is on the path to becoming an IKI Instructor. He has the right attitude, he is a good kind caring person who is interested in helping others. He is a nurse by profession, a gentle soul who wants to better the world. 
Our instructors come in all sizes, shapes and colors, but they all have one thing in common: a goal to make this world a better place. 
---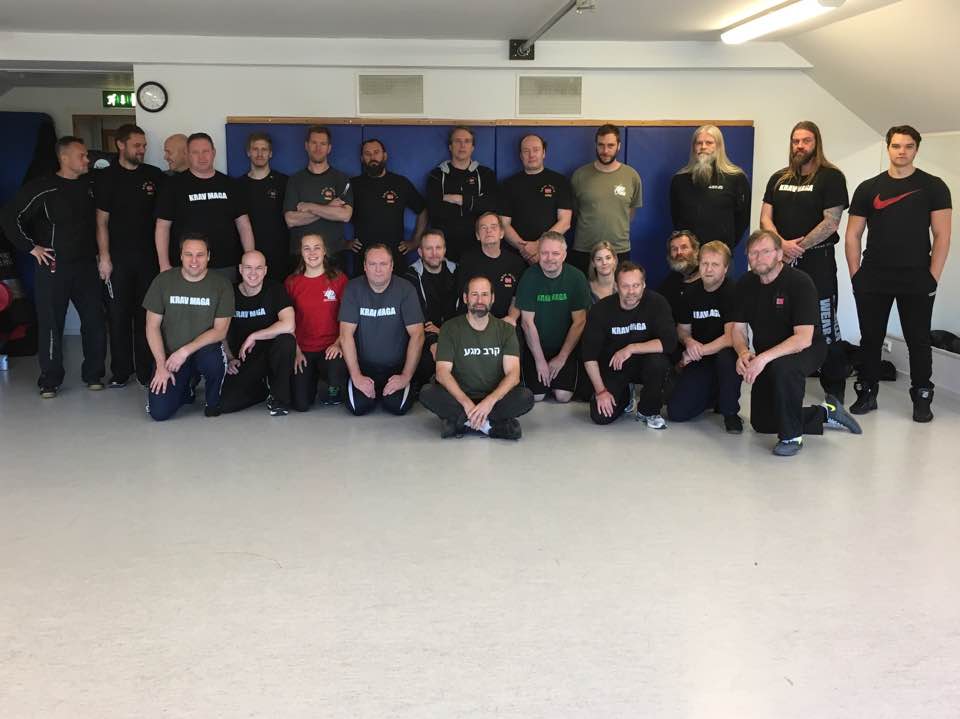 IKI Krav Maga seminar in Norway, participants from Norway, The Netherlands, Sweden and Finland. 
---
---