The Filter Guy and Krav Maga
By Moshe Katz

---
September 11, 2013

---
Another Israel experience ...
Living in Israel; Maaleh Adumim in the Judean desert.

---
I just had a really good experience and I want to share it. Bad service is like a way of life. I had some new doors put in last May and I am still waiting for the guy to finish the job. He said it will be done before the holidays, and as they ask in Israel, "Yes, but of what year?"
So here is a good one, a positive experience. And we must, we simply must, learn from each and every positive experience. So I made some coffee and lets write…
I got a call that it is time to change the filters, one of those annual expenses that is supposed to be good for us and save us money. Great.
The guy shows up, unlike previous years this guy is actually older than me and I am thinking, wow, at this age and he still has a job like this, low hourly wage and changing filters. Usually the filter guy is a young guy, mid twenties..

I mentioned something about one of the employees I used to deal with on the phone; Sarit. "Sarit? I fired her, she did not know how to work. I can't stand people who don't work."
"you fired her?" I asked.
"Yes, I am the owner of the company."
Wow, the owner of the company is here, on his knees, changing filters, getting dirty. Wow.
Buy why?
"Well, Ron, the guy who was here last year, lost his driver license, reckless driving. So I fired him, unreliable.  And the new guy does not know the work that well yet. And I did not want to keep you waiting until after the holidays so, I am here in person."
Wow, and …wow.

We became instant friends. So I share some old jokes with my new friend Amos, good looking guy, gray and balding. He of course heard them before and adds a few of his own. He shakes my hand, wishes me a good New Year, Shana Tova, and is off to over-deliver to another customer.
Now that is service.
So, as always, I try to apply this to my life. Why do I stay up late at night answering IKI e mails. Why do I travel with crazy long flights and insane connections to get to seminars? Service, over-deliver. Be like my friend Amos the filter guy, you are the boss and you are the repair guy. Don't blame someone else, do it yourself and by God, get the job done and get it done on time.
Enough said.  

Israel: A Nation of Warriors

---
Learn more about the unique Israeli people, our history  and the fighting style known as Krav Maga.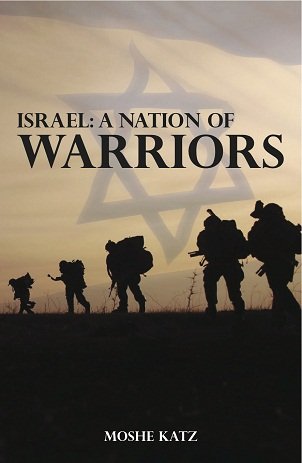 Understand the true roots of Krav Maga as it developed in Israel; the attitude, the way of thinking. Tracing the development of Krav Maga from its Biblical roots until the IDF of today.
Other Topics:
Israeli airport security
Krav Maga lessons,
Biblical fighting,
The first Krav Maga instructor
Post Biblical Fighting
Jewish fighting during World War One and Two
Krav Maga in daily life: Real life heroes

Over 250 pages
(cover by Arie Katz)

$9.99 on Kindle
Israel, A Nation of Warriors on Kindle