Hands
By Moshe Katz
CEO
Israeli Krav International

---
December 3, 2016, Israel
---
Walking out of synagogue today I shook hands with my fellow congregants as I do every Sabbath. We greet each other with "Shabbat Shalom", have a peaceful Sabbath. But today, for some odd reason, a certain truth dawned upon me: we all have different hands.
I shook hands with one man, his hand is huge and totally enveloped my own hand. His grip is firm and solid. Then I shook hands with another man, his hand is small and gets swallowed up in mine. And then I shook hands with another man, his hand was similar to mine. No two people are the same.
We are all individuals are we are all created differently. No one is "equal".
Now there is nothing we can do to change our hands, that is literally the "hand we were dealt" and we must play that hand. In the game of life you cannot request another hand.
Now you may say this is not fair. That is true, life is not fair. If you have small hands and short fingers it is highly unlikely that you will ever become a concert pianist.  With small hands you have less of a chance of making the NBA or winning a basketball championship. No, not all men are created equal.
At one time I was a music major but when it came time to try out for the choir, which was a mandatory part of our training, I was told that "there are issues". Such is life. Not all is equal.
But what about self defense, what about Krav Maga. Can we tell some applicants, that, so sorry but you do not have the correct physical build for this sport, or art? Can we? I recall our high school basketball tryouts, many guys did not make the cut, is the same true for Krav Maga?
The answer we say is No. We do not turn anyone away. Now if we built a style that depended on having big hands, a strong grip, well that would suit the first guy I shook hands with today, but not the second. So we developed a style that does not depend upon having big hands, nor on having a strong grip.
Our style is based on simplicity, on gross motor moves and on techniques that work for all. Not everyone has a right to be a concert pianist, but everyone has a right for self defense. Thus we are constantly working to make our Krav Maga as user friendly as possible. There are no weight classes on the street, there is no men's or women's divisions, there are no age categories. Thus we work daily to find solutions to every problem and for every person. Our on line program sends you the daily fruits of our labor.
Everyone deserves to live in freedom, with confidence, so I wish you all a good week. Shavua Tov.

---
Tour and Train Israel Experience
---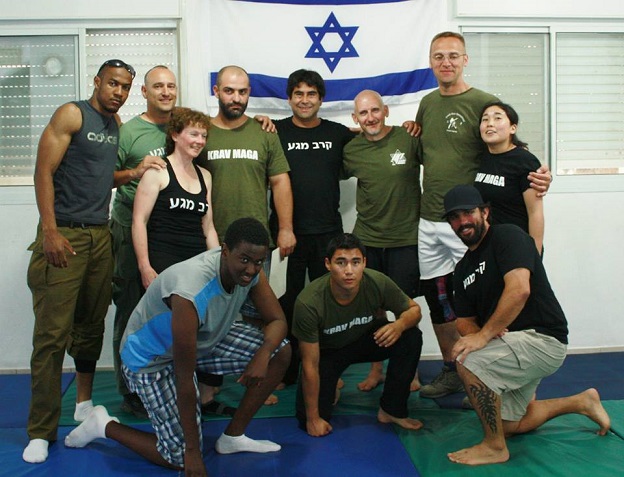 Give yourself two weeks that will change your life.
Come to Israel and immerse yourself in two weeks of Krav Maga training and touring.
For more information
Krav Maga Tour and Train Israel Experience

---
Krav Maga On Line
---
Never be caught unprepared. Do not find yourself training in yesterday's Krav Maga.
Find a solution to every problem.
Daily clips, updates and improvements on Krav Maga techniques. Pose any question.

---
Footsteps from Judea
The Krav Maga Blogs
---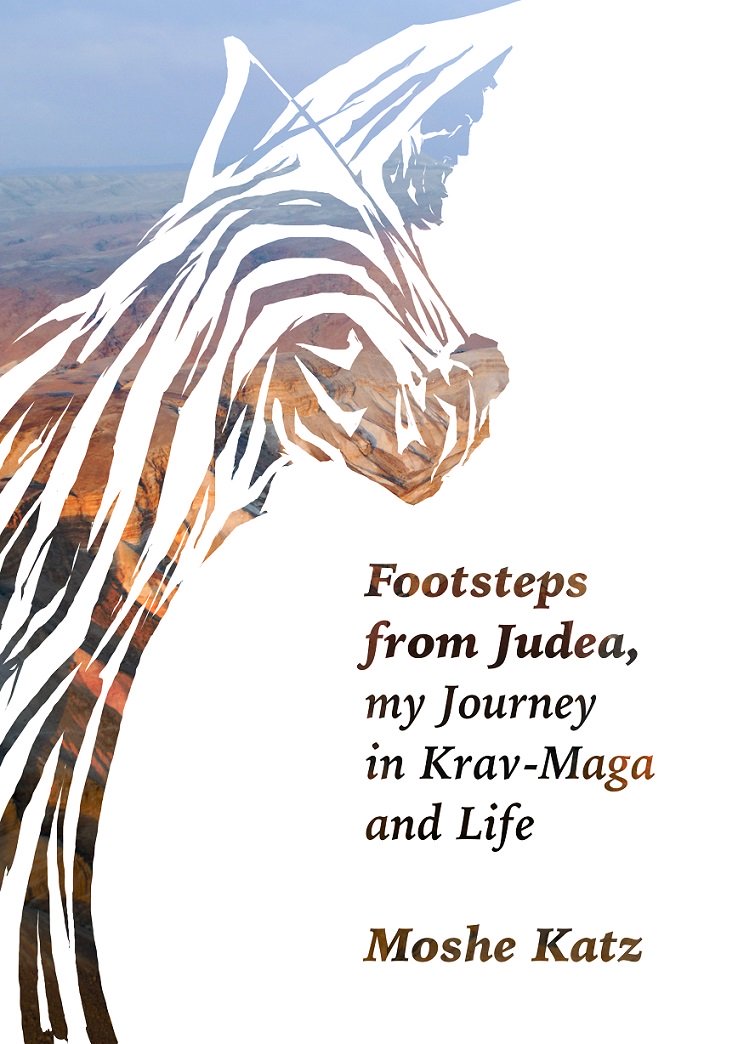 Drawing by Arie Katz, ancient Hebrew warrior walking through Judea, with bow.

---
Footsteps from Judea, Volume One
Footsteps from Judea Volume Two
---