Krav Maga Priority Investment
By Moshe Katz
CEO Israeli Krav International
---
June 4, 2014, just home from the Netherlands

---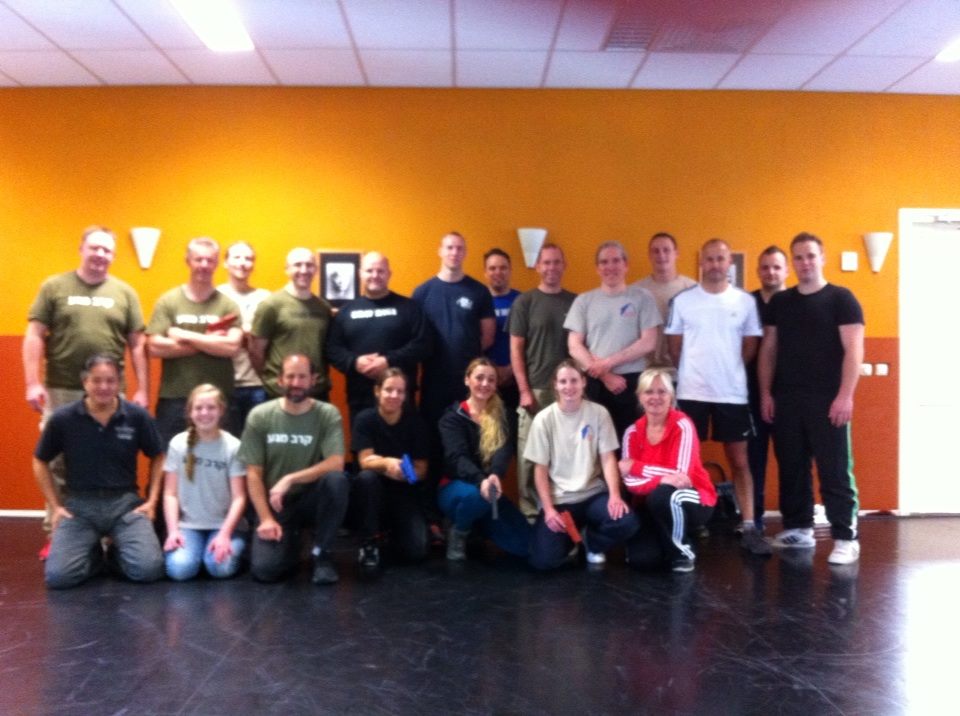 Students from all over the Netherlands (Holland), Germany and Italy.

---
I have just returned home from the Netherlands (known to some as Holland) where we had our first IKI seminar in the lovely town of Apeldorn. Over the course of the two day seminar students came from all over the Netherlands, Germany and Italy.
They invested their time and money. I understand and appreciate their efforts because I have done the same and I know what is involved. They must clear the time from work, they must travel long distances, they must pay seminar fees, hotel fees, the expense of eating out. This is clearly an investment.
I am honored that they consider training with me to be a worthwhile investment but this is not about me, it is about them.
---
I recall when I decided to return to martial arts training. I was living in New York and decided to first check out as many schools as possible. My knowledge of martial arts was not sufficient to make a judgement on that alone, I needed to use my instincts. After all, choosing a martial arts school is a decision of major significance.
I went to visit some schools where I was bullied. They tried to pressure me into making a decision and paying on the spot. I found the door as soon as possible.

I looked at quite a few schools until I found the Oyama dojo. The training looked serious but more important was character; everyone was nice.
What sold me was their attitude. I recall the moment I made my decision. Sensei Romero said, "Our students pay their dojo membership fees before they pay their rent".
I did not know if that was to be taken literally but I was impressed. I became a member on the spot and never regretted it.

---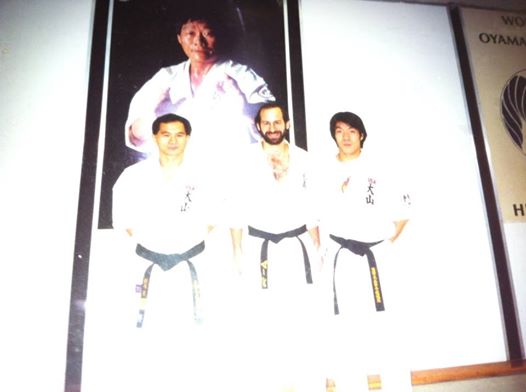 Moshe Katz back at the Oyama dojo...a few years ago.

---
Every morning I was awake at the crack of dawn and outside the dojo doors at 7 am or earlier. Together with a few other "crazy" students we waited for one of the sleepy Uchi dechi, the live-in apprentice students, to come down and open the doors. We came in from the New York cold and began to get ready.
We trained hard, we trained serious. The martial arts values of those days are still with me. What impressed me most was that the students made their karate training a priority in their lives. Day in day out, we were all there, at 7 am, or earlier.
Those of us who could stay after class did so, for extra training with the Uchi deshi.Many of us came back after work for the evening classes.

When it was announced that new T shirts would be made, I made sure to write my name on the list and reserve my shirt. When a new video came out; I bought it. If there was a special event; I signed up.

---
Today I am the teacher and I long for those types of students. When a new DVD comes out - they buy it at once, because they want to be the best, they do not want to be left behind. If there is a seminar anywhere within their reach; they are making plans to be there.
If you want to be the best - you invest, in yourself.
It all comes down to priorities.
I have members who complain bitterly about lack of funds but cannot answer my e mails because they are away on vacation. When I come to their homes I see four cars outside. They spend money on items that I would never consider buying and then...they cannot pay their membership dues. And I think back to my instructor, my sensei, "Our students pay their dojo dues before they pay their rent".
And as my teacher in Israel always said, If you treat this as a hobby, go someplace else.
As much as a serious student yearns for a good teacher a teacher yearns for such a student.

---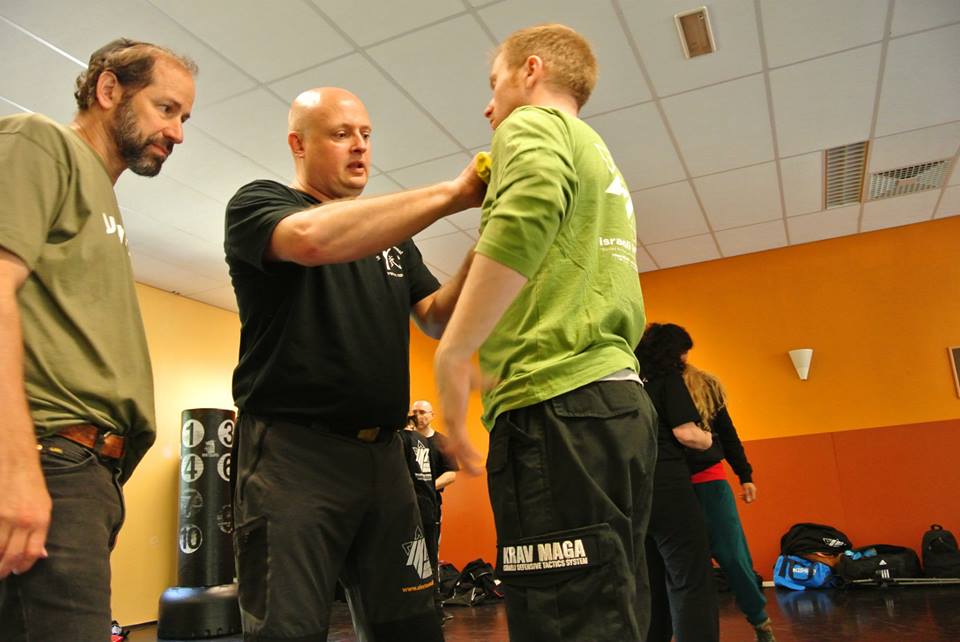 ---
---