Lone Soldier Not Alone


By Moshe Katz
CEO
Israeli Krav International 
---
July 22, 2014, Israel
---
Sean Carmeli of blessed memory.
---
We read the words in the Torah "Who is like your nation Israel" and how we see these words coming true.
Israel has a unique concept, the Lone Soldier, thousands of soldiers come from all over the world, but mostly from the United States, to serve in the Israeli army. These are young Jewish men who want to be part of the IDF and contribute to the State of Israel.
I devote a section to them in my book, "Israel, A Nation of Warriors" (see below)
In this conflict we have lost two lone soldiers, Max Steinberg of blessed memory from Woodland Hills, California, and Sean Carmeli of blessed memory, from Texas. 
The small Texas town of South Padre Island, was in mourning on Sunday after Sgt. Sean Carmeli's name was cleared for publication as one of the thirteen soldiers from the Golani brigade who were killed in a clash with Hamas. Carmeli had dual US, Israeli citizenship and was a lone soldier serving in Israel. 
Sean was 21 years old. 
Max Steinberg, originally from the upscale L.A. neighborhood of Woodland Hills, was killed in action overnight Saturday during Israeli military activities in the Gaza Strip, on a night in which 13 Israeli soldiers died.
Steinberg was a "Hayal Boded," or Lone Soldier – the term used for soldiers who moved to Israel without any family residing in the country. According to Evie Steinberg, Max's mother, "His last words when I spoke to him at 4 A.M. a couple days ago were 'Mom I'm not scared at all for me, I'm scared for you. I'm fine, I'm going back in.'"
Max was 24 years old.
---
Thousands attend the funeral of fallen soldier Sean Carmeli from Texas, USA.
---
Sean from Texas was a Lone Soldier, but he was a soccer fan of the Haifa Soccer club. In Israel we do not leave a soldier behind. "His" club came to his defense. They were worried that no one would attend Sean's funeral.
Some 18,000 attended late Monday night the funeral of fallen American-Israeli soldier, Sean Carmeli, in Haifa. Carmeli, 21, born in Texas, was killed early Sunday morning by Hamas militant' fire in Gaza.
Sean's parents, who live in South Padre Island, Texas, were on their way to Israel and are expected to arrive later in the night.
In a heartfelt call and urgent plea on their Facebook page, to fans, the Maccabi Haifa soccer club called on its fans to "do a mitzvah (a good deed) and attend the funeral of fallen IDF soldier Nissim Sean Carmeli, so that his funeral will not be empty."
The soccer club message read, "Carmeli was a lone soldier, and we don't want his funeral to be empty. Come to his funeral Monday night to pay respects to a man who died so that we could live. This is the least we can do for him and for our nation."
The call was answered, from all over the country they came. My niece Tali came from Tel Aviv, of course she never met Sean. Buses were hired and total strangers came on board. More than 18,000 attended the funeral, RESPECT for a man who gave his life so his people can be free.
He may have been a Lone Soldier but he was accompanied by thousands on final journey. Rest well brave warrior.
---
Israel: A Nation of Warriors


eBook by Moshe Katz

To understand more of this conflict, and to understand the Israeli attitude towards fighting, for this aim I have written this book.
---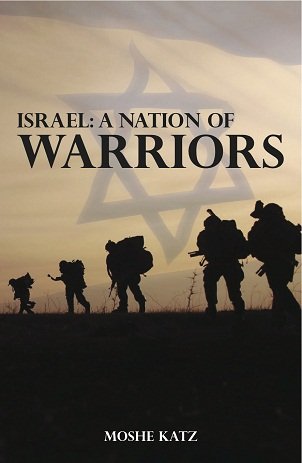 ---
  "Israel; a Nation of Warriors" 250 pages,
What makes Israel Unique? Analysis of the Reserve system, history of a warrior nation, Lone soldiers, stories of heroism. Roots of Israeli fighting in the Bible.
$9.99 on Kindle
Israel, A Nation of Warriors on Kindle
PDF format
$9.95
This is required reading for all IKI instructors!