my way


BY MOSHE KATZ

CEO
ISRAELI KRAV INTERNATIONAL
---
Morelia, Mexico January 2014
---
My father was/is my hero, teacher, role model. He has passed on, and the world is a lonelier place for me and the many whom he touched in his seventy years. I can see him now, sitting, thinking, contemplating. He believed in being himself, in doing things his way, and that is the energy I inherited from him. I do it my way.
We wonder, are our ancestors with us? Are our loved ones still watching over us as they did during their lifetimes? or are we totally alone in this universe? Do we walk alone or our guardian angels walking with us? can we ever know.
Krav Maga has taken me places I never could have dreamed of, it has brought me into contact with amazing people from all walks of life, people I never would have encountered otherwise, and I wonder.
Just yesterday my student Chris asked me what I thought of the idea of Agnosticism, the idea of doubting the existence of God: Does God watch over us? I gave as an example the idea of - Do we believe that our loves ones are still with us, are they watching over us?
I am in Morelia, Mexico, at the bus station. We are about to board the bus, and here, of all places, I hear our song, "I Did it My Way" by Frank Sinatra. This is my dad's song, his way of life, to do it your way, your own way. 
My way, here in Morelia, far far from home I hear this song, Italian American boy from Brooklyn, where my dad grew up, I did it my way, and I feel my dad, I know he is with me and I feel him saying... Son, Listen to me, keep doing it your way.
Last night more than 50 students came to my seminar, I taught them my way, my approach, I did not compromise, I did not resort to the crowd pleasing well known Krav Maga moves that you see with all the commercial schools, the popular stuff, the movie stuff. No, I do as my father taught me, I teach it my way. As I said to Chris and Cristian yesterday over coffee, my last conversation with my dad focused on that topic. Be your best, he said, it does not matter if no one else is watching, it does not matter if no one else knows, do your best and do it your way.
I am doing it my way, and people are seeing the truth in it and responding to it.
As I am about to board, the lovely young lady greets me with the food that is offered for our 4 hour bus drive. They offer a drink, a pack of coffee powder, and a light lunch which is very not kosher. As usual I say, por favor no jamon, prohibido, escribo in Biblio. She answers, as usual, that this is all they have, but I know that they will bring me something. I am doing it my way. Sure enough, after I am seated in the bus she comes running up after me, she found something that I can eat. Do it your way, do not compromise, and the Force will be with you. 
I just said goodbye to my students, who have become true friends, always wonderful and always sad, and as I walk out...I hear Frank Sinatra, long since gone...I did it my way. And I feel my dad, by my side, as always, telling me, Son, stick to your guns, do it your way, it does not matter what anyone says, Win or lose, do it your way, live your life your way.
Ask for more, work for more, never give up...and I will always be there for you.
The years fade...I see my dad, my hero, laughing at life, smiling at life, doing it his way, fighting for his family, his way, leading the way, teaching by example.
When I was about to enter college my dear Uncle Jack advised me; study what you like, what you feel, and you will always succeed. So true, be true to yourself, be yourself.  Never be a cheap imitation of someone else. do it your way.
I think of the LIGHT I enjoyed in Morelia, the gifts, the blessings, and on the way out I hear my dad, via the medium of song confirming my way, saying...Son, Never forget that I am always with you, even in Mexico, I am watching over you. Yesterday Chris pointed heavenwards and indicated...your dad knows what you are doing, he shares your success. 
And yes...that song fills the air and I feel my dad saying, you are never walking alone, I will always be there for you, to guide you, to inspire you, in any land, in any language.
And I can picture my dad sitting down enjoying a good cup of coffee; enjoy life, feel the sunshine, feel the blessings, and do it your way.
---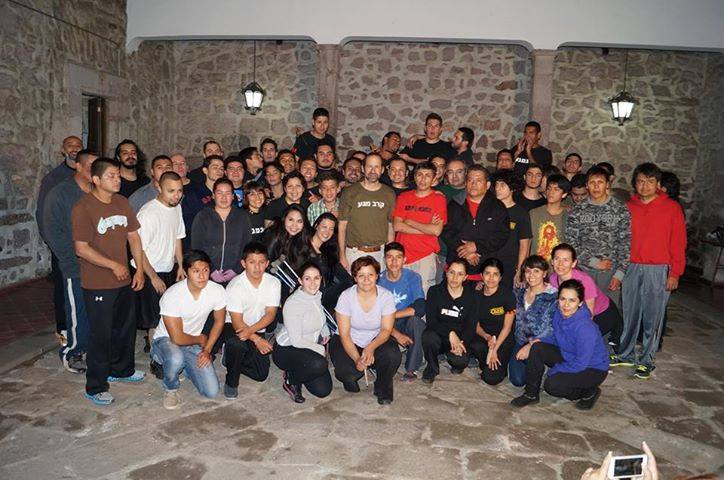 ---