ready for the knife? 


BY MOSHE KATZ
CEO
ISRAELI KRAV INTERNATIONAL
---
April 26, 2021, Israel  
---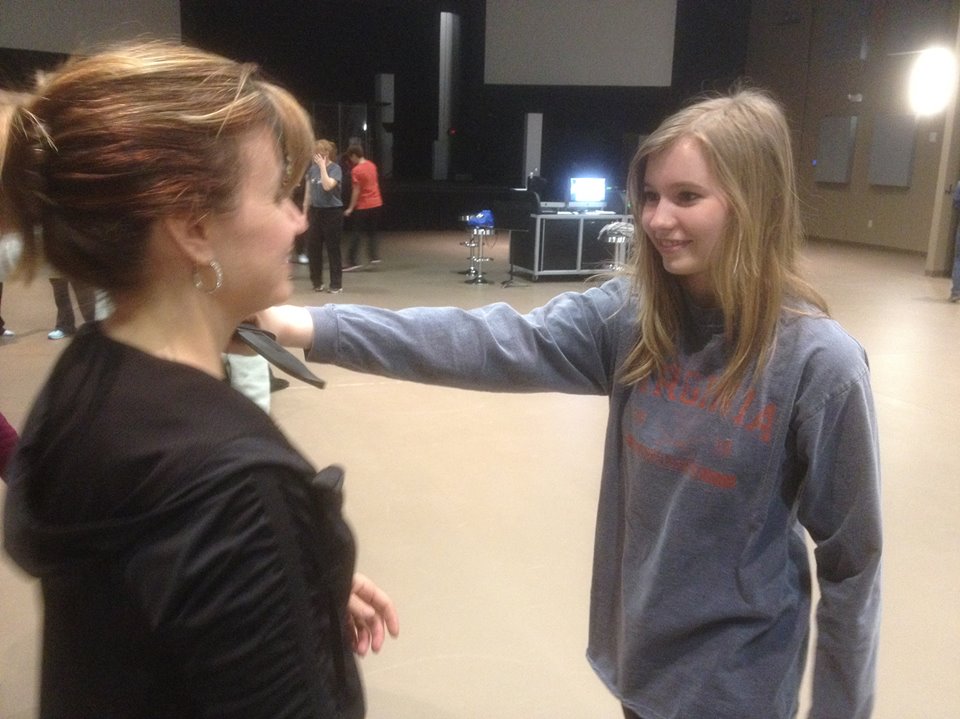 Mother and daughter training in Krav Maga

---
In just an hour I must head out to Jerusalem. I have been invited by Mr. Walter Bingham to be interviewed on his popular radio show, "Walter's World". Mr. Bingham was born in Germany, survived the Holocaust, and at 97 is the oldest working journalist. It is always a pleasure to spend time with him. The interview will take place in down town Jerusalem. Lovely.
Last night before our Krav Maga class I received a notice from one of our students. She will not be able to make it to class. She works just a few minutes walk from where Mr. Bingham works, there is a commotion going on and no busses can travel. There was yet another Arab knife attack. She sent me the message to explain her absence from our Krav Maga class. 
During the lesson we received a message from our top man in Australia, Pat Honan, who protects the night life. He too was involved in a brutal knife attack. Using our Krav Maga techniques he and his team survived and subdued the knife wielding assailant. We were relieved to hear this.
We devoted our lesson last night to reviewing knife attacks and we added some new situations as well. And then I presented a question. I knew the answer, I knew the answer that any reasonable person would give. How do you feel when you hear about such knife attacks?
Our student in Jerusalem already gave her answer. She texted us, "Thank God we were all still inside the building when the attack took place." In other words, she was not sad that she missed the opportunity to "practice" her knife defense skills against a real deadly opponent. She was grateful to have been inside at the time. 
The answer to my question was that none of us wished to be in such a situation. None of us ever wish to face a crazed young man or woman with a knife (or of any age for that matter). None of us are eager for this encounter for no matter how prepared we are this is a terrifying situation. We need to keep training. I will say it again, we need to keep training. But what do we hear?
This is boring, we have gone over the knife attacks so many times....This type of remark comes from students who using the Talmudic saying are "Students who have not served the master sufficiently", i.e. they lack maturity. But at least these students come to class. What do we hear from the others?
From the others we hear only the sound of silence, or the sound of excuses. We are busy. 
With no disrespect intended; a woman recently told me that evenings are difficult for her. So I said many times we started women's groups on Friday mornings but they never lasted long. She responded with ...Friday morning is a very difficult time, we are preparing the food for the Sabbath.  
Every hour I suggested had its challenges...Evenings...we are helping our children with their homework...
...and I can picture Rabbi Jacob Wehl of blessed memory teaching us the Book of Proverbs, "The Lazy man says there is a fierce lion in the way, there is a lion on the road."(Proverbs, Chapter 26, verse 13).  and Rabbi David Altschuler of blessed memory explains, for the lazy man will exaggerate every difficulty to make it insurmountable. 
I understand that one must cook for their children. I understand that one is busy helping the children with their homework, but when there is not a lion in the street but a man, or woman, with a bladed knife and the desire to kill, what about your children then? Does not your motherly love extend to that situation as well? Are you ready for the knife?

---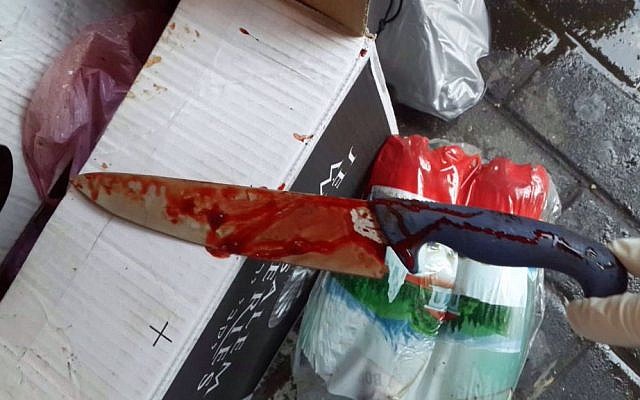 A knife used in an actual attack in Jerusalem  

---
Start Your REAL Training TODAY
Or is someone coming to save you?  

IKI Krav Maga on line distance training - Leading to ranks and certification.
Tour and Train Israel Experience
Personal Training - If are interested in personal Krav Maga training please contact us on the form below. 

---
---
---