KRAV MAGA real life cases


BY MOSHE KATZ 
CEO
ISRAELI KRAV INTERNATIONAL

---
February 11. 2022, Morelia, Mexico

---
In IKI Krav Maga, Israeli Krav International, we draw our training from real life violent encounters. We are constantly studying real life cases, both from personal testimony and from police camera reports, to improve and modify our training. In addition we are always observing our students from around the world, learning from their challenges and their questions. Each question is an opportunity to view a technique from another perspective and find potential faults. Sometimes we modify a technique while other times we change our we teach it. A technique is only as good as our ability to teach it. 
Today I had the opportunity, privilege, of meeting a student who used IKI techniques on three different occasions. One involved a gun, another a knife, and another a punch. The details were checked and confirmed by photos and eye witness reports. 
The first involved a woman who appeared "normal" but was carrying several weapons, our student used what I can our Down Up Gun Defense to disarm the woman, control her, and detain her until the police arrived. The other case involved a knife attack, and another an punch. The individual had training in another martial art as well, and this is what he told me. 
My training in my first martial art is more extensive than my IKI Krav Maga training, but in a real case I naturally go the IKI defense because it is simple and natural. After that, with the follow-up I used elements of the other martial art that I studied, because that is ingrained in me and it is also useful, but for the initial defense it is only IKI Krav Maga.
This is exactly as I intended it to be. 
I have always said that we adopt Bruce Lee's saying, Absorb what is useful, reject what is useless and cultivate what is truly your own. If you come to IKI with 20 years of Judo under your belt, I do not expect you to "delete" or forget that information. While I may not teach an Uchi Mate Judo throw as a follow up to a gun disarm, if you are a Judo expert that might just follow. If you are a 20 year Wing Chun practitioner there is no reason not to incorporate that into your follow up, as long as the initial reaction is Krav Maga, as that is the simplest. 
To come to Mexico and see that techniques we developed in our dojo in Israel have been used here to save lives, my cup runneth over, and now it is time to wish everyone a Peaceful Sabbath, from Mexico.
---
Start Your Real Training Today 
Or is someone coming to save you? 

IKI Krav Maga on line Distance training -  Leading to ranks and certification.
Tour and Train Israel Experience
Personal Training - If you are interested in personal Krav Maga training please contact us on the form below.
---
---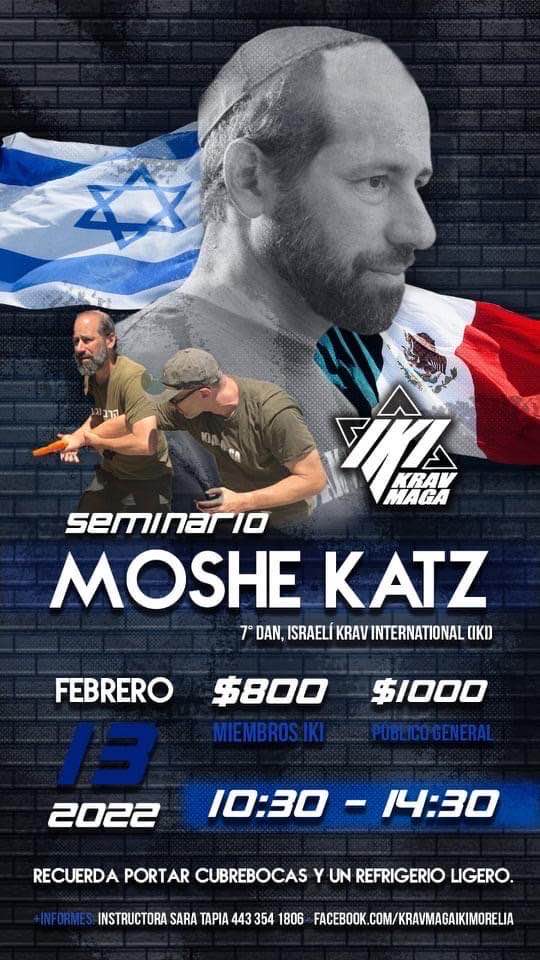 ---
---