Reality Fantasy
By Moshe Katz
---
March 12, 2018, Israel
---
What if your life IS the Fantasy? What if you ARE living the dream?
A Survivor of the Holocaust made an interesting comment that caught my attention. "Our reality had become our fantasy".
What does this mean and how is it relevant to our lives?
What she meant was that all she had taken for granted, her reality, her simple family life, going to school, visiting friends, spending time in the garden, living in her house with her family, had now been turned into a Fantasy: Now she could only dream about it.
What had once been real, her reality, now had become a far off fantasy, something very unrealistic. 
Once the Nazis had entered their lives everything that was once normal and taken for granted had entered the realm of fantasy. The everyday life that was once so normal and unspectacular was now something she could only dream about.
The Nazis came from Germany and destroyed her entire life. By the time they would be thoroughly defeated and the war brought to an end she would lose nearly everything; her parents, her sister and brother, her friends and of course all their physical belongings and property. (And there are young Germans today who wonder "Why do we still have to pay the Jews? When will it end?").
"My dad had a shoe factory, we did very well, we had an apartment in the very nice part of the city" (Radom, Poland) (Henia Bryer).
We all have our reality. Usually it is not spectacular, few of us live fantasy lives. We work hard. But imagine if all that were threatened. Imagine if someone would come to your home, throw you out and move in and sleep in your bed, pack you and your family into a cattle car, no food or water and then send you off to an unknown destination. 
Imagine that soon you would be separated from your loved ones, never to be seen again, put on a starvation diet and forced to work 12 hours a day as a slave laborer, in the harsh winters of Poland, wearing only an ill fitting thin garment. 
Yes, your old life would become a true Fantasy. You would visit it in your dreams and pray to never wake up.
Well my friends, today you are living that dream. And my question to you is what are you doing to protect that dream?
I repeat the question; what are you doing to protect the dream that you are currently living?
---
Start Your Training Today
Protect your dream!
Tour and Train Israel Experience
Personal training  - If you are interested in personal Krav Maga training please contact us on the form below. We can send an instructor to you.
---
Train with us in Israel
---
The fasted way to become proficient in personal self defense is to spent two weeks with us in Israel and immerse yourself in Krav Maga training.
You will learn
Hand to hand combat, Israel style
Defense in and around a car, parking lot, train station, 
Defense for airports and airplanes
Defense vs hand gun, knives, sticks, long weapons.
Basic fundamentals of Counter Terrorism
A new mindset!
For more information
Krav Maga Tour and Train Israel Experience
---
---
---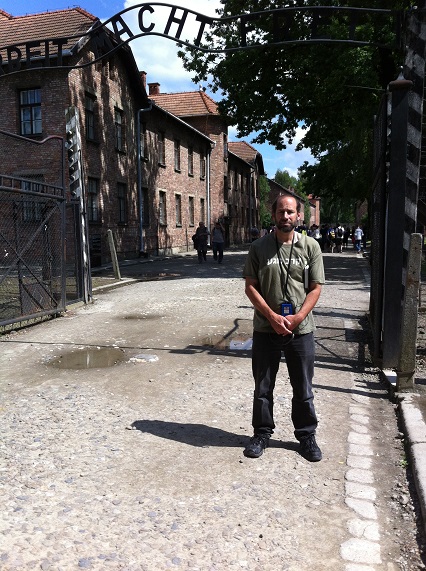 ---
---