Runnin' Down a Dream
By Moshe Katz
CEO
Israeli Krav International

---
October 3, 2017, Israel

---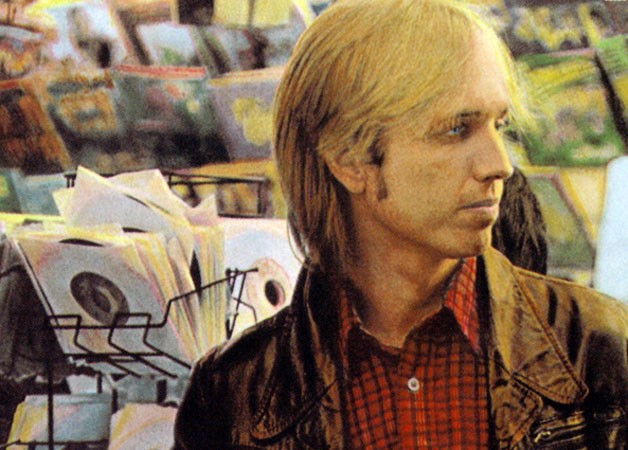 Tom Petty, the soundtrack of my California years.

---
It was a beautiful day....
We all have dreams...but we let them slip away. We are too busy taking care of business.
Runnin' down a dream...that would never come to me, (Tom Petty)
Tom Petty had a dream and he made it come true.
I was a young man, playing the guitar, with dreams of my own. I was living in The Valley, in California, and music filled my life. I played in a band and had dreams of making it big. My grandmother knew a guy. Sure. So I went to meet this guy Joe, a short, fat, bald Jewish guy that she knew from the synagogue. As I walked into his studio I see all these photos on the wall, people I knew of, Stevie Nicks, Tom Petty, Mick Fleetwood, and other stars.  There were signed gold records, "To Joe, I owe you everything, love, Stevie".
Wow, this guy Joe actually was somebody.
Joe set me straight about the music business. He laid down the rules, I recall sitting in his office. He talked about "over night success", which meant working night and day for ten years in sleazy dumps and then getting a break, maybe one single. He talked about Stevie Nicks and Lindsey Buckingham, he talked about Tom Petty. He told me how Tom came to LA Runnin down a dream, and lived in his car and played every gig, every joint, every night. He was the classic starving musician. But he had a dream and he was putting all his eggs into one basket.
Joe said, you want to continue your college studies? You want to live a normal life? Forget it, if you want to make it in this business you have to sacrifice everything for the music, you have to suffer for your music.
I was not prepared to do that, so I stayed in school, lead a normal life and played music as a hobby.
Later on I applied these lessons from Joe to Krav Maga. If you do Krav Maga as a "hobby" then it will look like a hobby. If you want to succeed, if this is your dream that you have chase that dream, as Tom did. Success does not come easy. You have to bleed for it. You have to cry for it. You have to be Runnin' down that dream. You have to Learn to Fly, you have to deal with the heartache and the pain. Pursue that dream and live your life.
Tom Petty did not have it easy, some say life will beat you down and it will break your heart, steal your crown...

He lived in poverty with an abusive, alcoholic father, he dropped out of school early. Despite his great success he suffered from depression. But he was always Learning to fly even thought I ain't got wings.
He was a good guy. I recall the album, The Waiting is the Hardest Part, he refused to allow the record companies to raise the price. I remember living in LA and waiting for that album to come out. But we knew Tom was fighting for our rights. He defied the record companies and the price remained the same. He was a good guy.
Those who knew him said he was unpretentious.
Petty was outspoken in his protection of the rights of artists, taking issue with record companies on a number of occasions about what he believed to be unjust practices. Earlier this year he was named MusiCares person of the year for his "career-long interest in defending artists' rights" as well as for his charitable work with homeless people in Los Angeles. (The Guardian, Tuesday 3 October 2017)
Tom Petty lived his dream, he just completed another world tour last week. He died yesterday at age 66. Too young.
Tom Petty felt pain but yet never gave up on his dreams.
I'm the one who ought to know...I'm the one who's in the dust, I'm the broken hearted fool....
But yet...he did not lose hope

I felt so good like anything was possible
There's something good waitin' down this road
We need to keep this optimism, even when we feel down and hopeless.
We lost a great voice: a voice of pain, a voice of joy, a voice of broken dreams, a voice of hope.
So next time you are driving down Ventura Blvd. or strolling through The Valley, or wherever life may lead you. Remember...

Workin' on a mystery, goin' wherever it leads
Life is a mystery. We do not know whom we will meet, what roads we will take, what obstacles we will face, what wonders we shall discover. We must grab life, seize every opportunity, we must live without regret.
It was a beautiful day....There's something good waitin' down this road
---
---