Krav Maga Seminar Sardegna
By Moshe Katz, Krav Maga Instructor, Israel
---
It was an honor to be invited back to the beautiful island of Sardinia, or Sardegna (Italian). Our seminar took place just outside the capital, Cagliari, in a lovely little town called Assemini.
As per tradition the airport misplaced, or delayed, my luggage, but this did nothing to affect the wonderful spirit of the visit. From the first moment when Roberto and Valentina greeted me at the airport, to the very last moment when we had our last coffee at 5 am while waiting for my departure, it was a wonderful experience in every way.
My first day there we toured the city of Cagliari and even visited the old Jewish area. (see below). To think that Jews first arrived here in the year 19 and now I was coming from Israel to teaching Israeli Krav Maga!
The seminar was a wonderful experience and I could see that Roberto Zicca had prepared his students well. I was impressed with him and his students. At the end of the seminar Roberto was promoted to IKI Apprentice Instructor, our first ever in Sardinia - Sardegna.
---
Knife Defense training. Nicola blocks attack.

---
Amarda and Roberto training with "Grab and Stab".

---
Training with "Grab and Stab"

---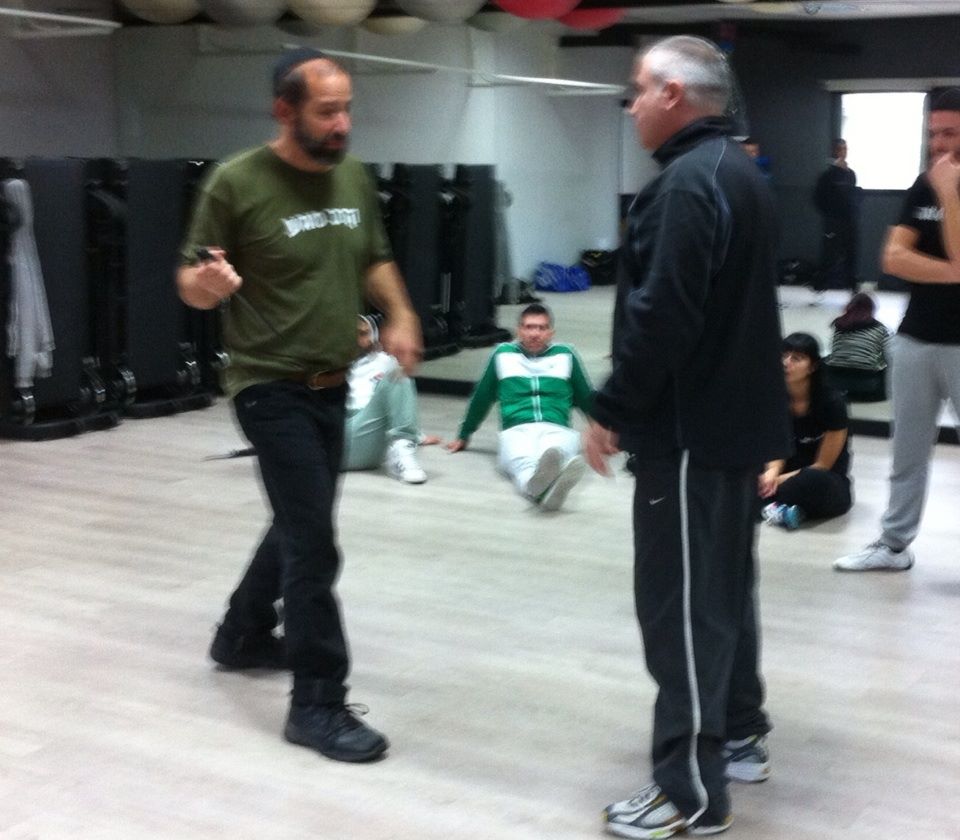 Moshe teaching knife defense, with Walter, Sardegna police force.

---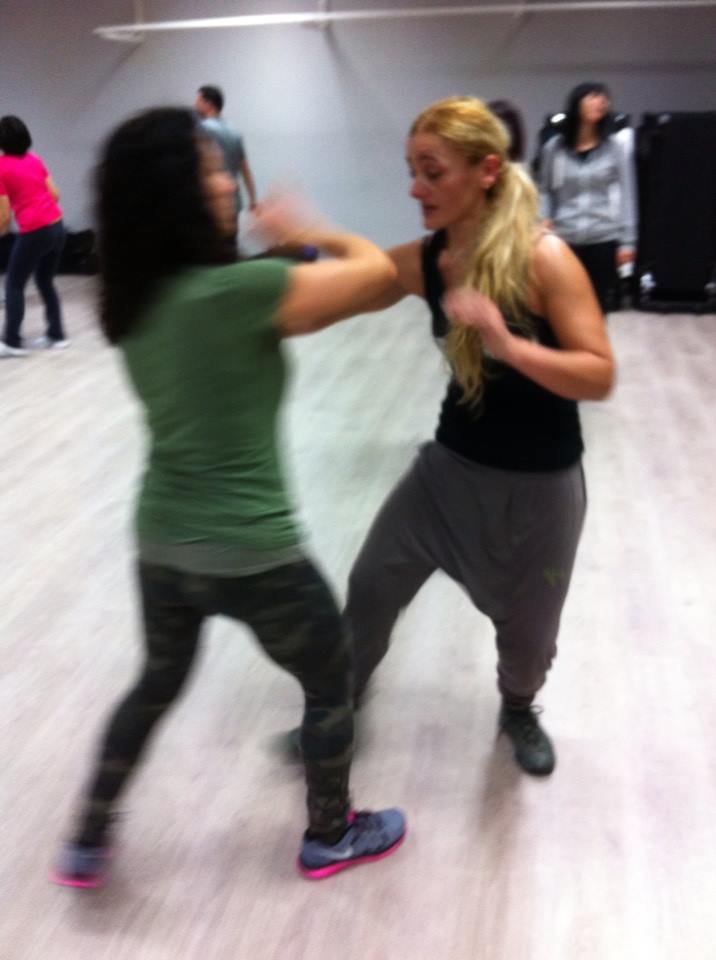 ---
---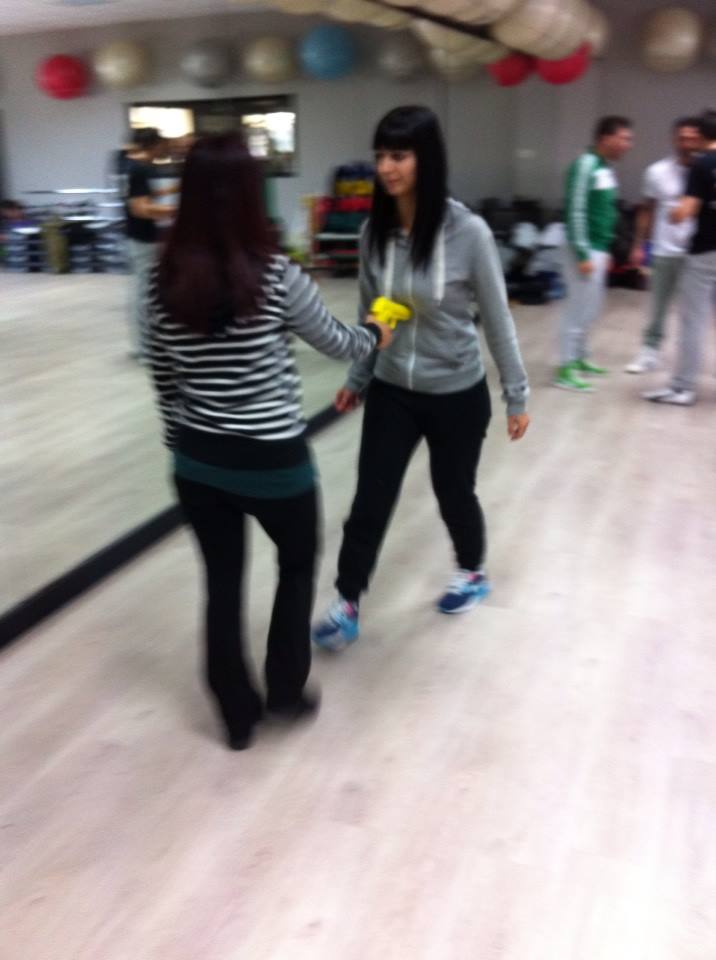 ---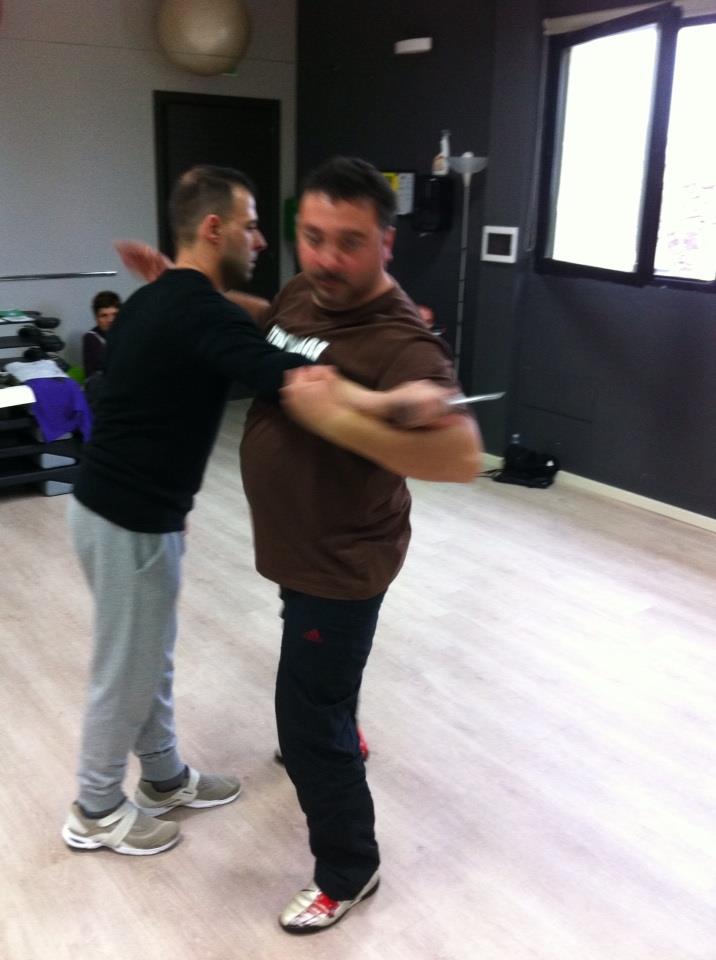 ---
Elionore defends against knife attack.

---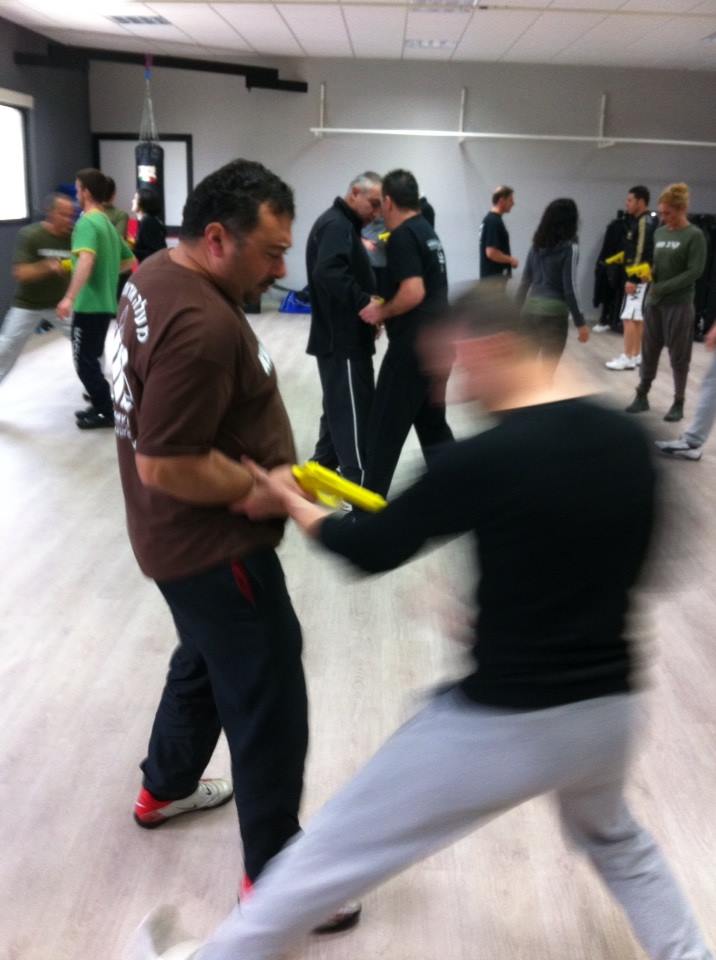 ---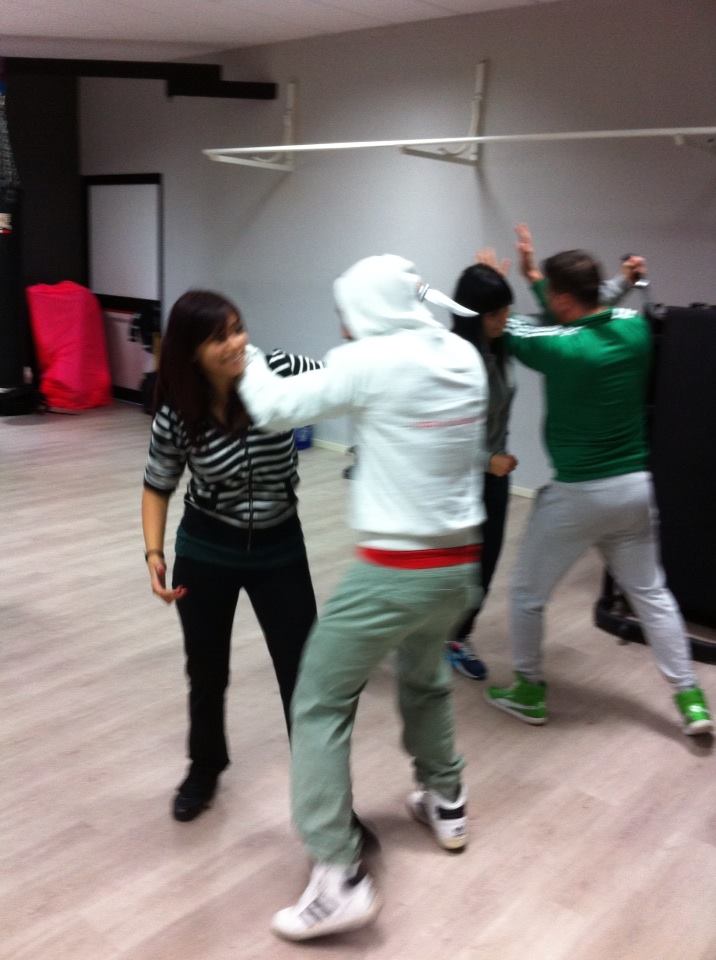 Elionore and Luka training.

---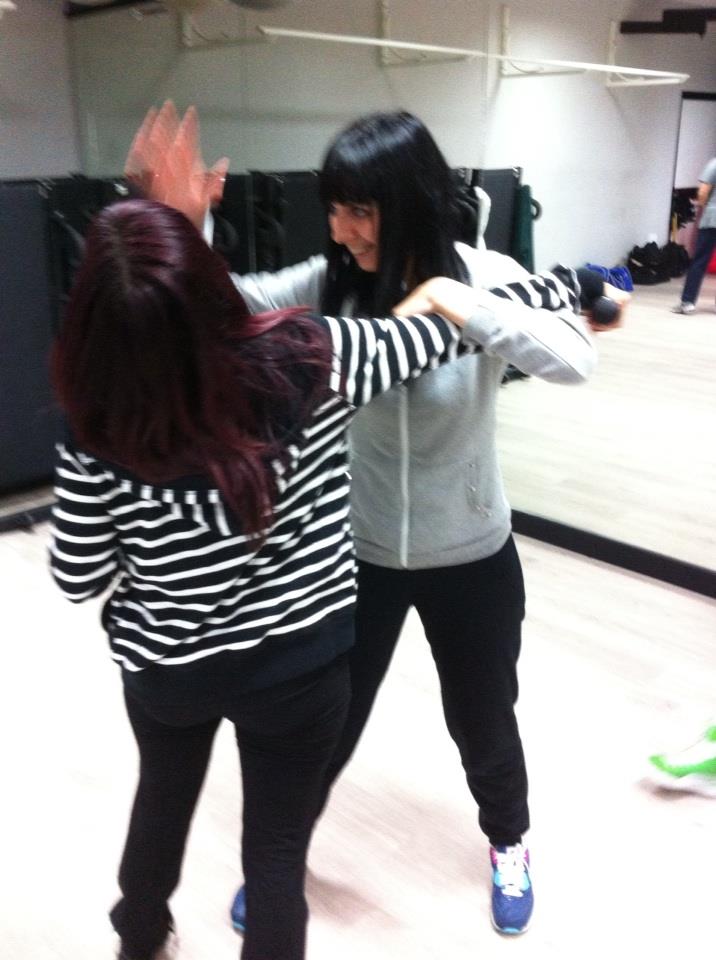 Vale and Elionore

---
Krav Maga Knife defense

---
Catarina and Roberto

---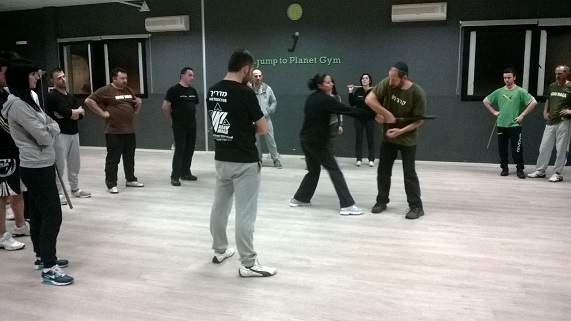 Teaching defense vs stick attack.

---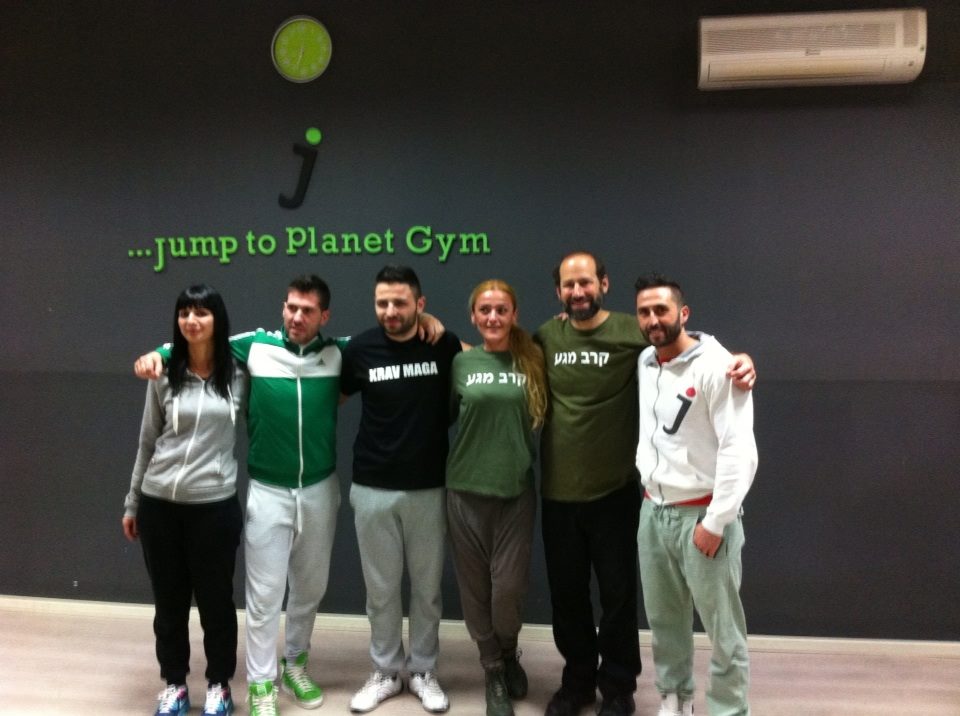 The staff: Valentina (Vale), Tommy, Roberto Zicca, Amarda, Moshe and Luka

---
Awarding Roberta Zicca instructor diploma.

---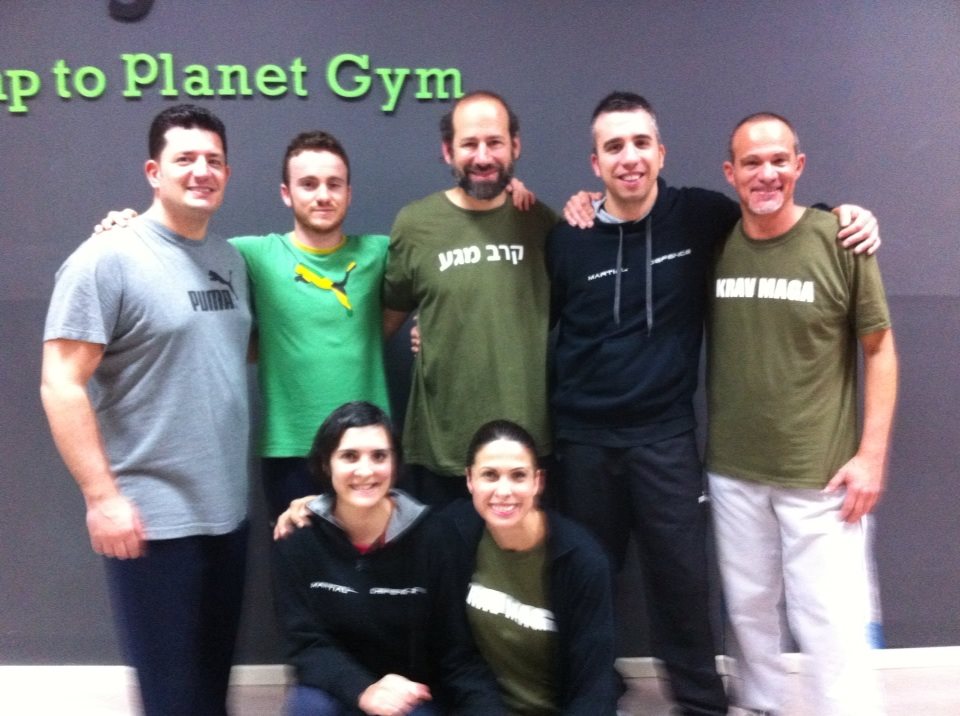 ---
Seeing Sardegna
Roberta and Valentina were very kind and took myself and Amarda for a tour of Sardegna.

---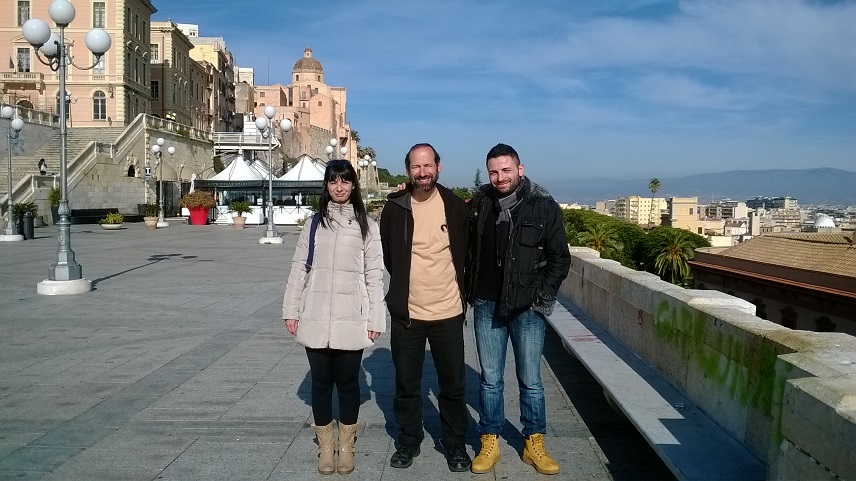 With Valentina and Roberto

---
with Amarda and Valentina in Cagliari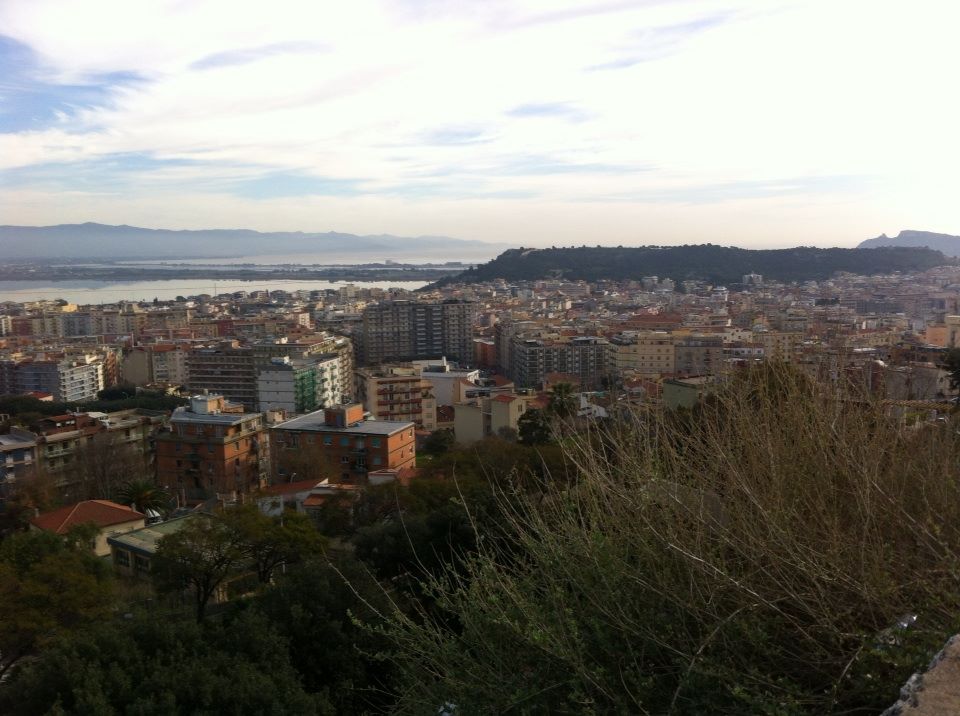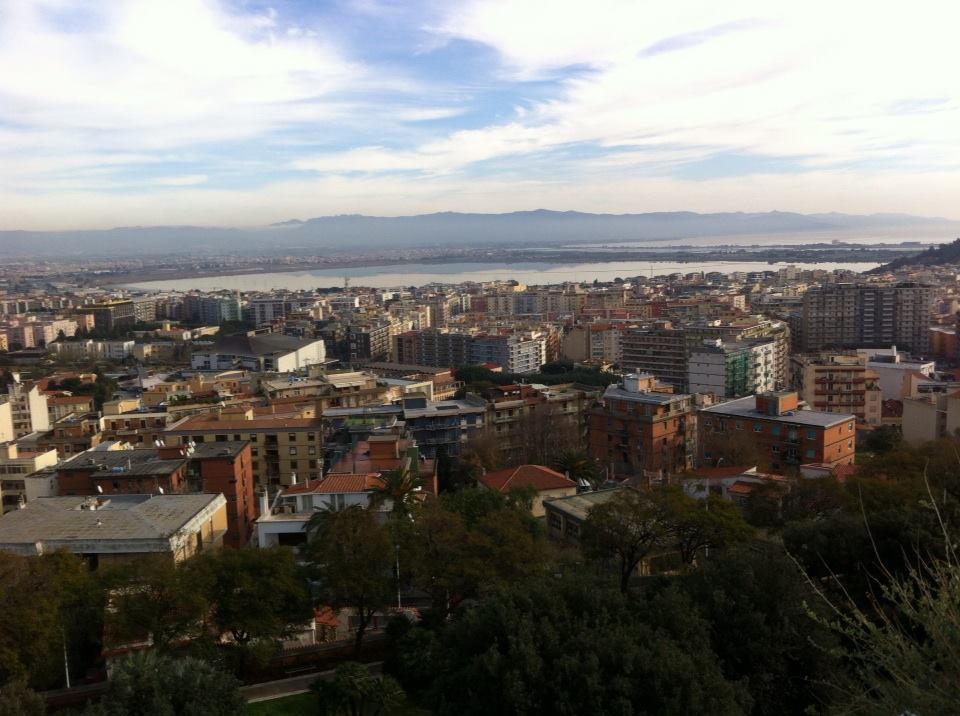 Cagliari, Sardegna, Italy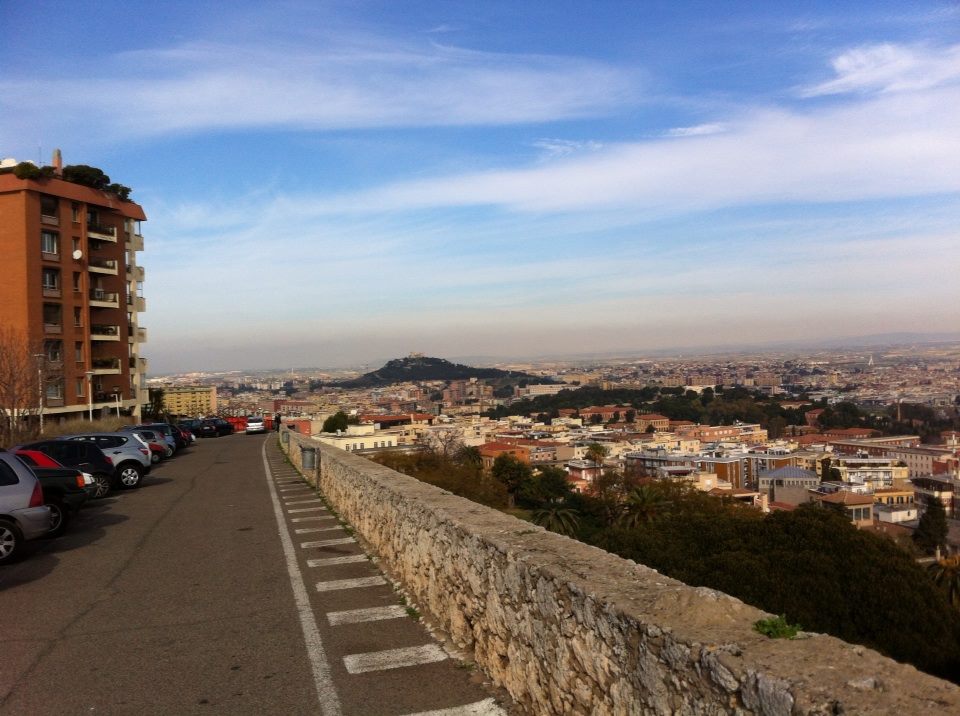 ---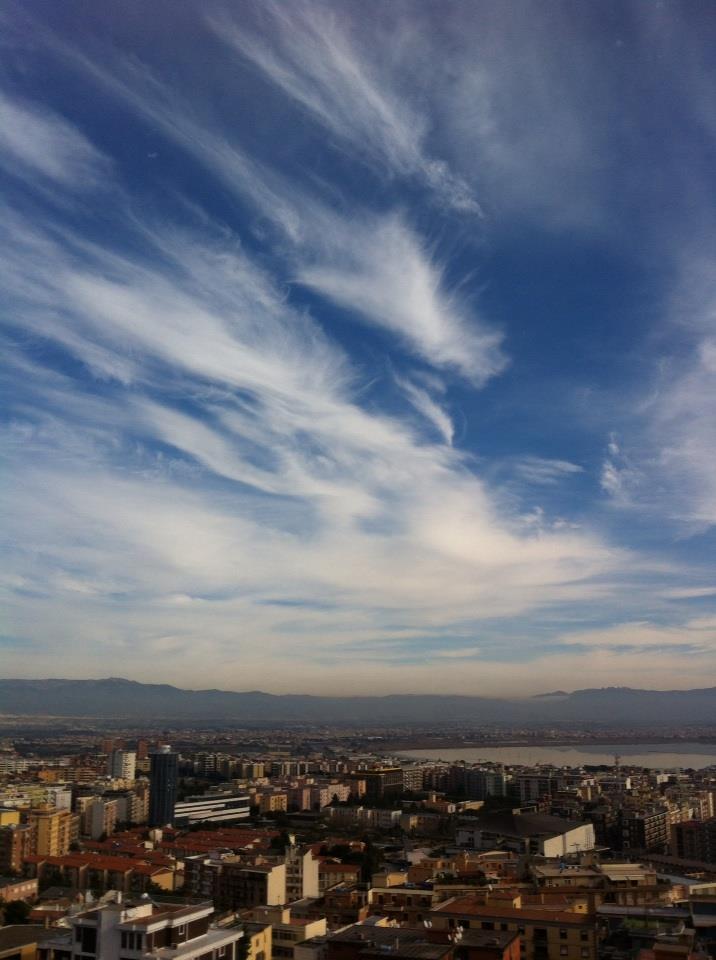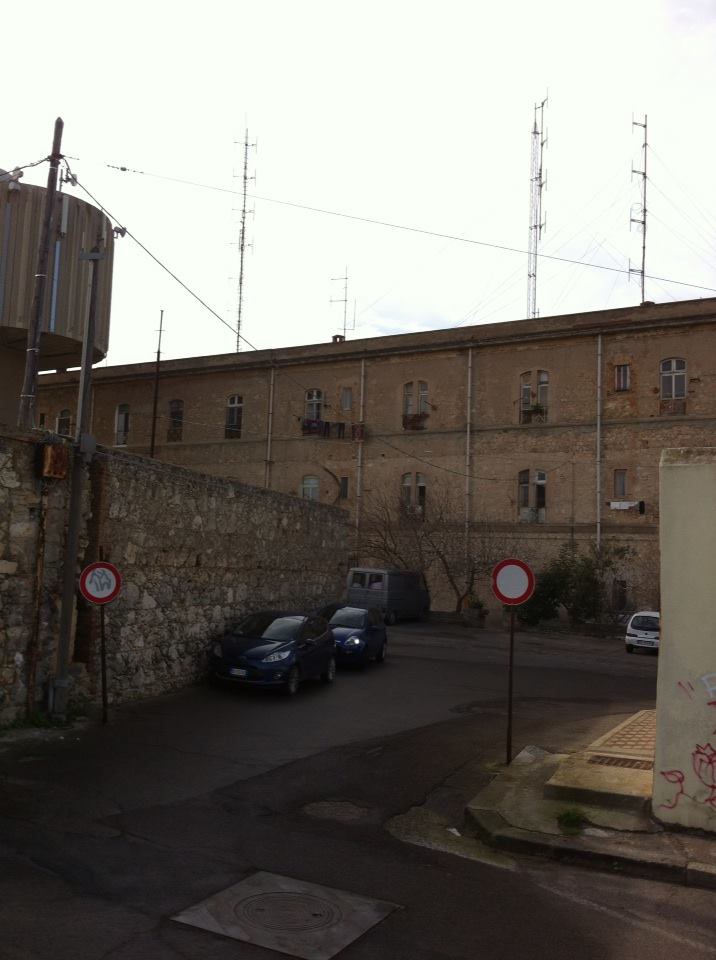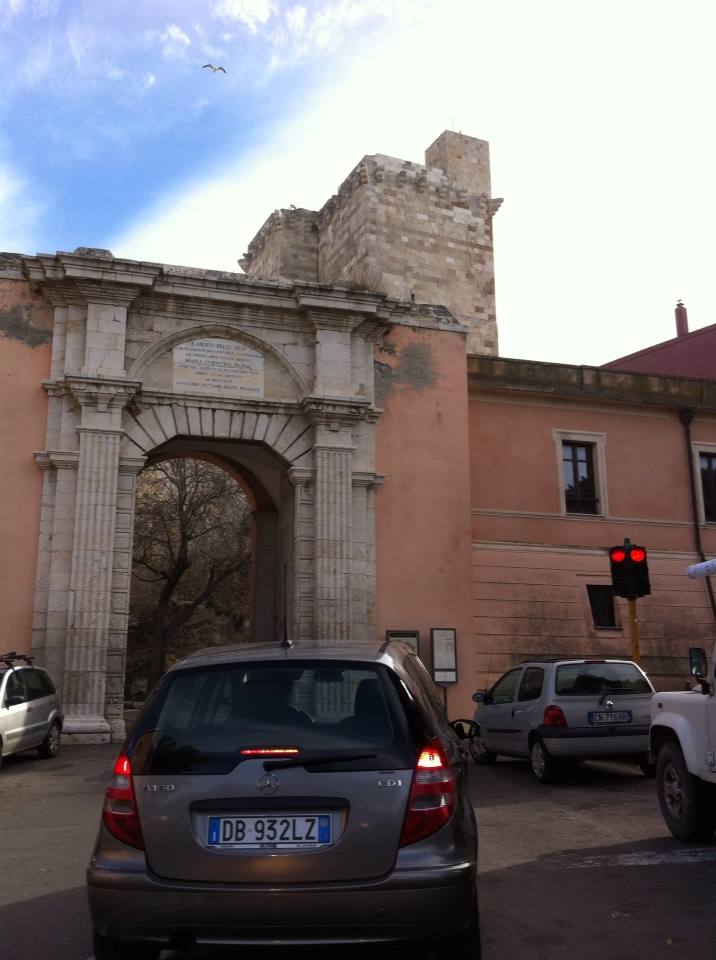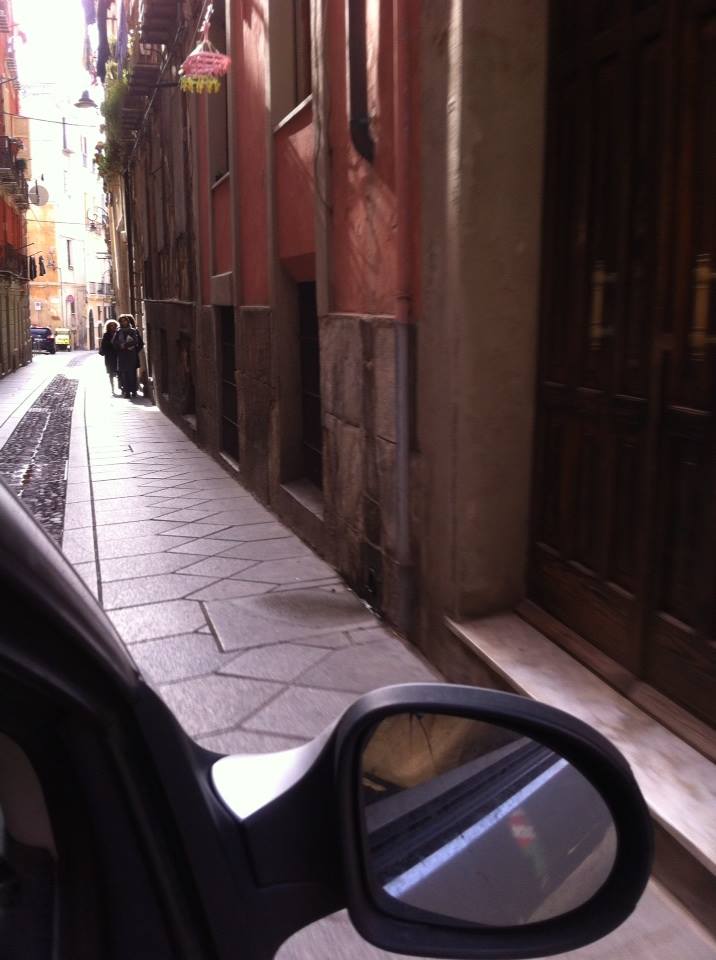 Narrow streets of the old city of Cagliari

---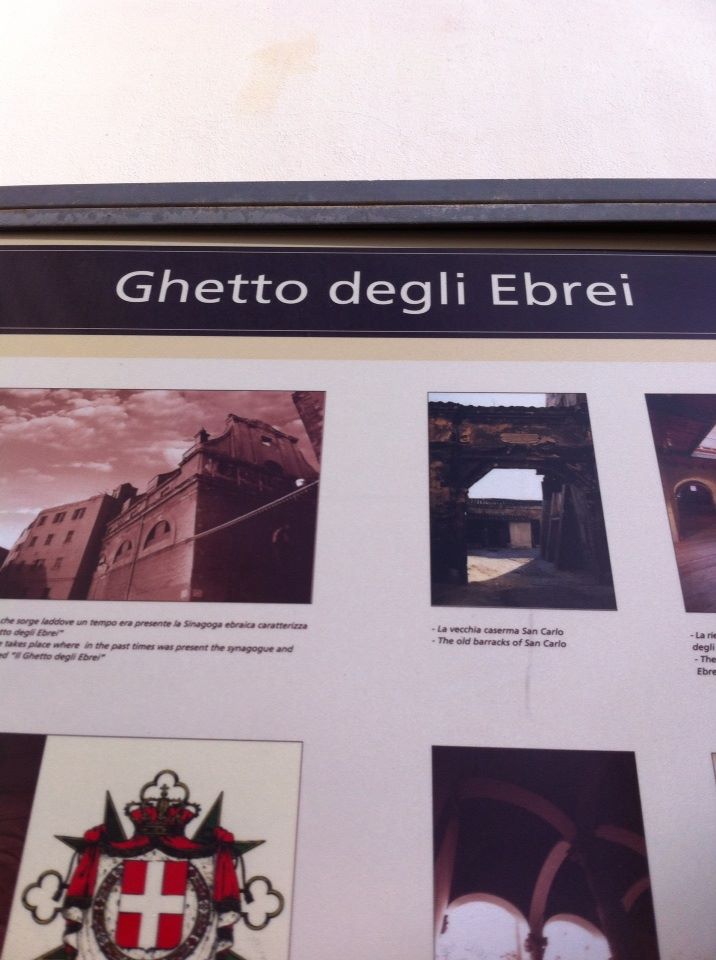 The entrance to what once was the area of the Jewish community. Jews first arrived in Sardegna (Sardinia) in the year 19.
Many Jewish families lived the Sardinian capitol of Cagliari where there was a large synagogue. This synagogue was eventually converted into the Roman Catholic Church of Santa Croce.
In 1325, Sardinia fell under the rule of the Spanish.

In 1492, the Spanish crown ordered the expulsion of Jews in Spain. Soon after, The Jews of Sardinia were also ordered to leave.
During the 19th century a modest number of Jewish families from Italy settled back on the island. Most were murdered during the Holocaust.
After World War Two and the establishment of the state of Israel the last surviving Jews of Sardinia never returned to the island.
Today there is no organized Jewish life in Sardinia.
---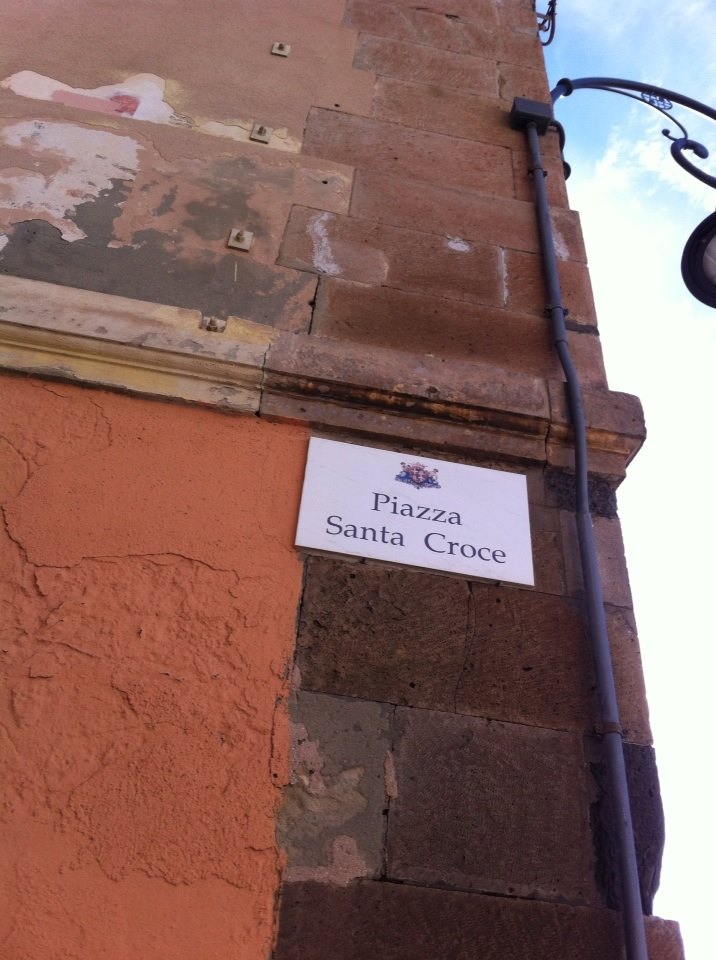 Saint Croce, I am told there is no connection between this street and the late great Jim Croce.

---
---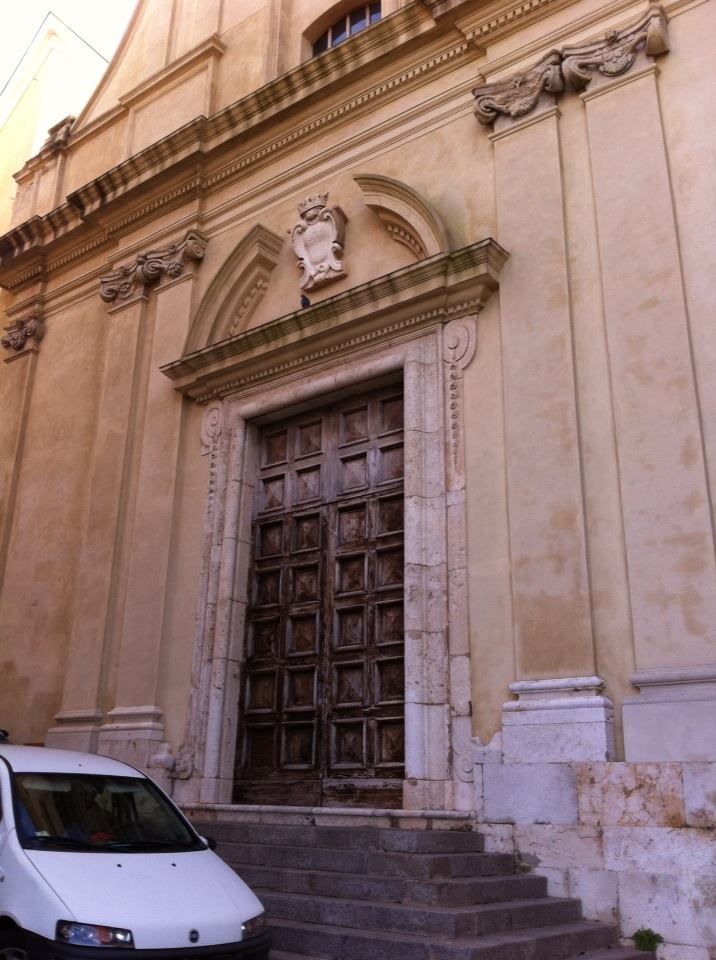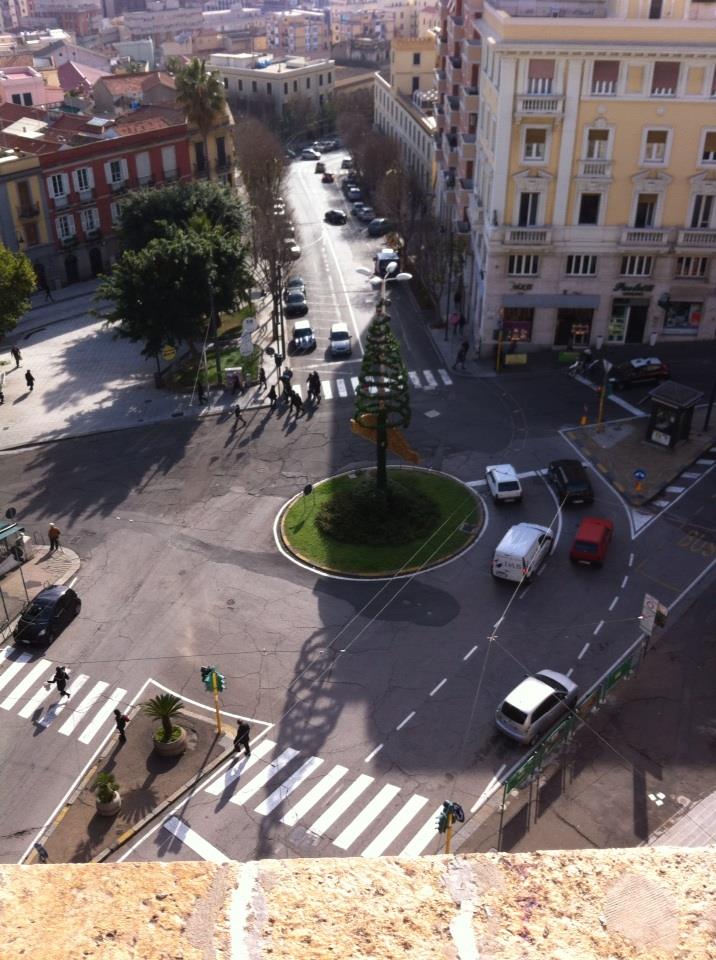 City center Cagliari

---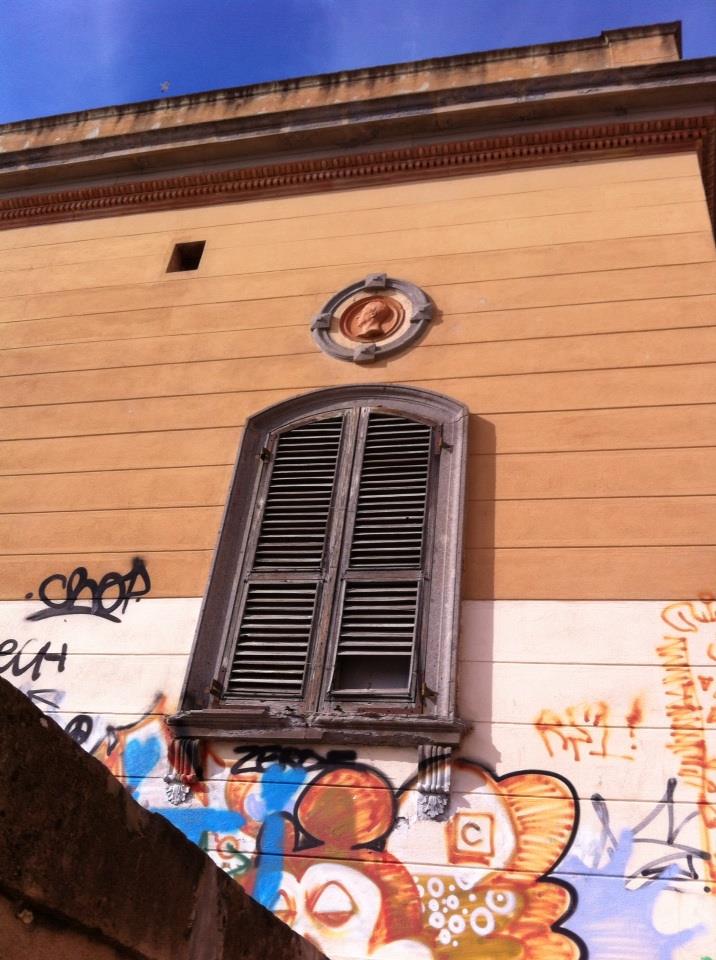 In times past this gate would close at night and the city would be sealed shut.

---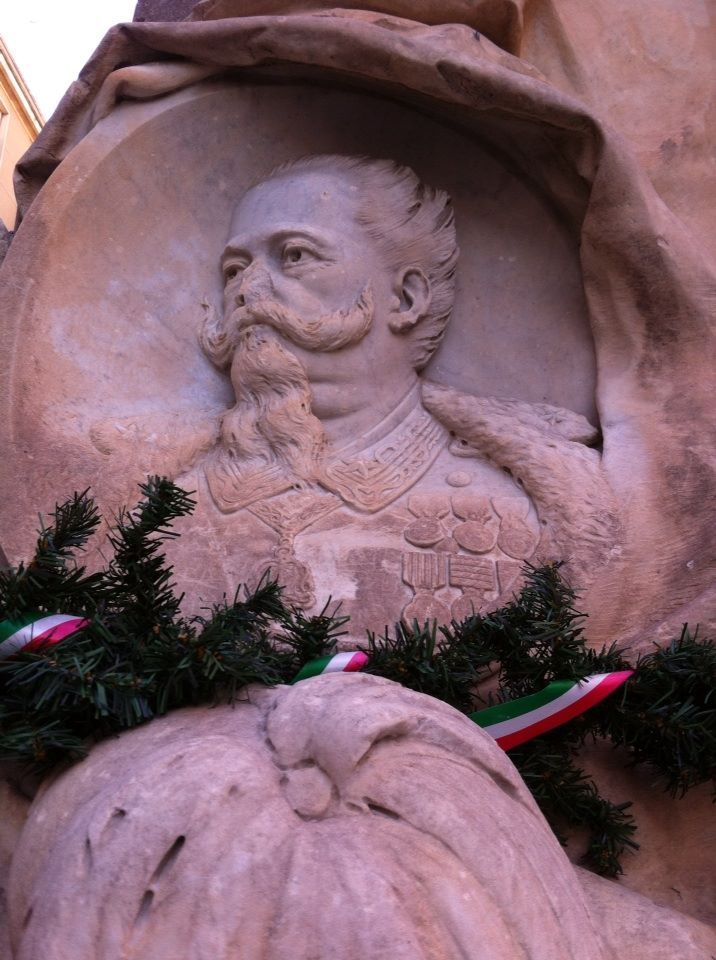 Honoring the Italian wars of Independence.

---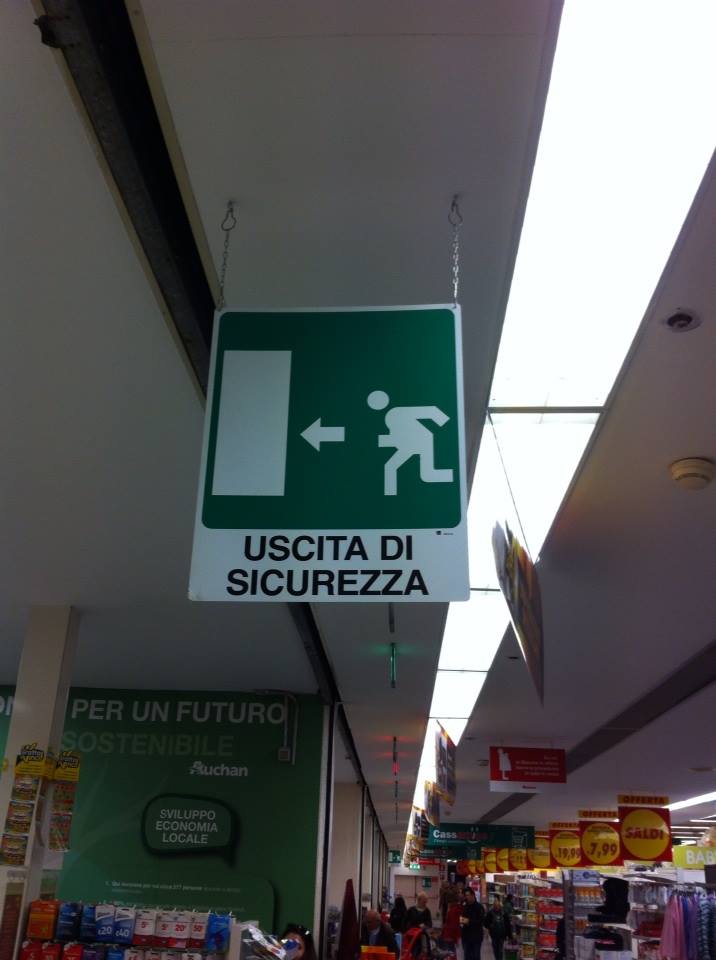 Cagliari airport. Emergency exist.

---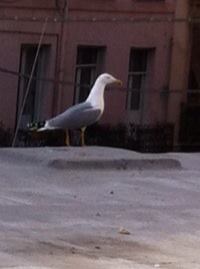 ---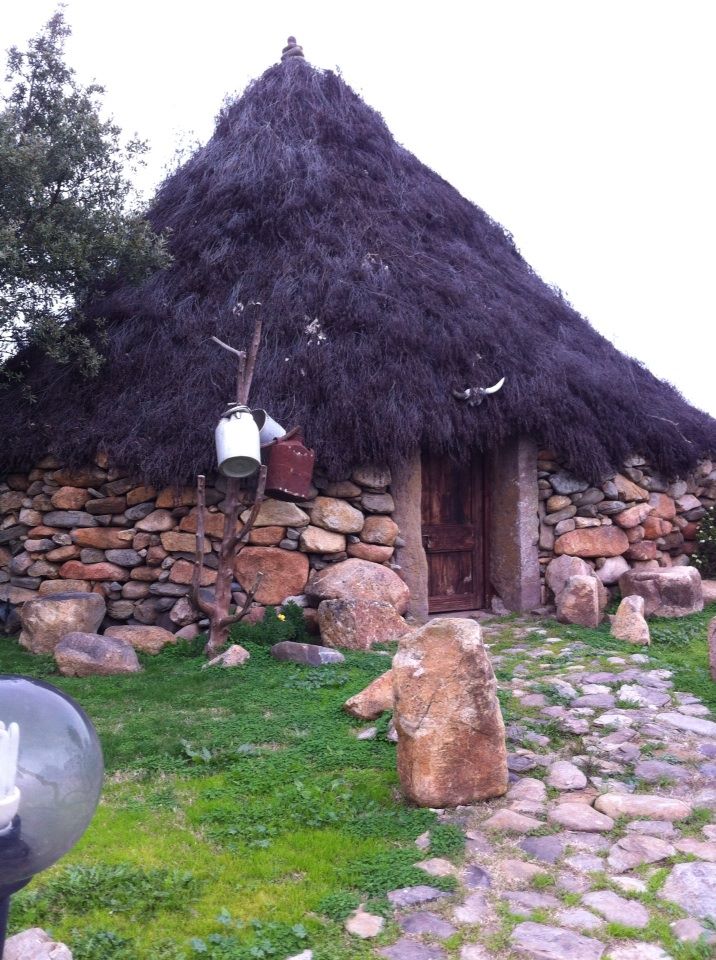 Traditional Pastoral farmers house.

Our group going for lunch in this beautiful country house.