Secrets IKI Krav Maga
By Moshe Katz
CEO
Israeli Krav International
---
September 1, 2018, Cornelia, Georgia, USA
---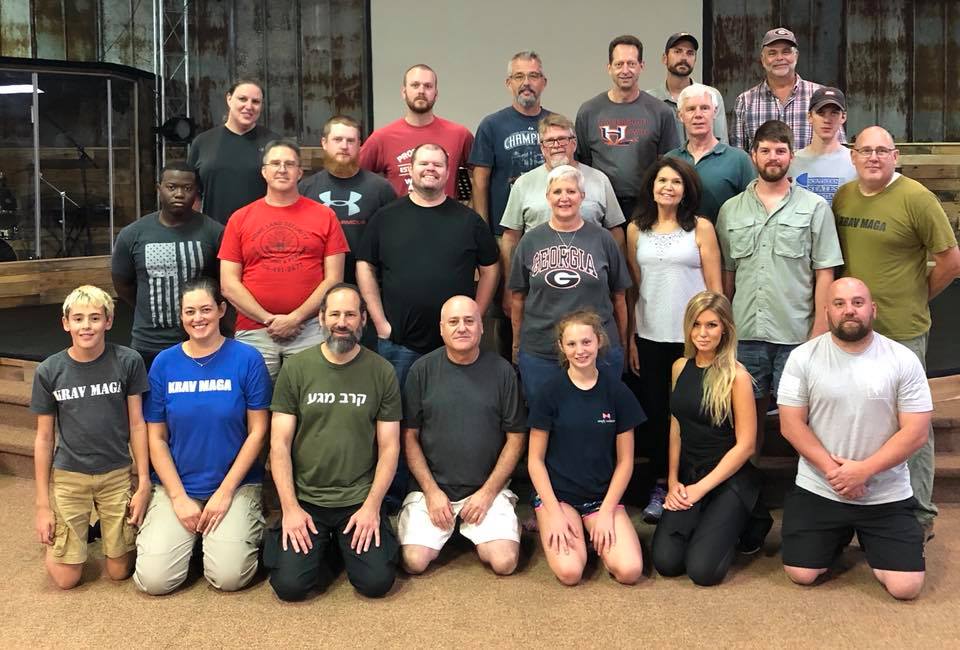 IKI Kadima Krav Maga under the direction of Rob Wallace, Georgia, USA, seminar 2018
---
I like coffee. In fact I am sipping a cup of coffee as I am writing this blog in my lovely hotel room. I started late with coffee, only around the age of 30. I worked in a bank in Jerusalem and the "Coffee Lady" would walk around with trays of coffee and tea. 
I like coffee but I do not depend upon it. I depend upon my inner spirit, tradition and my hard work. 
A dear friend and leading IKI instructor posted a cute picture about coffee and asked the question; is this the secret behind Moshe Katz and IKI?
Of course it was intended in humor. But it did trigger some thoughts. 
IKI Krav Maga is a unique system of self defense. The work that I do is inspired by a desire to provide people with an effective means of self defense, not only for super athletes, not only for the young and fit, not only for the tough and strong and not only for the career martial arts fanatic, it is for all people. 
The secret behind IKI Krav Maga and Moshe Katz can be summed up in a few key points:
Caring about people: The true desire to help ordinary people, and that is most of us, defend themselves and survive to come home to loved ones, is a key motivating point for me. As such I am never content, I am never satisfied and I never feel that my work here is done. I strive to make self defense easier. That is why IKI Krav Maga is always evolving, our techniques are constantly being updated. 
I travel and others travel to me: Between my regular seminar tours all over the world and our unique Tour and Train Israel program, I see thousands of students each years. I learn from them all.  I watch students and I see what works. I am not working with a group of 20, or 30 but with thousands, of all cultures and backgrounds. This gives me a unique perspective to see how people learn and how to improve the process. IKI is a reflection of all of these students, young and old, experienced and inexperienced. 
I have a critical eye: I am ready to drop an old favorite technique if I see that it is not working, or that people are having trouble learning it. I do not cling to the past but embrace change. I am constantly evaluating all our techniques, I see how others perform them and look for ways to improve them. 
I am never content. I have never been content. My nature is to work hard and improve. When I was a child my brother was playing the piano. My mother commented, You are quite good at that! and jokingly I said, what about me Mom? and she said if you ever took up the piano you would be GREAT at it because you would kill yourself until you achieved your goal. I am motivated to succeed. I am motivated to help you succeed. I am not content to rest on yesterdays' achievements. 
---
Visit our other site

Israeli Krav International.com
---
---