Speak Up
By Moshe Katz
CEO
Israeli Krav International
---
February 24, 2017 Colorado - New York, Delta airlines
---
What a wonderful world it is, filled with laughter and happiness and good people. But at the same time there is evil that lives side by side with us. We see it but we choose to ignore it, like a little white lie, all is well in our world. Evil grows and we continue to smile, a conspiracy of silence. No one speaks up. No one wants to be the Party Pooper. Speaking up means standing alone and very few people enjoy the spot light, alone.
It is the war years, the Holocaust, the Shoah, and the people of Europe are dealing with "their Jews". Few dare to stand up. Those few are honored today in Israel, at the Avenue of the Righteous in Yad Va Shem Holocaust Memorial. So far about 26,120 righteous among the nations have been recognized. They come from 51 countries, the leading country is Poland but Vietnam and Japan are also included.
It is the war years, to be a Jew is a crime. For the most part the Jews stand alone, persecuted by the occupiers but also by their neighbors. Jacek Kuroń was a school boy, he tells us of his first day of school in Lvov during the war. He was new, his family just moved to the area. The teacher tells the class "Good thing the Jews are gone."
The children in the class responded with laughter (The Crime and the Silence by Anna Bikont, page 278). Young Jacek did not dare react. But he knew it was wrong.
The boy grew up to be a great activist, a man who stood for the truth, no matter how difficult and painful it was. He writes, "My guilt for not speaking up then made me speak up for the rest of my life."
We thank God for those willing to speak the truth, no matter how painful it is. We shall not share the lies, and we shall not be part of the conspiracy of silence. We shall speak up.
All is well, but in Colorado since the first of year, not two months ago, seven people have been murdered. Who speaks up? Prison guards and police officers attending my Krav Maga seminars speak of the crime and violence they see, but where are the masses? Why are they not reacting? Why are they not taking action to protect themselves and their families, why are they not at our classes? Why. Why. Why?
And a boy in Lvov says I must speak up. I must speak.
I drive through Long Island with my friend, instructor, mentor, Arthur Cohen. All is well in Pleasantville, USA. All is well in Niceville, but it is not. Prof. Cohen points out where gang members hang out and he tells me of the terrible crimes that took place. He knows this area like the back of his hand and he knows the truth. But few dare speak it. Today he lies in rehab but we must keep speaking up, we must speak up for those who cannot.
The truth is painful and the truth requires action. Jacek did not speak up in class and forever he felt bad about that. He felt he must atone for this by speaking up for the rest of his life. He made good on this promise.
At any time, at any place, there are good people, evil people and lazy people. The lazy see the good and the evil but refuse to take sides. Not taking sides is allowing the evil to grow. The Torah/Bible teachers us to make a clear separation between the food that can be eaten and the food that must never be eaten. A line is drawn. The Bible prohibits wearing a garment made from a combination of wool and linen fabrics. It is also prohibited to interbreed different species of animals or plant together different kinds of seeds. Ye shall keep My statutes. Thou shalt not let thy cattle gender with a diverse kind; thou shalt not sow thy field with two kinds of seed; neither shall there come upon thee a garment of two kinds of stuff mingled together. (Leviticus 19, 19)
A woman shall not wear that which pertaineth unto a man, neither shall a man put on a woman's garment; for whosoever doeth these things is an abomination unto the LORD thy God.  (Deuteronomy 22, 5 ).
Thou shalt not sow thy vineyard with two kinds of seed; lest the fulness of the seed which thou hast sown be forfeited together with the increase of the vineyard. (Deuteronomy 22, 9).
This seems to make no sense but we are told, there must a separation. A line must be drawn in the sand: from here you shall not cross. There is good and there is evil, we must choose.
A Polish woman is invited to a synagogue, she is honored for saving seven Jews during the war. The rabbi praises her and says she is an example for us all. Her son quietly says, "Good people lead a dog's life". He does not agree with his mother's actions. 
And in Lvov a little boy is afraid. He hears hatred but he cannot react. Jacek was silent because he was afraid. Sixty years later people were still too afraid to speak the truth. 
Lvov. I know that my father's family lived between Lvov and Ternopol. I know that until 1943 letters arrived from Europe and letters went out. And then one day it stopped and no one ever spoke of it again. Our family no longer existed; they just disappeared without a trace.
An old Polish Jew sits in Brooklyn, alone, and the memories come back. There were a few sparks of hope, a few righteous. Life is a brief spark, what shall we do with it? Shall we remain silent in the face of evil? Shall we speak up?

---
Krav Maga Blogs
---
Like the blog? Own your own collection of the blogs, Footsteps from Judea volumes 1 -4 on Amazon and Createspace.
---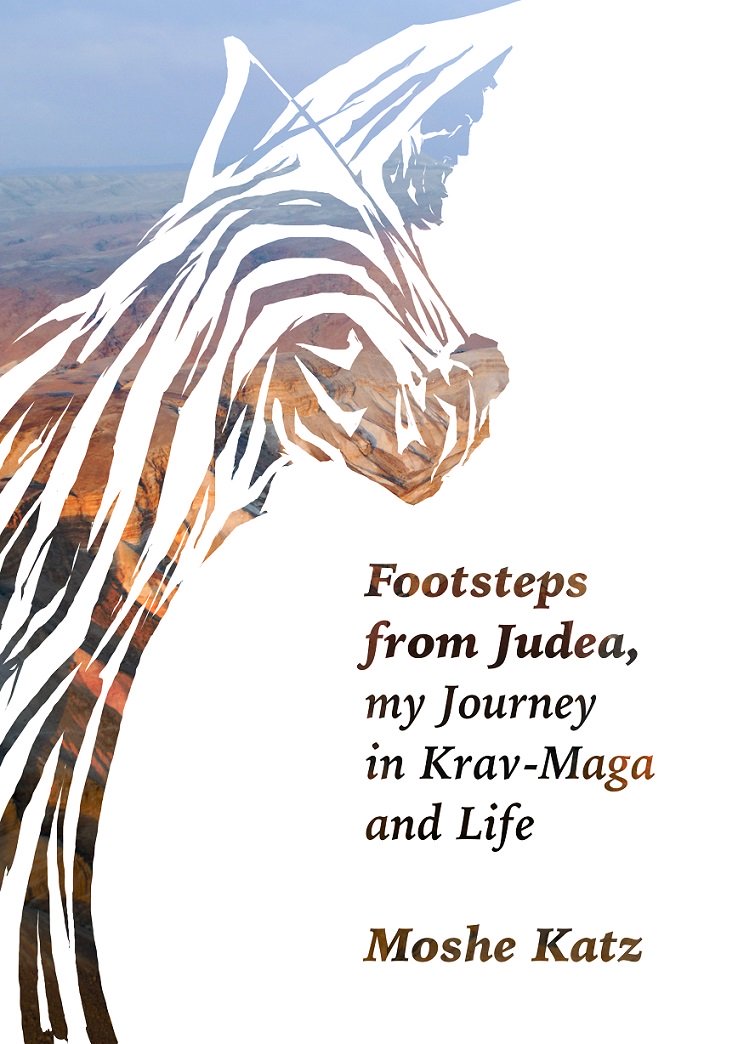 Ancient Jewish warrior, Judea.
---