the lonely people


BY MOSHE KATZ 
CEO
ISRAELI KRAV INTERNATIONAL
---
January 24, 2022, Liverpool, England, United Kingdom
---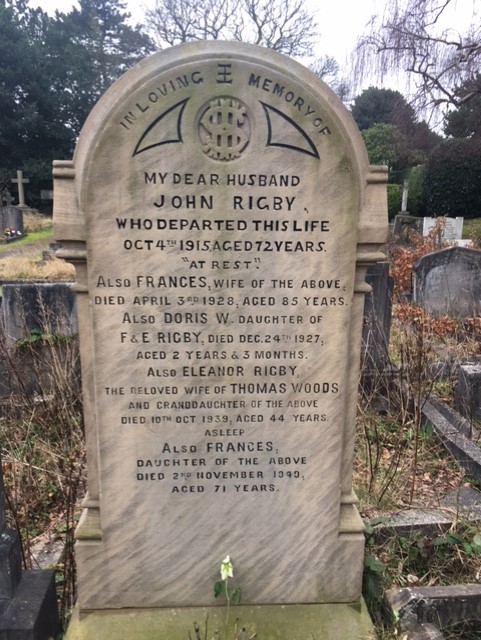 The final resting place of the Rigby family, including Eleanor Rigby, St Peter's Church, Woolton, Liverpool, England
---
A bit of a chilly day, but that is OK. Dave stops for a smoke. He is my age, when he was a kid, or a lad as they say around these parts, he could only listen to the Beatles records in the store or on the jukebox; he would come to listen as if he were going to buy the record, and then the shopkeeper would say, hey, you have no intention of buying the record, get out.
Back in Israel at the same age I was saving up my money for the next Beatles record, but he was right here in Liverpool where it was all happening. 
Eleanor Rigby, she lived here, she died here, at the young age of 44, in the same house were she was born. We visited her grave...all the lonely people, were do they all come from?
Ringo's house, just down the alleyway, ordinary people going about their business, the barber shaves another customer. 
We walk along the church yards, the graveyard where McKenzie is buried, where John Lennon escaped religious classes to smoke in the graveyard and think about the people who were buried there. All the lonely people, where do they all come from?
The streets are filled with people, many are struggling musicians, standing with their guitars and playing Beatles songs, and dreaming their dreams, perhaps they too can rise up and become more than random lonely people.
Where do we all belong? Darning our socks in the night when no one is there, where do we all belong?
We are buried, along with our names, who will remember our lives, our hopes, our dreams, Eleanor Rigby...died along with her name, nobody came...Father Mckenzie...walking from the grave, was anyone saved?
Will anyone hear the words of the sermon that we write? Who are we writing for?
We walk along the old church yard, and wonder...names...dreams, two young boys meet, Paul tells John his guitar is out of tune, Paul tunes John's guitar, a legendary bond is formed. Down the road a young Jewish boy is fighting anti-Semites and being expelled from school, later on Liverpool would honor this Jewish boy who brought the Beatles to the world. Brian Samuel Epstein. He and his family prayed at Greenbank synagogue.
A homeless person asks for some change...all the lonely people, where do they all belong?
A boy comes to a Krav Maga class, he has been beaten for being different, a young woman comes to a Krav Maga class, she has been abused, all the lonely people, all the different people, where do they all come from? does anyone care, no one comes near, writing our songs in the night, will anyone hear?
All the lonely people where do they all belong?
A boy comes into a class, look at him, see the pain behind the smile, see the hurt, see the doubt, can he be saved? Can we save anyone?
All the lonely people
A young man in Norway takes his own life at the age of 22, a young man in Germany takes his own life at the age of 16, he is buried in the church, all the lonely people, can we see them? can we hear them? can we see their tears? alone in the night, wearing the face that they keep in the jar by the door, who is it for?
They walk the streets at night, hoping to find comfort in the crowd, smoke and sound sifting through the open air, all the lonely people where do they all come from...
John Lennon, misunderstood, leaning against a tombstone smoking and trying to avoid the eyes of the vicar, who was Eleanor Rigby? What did her life amount to?
In her death she became a symbol. Could she have imagined that her name would be uttered by millions world wide, that it would come to stand for and represent all those lonely, forgotten, people? The abused, the neglected, the forgotten, the lost; Eleanor Rigby becomes their spokesperson. 

Paul says her character is based on an old woman that he knew, but that he often walked with John through this church graveyard and saw her name, it made an imprint on his mind. Eleanor Rigby emerged, she came to life in his song, she came to speak, from the beyond, for all those forgotten souls...All the lonely souls, and the poet cries out, where do they all belong?
Open your eyes, in your class, in your school, you will find them, seeking some hope, some confidence, some empowerment, they have come looking for your guidance, perhaps this is where they belong. and perhaps young John is still leaning against a tomb stone in the St Peters church graveyard, smoking, and wondering....all the lonely people...
---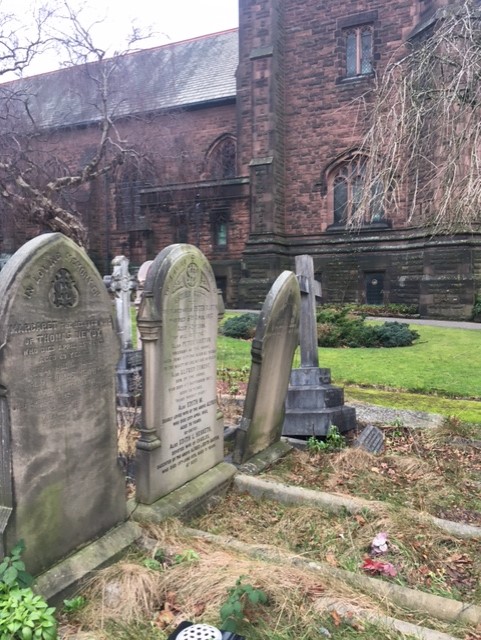 Graveyard, St Peter's Church, Eleanor Rigby RIP

---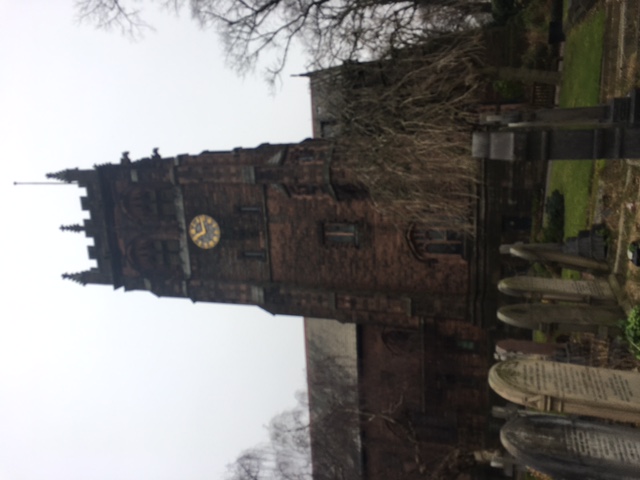 St Peter's Church, where John Lennon went for Sunday school. He met Paul McCartney across the street from here.

---
---
---