Urban Krav Maga
By Moshe Katz
CEO
Israeli Krav International
---
April 1, 2018, Herzlia, Israel
---
I am currently staying in a building with various layers, steps and alleyways. Each nook and cranny offers potential for defense but can also be a vulnerable position. One must be able to defend from a split level, a stairway, a narrow passage way. 
This looks nothing like a dojo, nothing like a traditional training hall and real self defense situations are nothing like the Karate Kid tournaments; this is urban warfare and we must be ready for it. 
We must accept the reality of a situation rather than imagine the reality to be a reflection of our training. We must train in Urban Warfare. We must train for confined spaces, stairs, parking lots and bathrooms. We must have tools for every situation. 
---
Most martial artists are not prepared at all for such a circumstance. We are. 
---
Life is full of surprises and not all of them come with a girl jumping out of a cake, some come with bad guys jumping out of cars with guns or knives. We need to be prepared. So while dressing up like Ninjas and jumping around making strange noises is really cool we must deal with the reality of Urban Life and Urban Warfare. 
We must train the way we live, no different. We must train for our reality, not that of foreign people centuries ago and not for the sports arena. 
---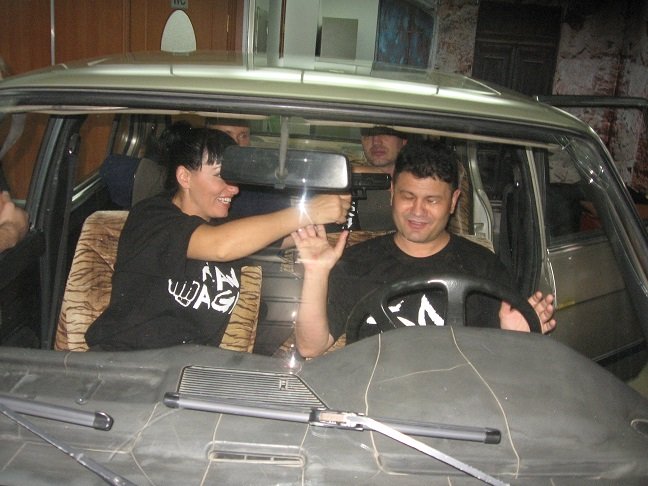 it is important to train in realistic settings
---
Krav Maga Shop
The largest selection of Krav Maga T shirts, Dri fit, long sleeve, short sleeve, sleeveless, women's cut, hoodies, shorts, IDF pants, mugs and more. 
Check it out
Urban Warfare T shirts from IKI
---
Begin Your Training Today
---
Why wait? Is someone coming to save you??
Tour and Train Israel Experience
Personal training  - If you are interested in personal Krav Maga training please contact us on the form below. We can send an instructor to you.
---
---