Krav Maga VIP Protection Course
---
Experience Israel in a unique way with the IKI Krav Maga Tour and Train program.

---
IKI Krav Maga and Caliber 3 Counter-Terrorism School combine to offer a VIP protection course.
The course will take place as part of our Tour and Train Israel experience program. We do not offer this course separately. In order to participate you must have completed the Tour and Train program.  
This VIP course is two days long and is part of an 11 day Tour and Train program.
Longer courses are available for those serious and willing to invest the time and effort. Contact us for details.

---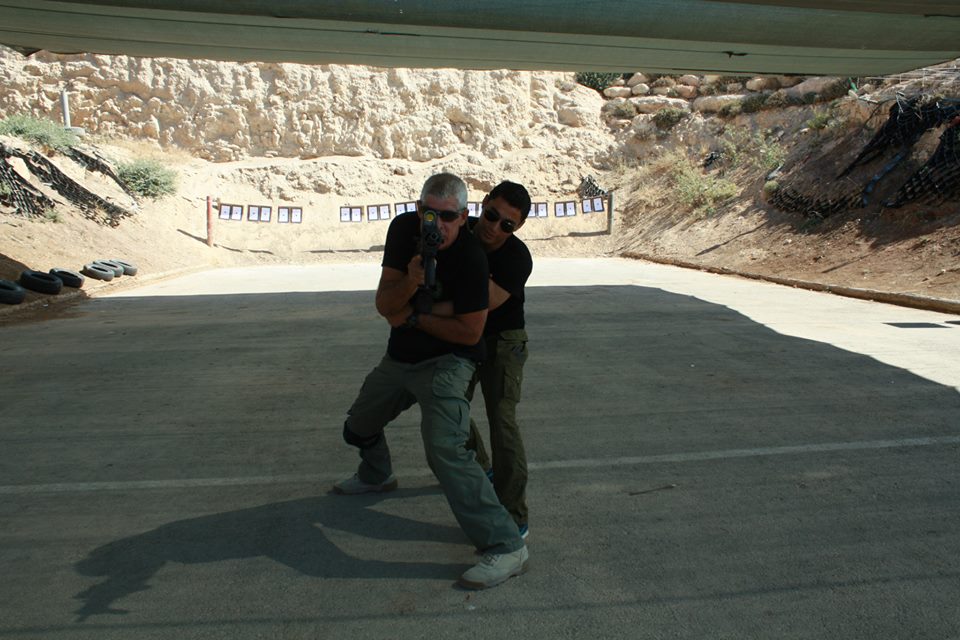 ---
VIP Protection expert Shai with Daniel Moscoso Pérez from Chile

---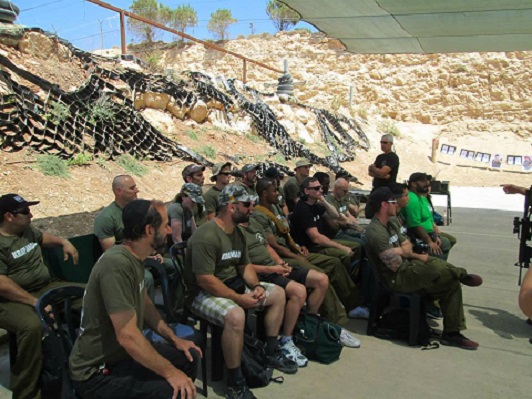 Tour and Train Israel Experience orientation at Caliber 3

---
Krav Maga
---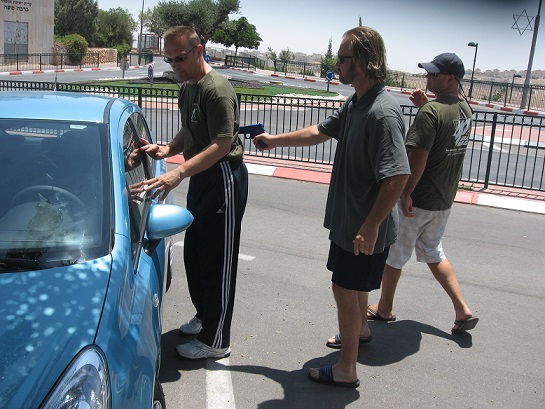 Srdjan, a leading security expert from Croatia, being "held up" in Krav Maga scenario training.

---
IKI Krav Maga offers cutting edge Krav Maga for today. This unique form of Krav Maga is still evolving. We are never content.

Krav Maga VIP Protection training includes
• Gun disarms: hand guns and rifles,

• Hostage situations,
• Knife threats,
• Defense in and around a car.
• Situational Awareness

• Profiling

• Learn to apply a few simple techniques for many different situations

---
VIP security training at Caliber 3

---
Our instructors at Caliber 3 are the world's leading experts. This is where top security teams from all over the come to take their skills and ability to a new level. All instructors are active in this field. (enough said).

---
Learn Skills, Change your Mindset

---
Senior functionaries are exposed to many life threatening risks. Our experience shows that professional training for the bodyguard together with operational experience is reflected in better protection for the V.I.P.
Caliber3 training provides V.I.P protection whose goals our to change the mindset and physical abilities of the bodyguard.

---
Training Goals V.I.P Security

• Acquiring practical operational tools in order to increase professional performances.
• Experience the Israeli unique training methods and operational logic.
• Improve individual security and combat skills.
• Change the mindset of the trainee.
• Sharpen his or her reflexes.

---
Basic and Advanced Shooting with Handgun.

•  Basic V.I.P/Executive Protection.
•  Suicide Bombers, knowing the enemy.
•  Guarding simulations, plan of action.
•  Suicide Bombers, knowing the enemy.

---
Combat Pistol Shooting
• Principles of the "Israeli point-shoot method".
• Instinctive & selective shooting.
• Shooting from cover.
• Multiple shooting positions.

---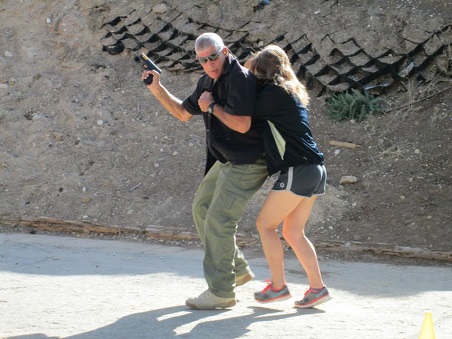 Shai, one of Israel's legends, trains how to protect a terrified girl.

---
V.I.P Protection Techniques

• Entry Technique.
• Cover work.
• Room Clearing.

---
Register For Tour and Train Israel Experience; IKI with Caliber 3

---
Register for VIP course, $50 deposit, non refundable

---
Pay for VIP Course $550

---
VIP Training photos

---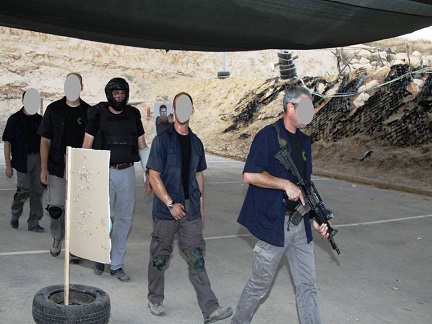 ---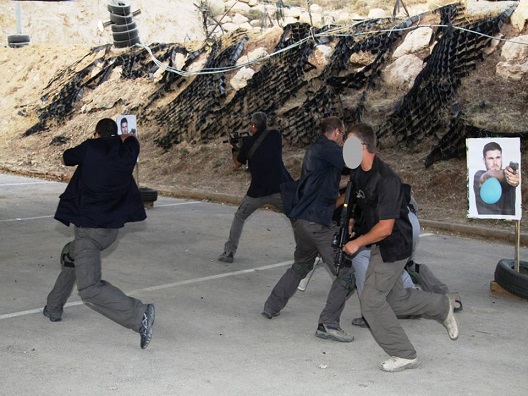 ---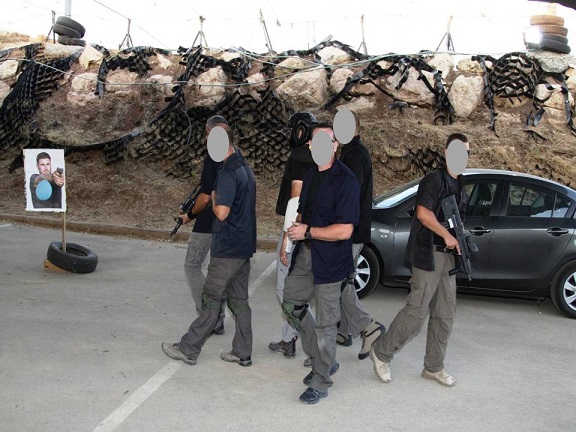 ---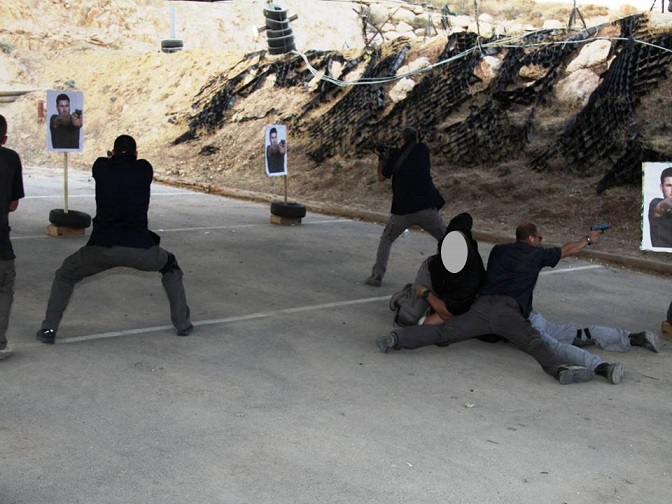 ---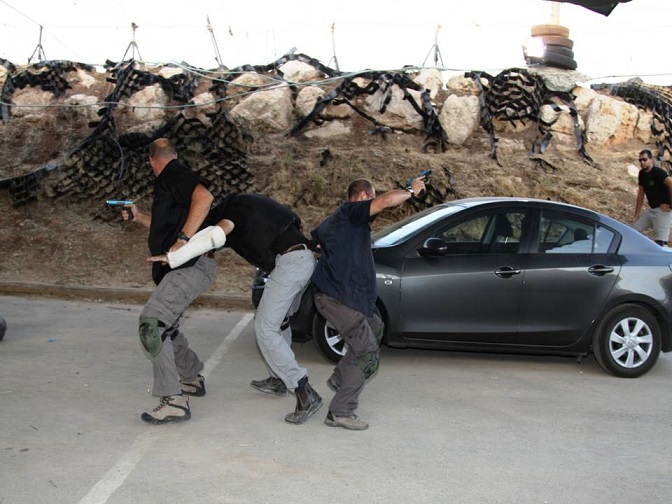 ---