When Darkness Comes
By Moshe Katz
CEO 
Israeli Krav international

---
March 18,2020, Israel
---
טוֹב לְהֹדוֹת לַיהוָה וּלְזַמֵּר לְשִׁמְךָ עֶלְיוֹן לְהַגִּיד בַּבֹּקֶר חַסְדֶּךָ וֶאֱמוּנָתְךָ בַּלֵּילוֹת (תהילים צב)
---
A song for the Sabbath day, It is good to give thanks to the Lord, to sing praise to your name, O Most High, to proclaim your grace in the morning and your faithfulness every night  (Psalms 92)

---
My friends we are going through difficult times, challenging times. Some have lost their jobs, others have lost their businesses. The market is down and those who depend upon this for their sustenance are facing trying times. Darkness has descended upon the earth. People of faith are groping for the hidden messages in this situation. The messages abound. In China the air has become fresher, in Venice swans and dolphins have returned to the canals as humans are in lockdown. As the Bible says...give the land its rest, give the land a Sabbatical. We have been warned and it is all spelled out clearly, in the book, written thousands of years ago. 
I still remember his face, Reb Shlomo as he was called, Rabbi Shlomo Carlebach of blessed memory. He was born in Berlin, Germany in 1925. He came to America in 1939. He sang, he taught, he told stories, he inspired several generations with his purity and his love.  In 1951 Carlebach finally began learning English. Previously he had conversed mainly in Yiddish. He only became fluent in English at the age of 26. Throughout his life he mixed English and Yiddish and developed his own unique style of speech which influenced his followers to this day. He would often greet others with a hug and a Hello Holy Brother.
I remember him. He told the following story....
The Psalms say...to recite in the morning Your (God's) grace, your loving kindness, and in the evening Your (God's) faith.  The Alexander Rebbe taught a lesson...
But first...who was the Alexander Rebbe?
The Alexander Rebbe was Grand Rabbi Yitzchak Menachem Mendel Dancyger (1880 - 1943, Poland), a brilliant man and one of the righteous of the generation. During the Holocaust he moved to the Warsaw Ghetto to assume leadership and to share the grief of the Jewish people. On the 23rd of the month of Elul in the year 5702 (1943 according the common date) he was deported to Treblinka death camp and murdered along with many other Jews. He experienced the darkness of this world, and he endured it. 
Rabbi Carlebach tells...Let me share with you some Torah from the Holy Alexander Rebbe...he said the Psalms does not say have faith at night, it says "Your faith" ...there is a verse that says...God of faith, it is God who has faith in the world, in us...at  night...when things are dark, God is giving me a test...how much He believes in me that I will fix it. ..when I see the world is falling apart...I will never make it. ..Behind everything... the world is still beautiful.  God made His covenant with Abraham because Abraham believed in the goodness of the world. When God wanted to destroy Sodom and Gomorrah, Abraham pleaded with God to save it. 
The message here is that at night, in the darkest of times, it is God's faith in us, in the world, and in our ability to fix the world, that truly keeps things going. When a child knows that an adult believes in him, he can accomplish anything. We all need someone to believe in us. The holy Alexander Rebbe, may God avenge his death,  taught us a new lesson, after more than 3,000 years he uncovered a new lesson from the Psalms; that it is Gods' faith in the beauty of the world, and in the ability of mankind to fix things, that will bring the ultimate redemption. 
While we are in this state of lockdown, home quarantine, isolation, let us use this time to reflect upon the many lessons from this challenging period. We will get through this. 
---
On Line Distance Training
---
While at home...we offer our On Line Distance program, as well as DVDs, Disc on key, (Flash drive, USB stick) and Vimeo,
Contact me for specials offers, If you can't make it to the dojo, the IKI main office will come to your home computer, cell phone, tablet etc. 
---
Join us in Israel in June!
---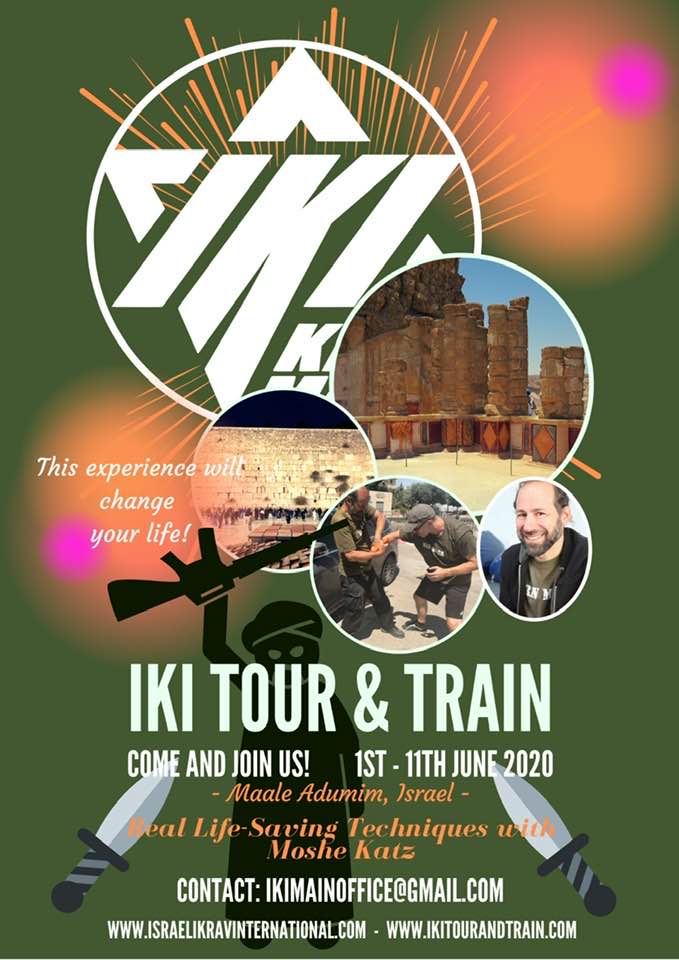 ---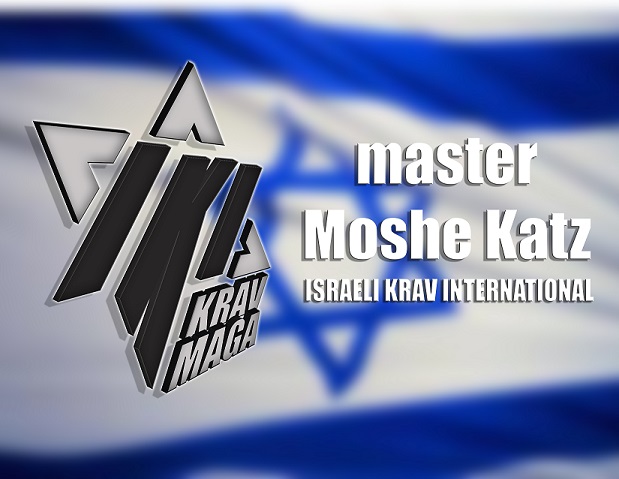 ---
---