Cannot Happen to Me


By Moshe Katz
CEO
Israeli Krav International
---
February 17, 2015
Hilton Hotel, Florida
---
Every day we read the newspapers, watch the news on TV and follow posts on Facebook and yet we seem to learn nothing.
We read about murders and hostage taking and knife attacks and shootings. We learn nothing.
We read about car accidents, disease, business scams, and still we learn nothing.
We repeat like a mantra: It cannot happen to me.
I too am guilty of this.
It happens to others but it could not happen to me.
I believed that car accidents only happen to others, but not to me, until I had my first head on collision and ended up in the hospital without being able to see.
I believed that no one close to me would ever die, until my father suddenly passed away.
I believed my e mail account would never be hacked, until it was hacked.
I believed my home would never be robbed, until it was.
I believed no one I knew would ever be raped, until it happened.
That is why our Krav Maga looks the way it does, because I believe that any one of us can face a gun or a knife or a crazy attacker.
It is better to believe.

We must prepare for reality.
---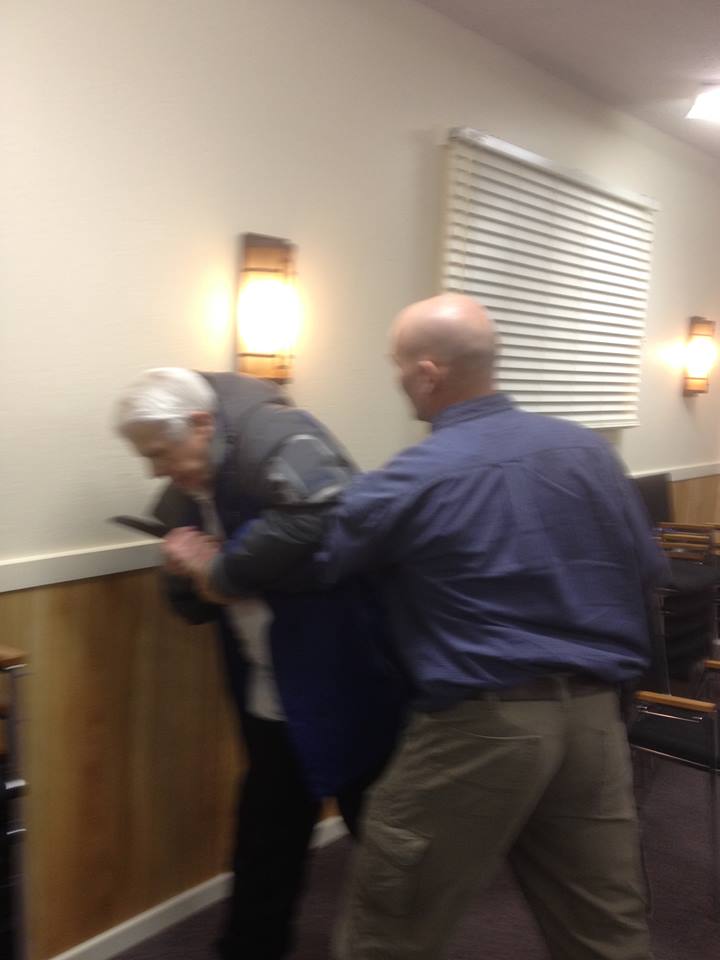 Reg in Traverse City, 87 years old and getting ready to do some traveling. He knows that anyone can be attacked, so he is making sure he is ready.
He attended my seminar hosted by IKI Instructor Colby Taylor.
---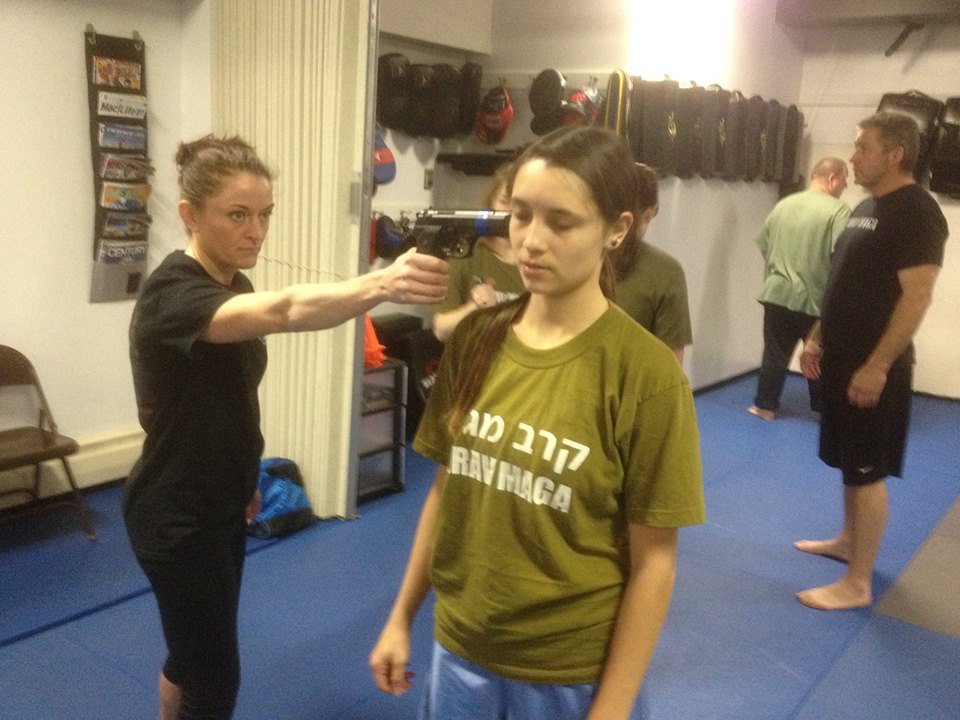 Naomi, 22 years old, engaged to be married, she understands the needs for self defense Krav Maga training. She trains with IKI Instructor Todd Bradley in Colorado and attended everyone one of my seminars.
---
Our Krav Maga looks the way it does because we are always believing. We drive carefully because we believe that car accidents are a real possibility. We take out medical insurance because disease and illness can happen to anyone. And we train realistically in Krav Maga because we know the reality of this world;  Violence is all around us.
Krav Maga is not only for "Fitness Fanatics" or " Martial Arts types", it is for everyone; tall and short, big and small, male and female, young and old.
We do not delude ourselves with the mantra, "It cannot happen to me". We know it is better to be prepared, well prepared.
Last night in San Destin Beach, Florida I watched as my students reenacted the Har Nof Synagogue Massacre, only here it ended differently. Here the only victims were the attackers themselves. Of course it is only scenario training but we are preparing. If everyone trained this way I truly believe we could substantially reduce the dangers facing us.
But first we must believe that this danger is real.
---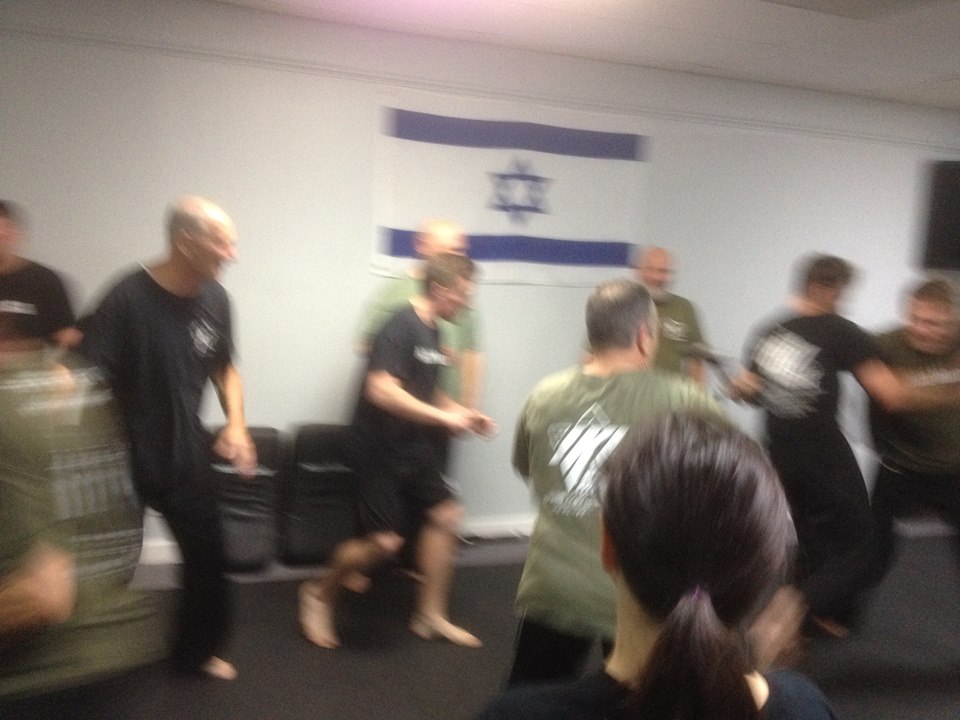 Reenacting the Har Nof Massacre; stressful, confusing, realistic.
---
Until we believe that danger is real we were never take this matter seriously and we will never be prepared.
Luck favors the prepared, start getting lucky. Start training in Krav Maga.
---
IKI Krav Maga Training
---
IKI Krav Maga instructors World Wide
---