it was too late


BY MOSHE KATZ 
CEO
ISRAELI KRAV INTERNATIONAL 
---
May 25, 2014, Maaleh Adumim, Israel

---
Last night I paid a Shiva visit. Shiva is Hebrew for seven. When a member of the community loses a loved one they sit for seven day in mourning, as mandated by Jewish tradition. They do not leave their home, they sit on low chairs or on the floor, they do not attend the synagogue, they mourn. 
During these seven days, the Shiva, friends and family visit them. We comfort the mourners, we listen to the family stories. Time stands still!
Perhaps yesterday we had not had time to listen to an old lady's story, but today we do. Time stands till. Everything else can wait. Everything else pales in the shadow of death, the end of life for one and the painful continuation for another.
We make time for that which were were too busy for yesterday.
Suddenly nothing else is more urgent than visiting our friends, sitting and listening, simply looking at each other, sharing the pain and the joy; the pain of having lost a dear one, and the joy of having know them.  
---
But as much as we comfort the mourner, we learn. We gain from their experience and from the perspective of death and the finite nature of all living things. As it is written there is "A meeting place for all living things." (the cemetery)
Eventually we shall all meet there. 
So yesterday I visited a woman whose sister jut passed away in Sydney, Australia. The departed sister was younger than her sister in Israel. She died of cancer. Three weeks ago no one even knew.
I learned about her life, her family, that she was survived by two children, that one was married with children, and the other still single.
I learned that she was a school teacher. I learned of her hobbies.
I learned that it was the type of cancer that was easy to cure, however she did not know she had it. By the time they found out... "It was to late to save her."   
Had they caught it in time, I was told, they could have easily saved her. The phrase I kept hearing was, "It was too late to save her." 
---
How did these Jews end up in Australia? I was told that the leader of this branch of the family saw the writing on the wall and in 1930 decided to leave Krakow, Poland and emigrate to far off Australia, far away from all the trouble. 
The rest of the family? Well, they wanted to join the branch of the family in Australia but by the time they made the decision...yes, "It was too late to save them."
I thought about that.  With the cancer of the body, and the cancer of the European soul, the same phrase was used..."It was too late to save them.."
I thought about it. In both cases, I as told, had they acted soon enough they could have save the patient, or the family, had they acted soon enough. But they did not act soon enough. They did not see it coming, and ...they perished. In one case a not so old woman, and in another case entire families, nee nearly an entire nation.
The Jews of Hungary could also have been saved, but they did not act soon enough. And when they finally did...yes, "It was too late to save them." 
---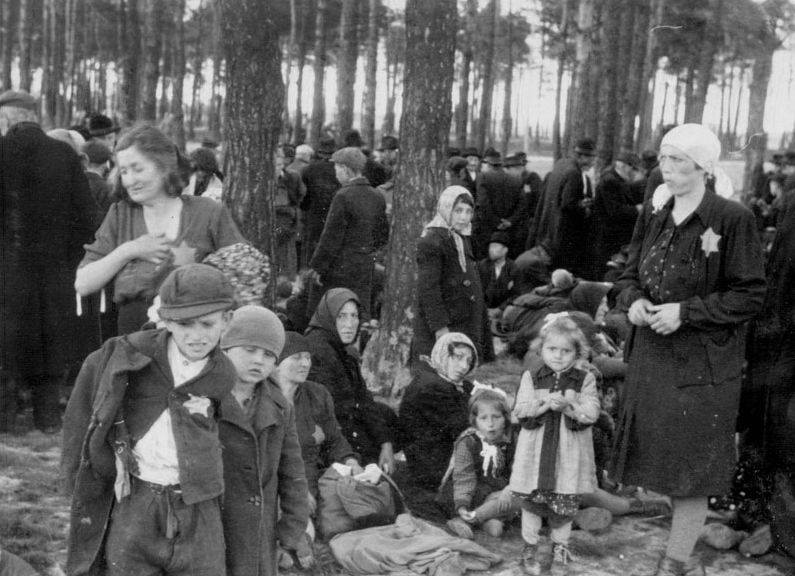 ---
Hungarian Jews, ..."It was too late to save them".

---
I sat there with the bereaved mourners and I thought about my own life, an my work. My message to you all is, Act now before it is too late. Do not wait until a loved one is hurt, until a daughter is God-forbid, raped, until an elderly parent is beaten and robbed, until...
Please do not wait until then. Please do not put yourself in the situation where some time from now, you will be the mourner saying..."We could have saved her, we could have give her Krav Maga lessons, but by the time we thought of it... it was too late to save her. "
---
Train with us in Israel
---
Tour and Train is approaching, who is coming? Who will be participating?
Some older people who were victims of violent crimes and have vowed not to be caught unprepared again.
A young woman just out of high school whose father is paying for her to learn how to defend herself the Israeli way.
A retired US Navy pilot who wants to protect himself as he gets older.
A single mother who wants to protect her young child and herself.
Krav Maga instructors from around the world looking to upgrade their already impressive skills.
What about you?
Will you wait until it is "too late"?
For more information
---
Tour and Train Experience June 2013: USA, Israel, Puerto Rico, Chile, United Kingdom, China, Norway, Germany, Romania, Australia, Croatia, Zimbabwe, Venezuela, Ethiopia...

---
Start Your REAL Training TODAY

Or is someone coming to save you?
IKI Krav Maga on line distance training - Leading to ranks and certification.
Tour and Train Israel Experience
Personal Training - If you are interested in personal Krav Maga training please contact us on the form below. 
---