IKI Krav maga instructors - Australia
---
Pat Honan, Alice Springs, Northern Territory 
---
Assistant Instructor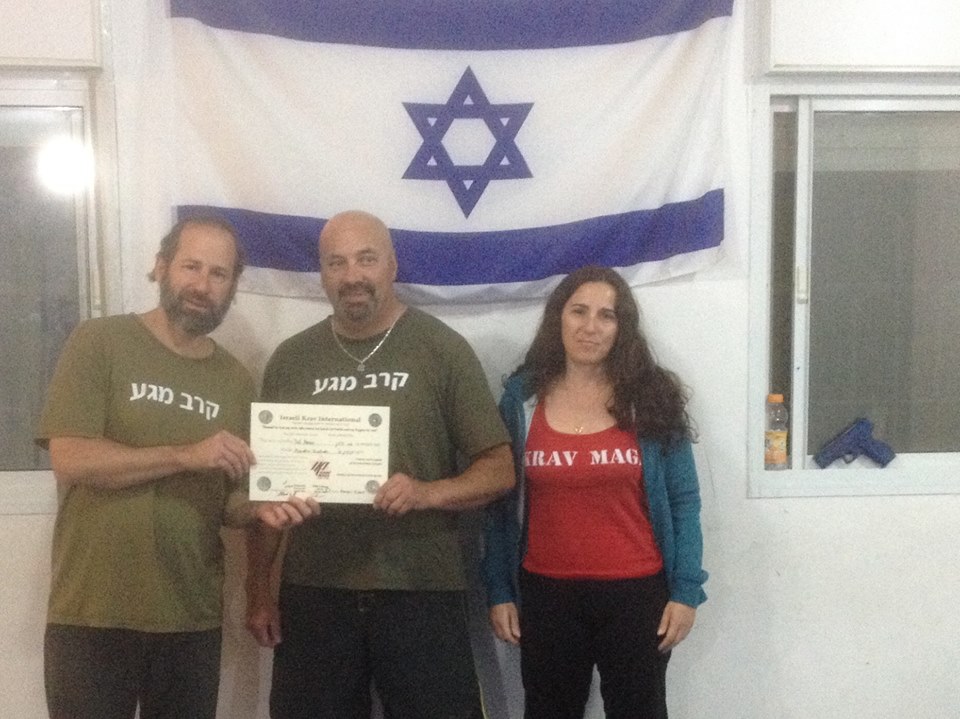 Pat Honan, Head instructor of Krav Australia teaches Israeli Krav International Krav Maga, based in Israel.    Pat traveled three times to Israel for intensive training with Moshe Katz CEO and Founder of IKI.
Pat Says: 
I own and operate a security company based in Alice Springs, Northern Territory, Australia. I have owned this company for 12 years and have built up an amazing team of dedicated men  committed to their job of public security. We deal with dangerous situations every day, and due to the necessity of our locational needs we mostly deal in crowd control, anti- social behavior, asset protection of our clients and event management. 
We also have a successful dog unit who are an integral part of our team, we employ our loyal dogs for most of these situations. I am very proud of my dogs who have selflessly endangered their lives daily. 
I have been involved in martial arts since I was 11 years old, and have spent my years since then committed to the safety and security of the public. I worked for many years in high risk security jobs, both off shore and at sea. 
---
Chris Blackborough-Pownal, Perth

Assistant Instructor, Brown belt

---
---
Alan Blackney, Scarborough, Western Australia
IKI Krav Maga Associate Instructor.
Alan is one of our most veteran and experienced instructors. He has traveled to Israel many times to train with us directly and participated in many Tour and Train sessions. He has also hosted the IKI head instructor in Australia for seminars.

His kind and gentle demeanor and deep knowledge of Krav Maga make him an outstanding instructor. 
---
Wayne Ardley, Maddingley, Victoria
---
Assistant Instructor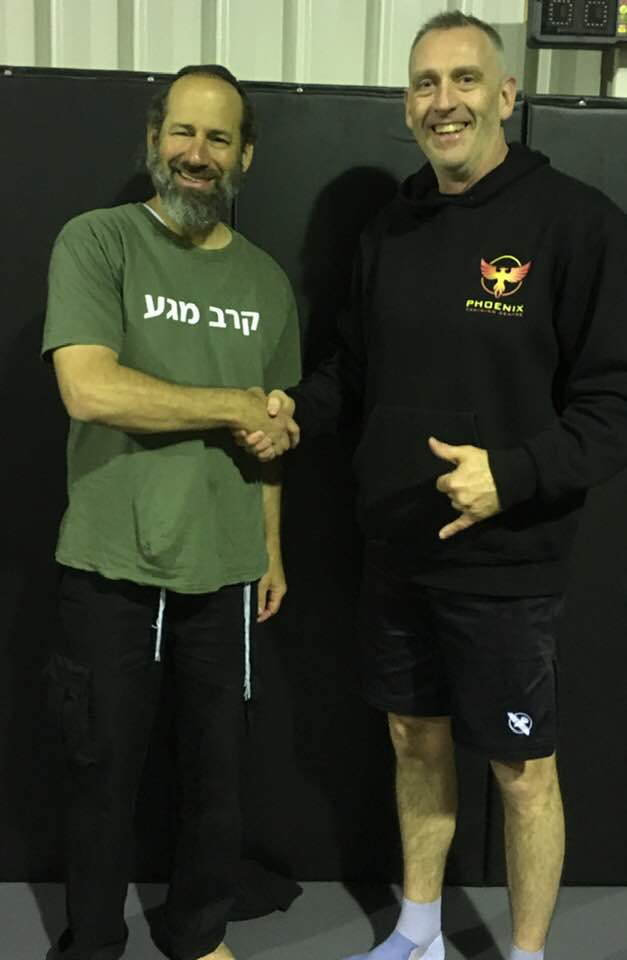 ---
Tu Katu, Northern Territory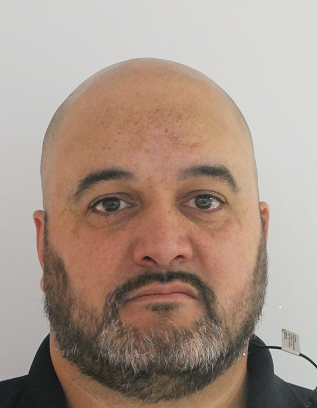 I started learning Martial Arts when I was 21. I was doing security at pubs/clubs in New Zealand when a bloke asked me if I could fight. He gave me his business card and invited me to attend his Vale Tudo gym where he showed me some techniques which sort of kick started me into learning. Four years later I was doing security in Surfers Paradise in Queensland Australia where I started learning BJJ and Combat Ishin Ryu through my boss then competed in the following year as a white belt in the open heavyweight section of the Mas Oyama World Cup for Kyokoshin Karate 2006. I was competing against Black Belts and came 3rd. In 2010 I had a Professional Cagefight and won via 2nd round submission and trained with some of the best MMA fighters in Australia at the time at 5 Rings Dojo. 2012 I moved to Alice Springs, Northern Territory in Australia and in 2013 & 2014 I had amateur MMA fights in Alice Springs fighting for Progressive Fight Centre under Patrick Honan where I won one fight and lost one. Not long after that I was working for Patrick Honan running security for multiple pubs/clubs for his company and learning IKI Krav Maga. Alcohol and drugs were bad everywhere so I convinced myself that I needed to up my game and learn more Martial Arts if I was to keep doing security. I eventually left security and became a Police Officer. Along the journey I learnt a lot of other styles. I was never graded in Combat Ishin Ryu after 3 years and gained my Blue Belt in BJJ but was never in it for the belts, just for MMA. I enjoy Krav Maga and find it addictive. I've been instructing for the past year teaching women's self defence classes. 
---
Peter Lucas, Alice Springs
Apprentice Instructor, IKI Black belt first dan
---
Amanda Saliba, Victoria  
Apprentice Instructor
Hi, I'm Amanda Saliba, and I am the owner of Phoenix Training Centre in Bacchus Marsh, Victoria. I am a fitness and martial art instructor and a qualified Primal Health Coach, certified under Mark Sisson. 
My martial arts and quest for health and fitness began over 2 decades ago when I began practicing Muay Thai. I then transitioned into Crazy Monkey defence system, which led me to find my true passion for Brazilian Jiu Jitsu (BJJ) thanks to my long-time coach, Professor Wayne Ardley.
In 2016, I was the national champion in my category and received my belt blue in BJJ. In July of 2019, I received my purple belt in BJJ.
In 2019 I had the pleasure of meeting Mr Moshe Katz, at a seminar he presented at Phoenix Training Centre about Krav Maga, which is a military style of self-defence and fighting. Since then, I have been practising Krav Maga and in October of 2020 I became a Krav Maga apprentice instructor.
I've had the privilege to travel around the world to train with and learn from some of the best Brazilian Jiu Jitsu coaches and bring those lessons back to Phoenix Training Centre and its students. 
My mission is to be able to share the gift of self defence, health and well-being. Giving yourself the best nutrition possible, and knowing that you have the skills to protect yourself and your loved ones is priceless. My training and philosophy is wholly aimed at ultimately allowing our students to become the best version of themselves.

---
Lou Iggleden, Northern Territory 
Apprentice Instructor
---
Derek Hobbs
Apprentice instructor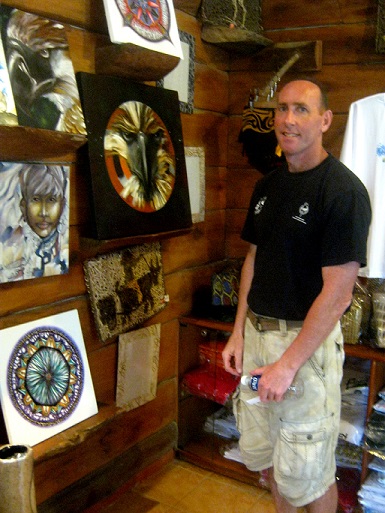 Gidday, my name is Derek. A former Army Reserve soldier and Athlete.
         I am happy to be a part of the Krav Maga community. A simple, yet effective fighting system, proven in combat.
         Due to my extensive travel and stay in USA, I was never deployed . However, it is reassuring to have
          Good Training in your background, or Life just in case you ever need it. I have been very fortunate to train and mix with both US and Australian Special Forces Personnel. I look forward to imparting my knowledge and Life Experience with you.
---
Frank Tunney
---
---
---