They Came to Learn


Tour and Train June 2013
By Moshe Katz

---
It has been just a few days since Tour and Train June 2013 went home. Time for a bit of rest, making more T shirts and evaluating the program; what went perfect, where can we improve, how can we make it even better.  
The energy was amazing, dare I say this was the best group ever and that is saying a lot as we have had amazing groups before. With few exceptions our Tour and Train program has been "over the top" every time, and it keeps getting better.  
The success is due not only to my work and that of my staff, (huge thank you to Esther, and to our many wonderful hosts; the families, the workers at the Mall, Shlomi at Bon Pat) and success has many partners, but to a large extent to the spirit and energy that the participants bring with them.
The camaraderie and friendships formed were heart warming, but it was more that that; this was a group that came with a purpose, many purposes and goals, and apparently they achieved them.
---
Next Tour and Train sessions: November 2013, June 2014
Register for Tour and Train. Reserve your spot.

---
13 nations represented! USA, UK, Puerto Rico, (part of USA), Australian, Zimbabwe, China, South Africa, Israel, Romania, Chile, Venezuela, Germany, Austria, Norway.

---
Each and every member of the group contributed something unique.
Each and every member of the group contributed something unique. From beginners to advanced, everyone had something to offer.
Berndt from Austria is an airline pilot, as such with his familiarity with planes he was able to judge our airline techniques. His questions and comments were most helpful.

Aharon from Jerusalem works security for El Al in Europe. He also served for many years with Israeli elite combat units and commanded the unit himself. His security training and experience added to our knowledge  and validated our IKI techniques for handling airport and hostage situations.  
Beate, from Germany, as a beginner, and a woman, was able to judge and evaluate our techniques in terms of her needs. Too many styles of Krav Maga have techniques that are only applicable for strong, athletic, well trained Rambo types. Our Krav Maga is for Everyone!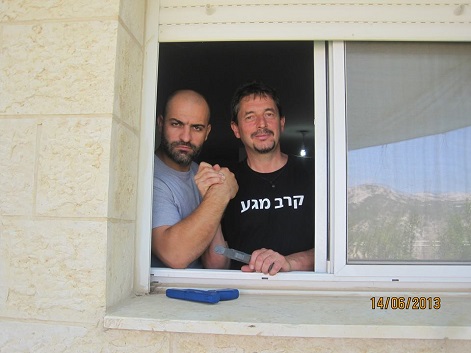 Iulian and Berndt, friendship, training, camaraderie.

---
Channel, a veteran of the US Marines, had trained for years in other styles of Krav Maga and was able to appreciate the simplicity and directness of IKI techniques.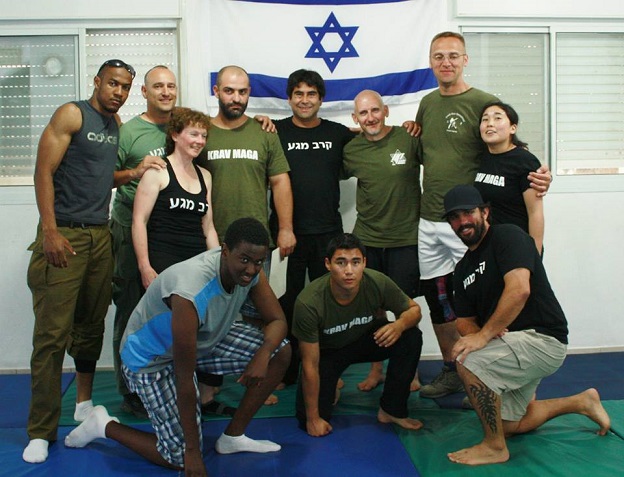 Kuda, Frank, Beate, Iulian, Ramon, Tony, Srdjan, Yuriko,
Adam, Daniel, Channel.
---
Petur from Germany challenged us with many probing questions. He prepared for the trip by training for several months with a Krav Maga club in Germany and arrived in Israel with many questions. With a sharp mind he was able to see the uniqueness of the IKI system; more simple and more direct that what he had experienced before.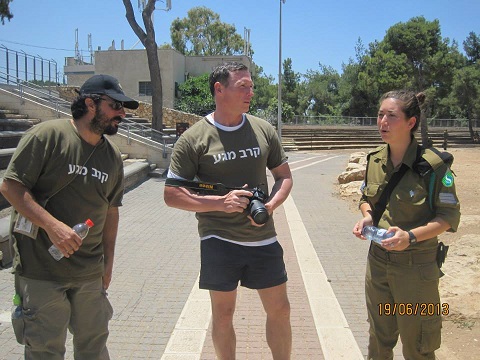 Channel, Petur, at Ammunition Hill chatting with Israeli soldier.

---
Adam is in the US Air force academy. As an active member of the armed forces his perspective is of value.
Tom from the United Kingdom and Kuda from Zimbabwe are veteran practitioners of Chinese Kung Fu. Tom is here for his second tour.
Kuda, who has trained extensively in China, clearly saw how the principles of traditional Kung Fu were applied in a practical way in IKI Krav Maga. He felt our flow was in sync with Kung Fu principals.
---
Nikolai and Olav from Norway were totally amazing. When I came to check them out and offer corrections, I found that my work had already been done; as beginners with no previous baggage they picked up the techniques with incredible ease.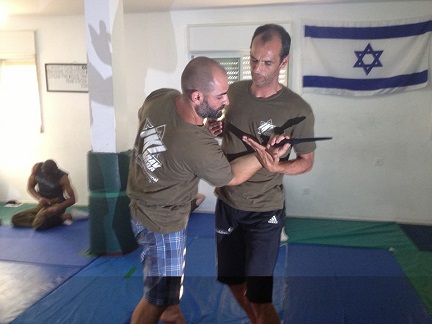 Iulian (Romania) and Olav (Norway)

---
Iulian came from Romania where is a member of a special police unit that is best we don't talk about. Having dealt with life and death situations he was able to offer many insights. His appreciation of IKI has led him to try and arrange for an IKI group to train his forces back home.
---
Jorge spent 12 years with US special forces in some of the most challenging parts of the world, today in lives in Puerto Rico in a neighborhood where you better know how to handle yourself.  His experience led us to many new techniques. He was the perfect attacker as he showed us methods used by criminals and gangs back home. Some of the gun and knife defense techniques being taught by IKI schools all over the world come directly from situations that Jorge presented.  
Srdjan , here for his 4th Tour and Train, is in charge of a major security group in Afghanistan. His experience led us to question of dealing with multiple armed attackers. This led to a lively debate among our well informed and experienced participants as to how to deal with such a situation. Everyone's input was very valuable.  
Pepe from China heads a major security outfit, his knowledge of life in China, culture and crime, added much to our training.  
Tony from Liverpool is a veteran self defense instructor who trained with the legendary Geoff Thompson of the UK. His experience and insight added greatly to our training.  
Frank, now living in the USA, served with the elite Navy units of Venezuela. His experience too added to our knowledge and training.
Our Chilean group; Yuriko, Ramon, Mauricio and Daniel; 4 instructors who together operate two important schools in Chile. I first met Yuriko and Ramon in Argentina. I was invited by IKI Instructor Jose Nacul, my first seminar ever in South America. Yuriko and Ramon took a 14 hour bus ride from Chile and participated in the seminar. At that point they joined IKI and adopted our way of training. Now they are certified instructors. Jose himself was here for Tour and Train a few years back. He teaches a successful Krav Maga and knife fighting program in Tucuman, Argentina.
Greg is a professional nurse in the USA where he must deal with the erratic and totally unexpected attacks of less than sane patients. He found IKI Krav Maga to be a valid solutions to his problems and now he is an Apprentice instructor of our system.  
Thomas is a member of the Australian army and working here with the UN. His experience and knowledge and insight added to our training.  
During parts of our training and touring we were joined by members of our local "Ladies Krav" group. As women and mothers living in Israel they had their specific concerns and added to our experience.  
On our website I make our goals clear: we welcome anyone who is genuinely interested in learning a newer and more evolved form of Krav Maga. If you want to learn something you new – we welcome you. But if all you want is "affiliation and logo", we have nothing to offer you. I will never sell our logo.   This group, representing some of most accomplished martial artists and law enforcement professionals in the world, came to learn. They were humble and eager to learn. Questions were asked in the most respectful way. Each participants' knowledge added to our collective knowledge. 

---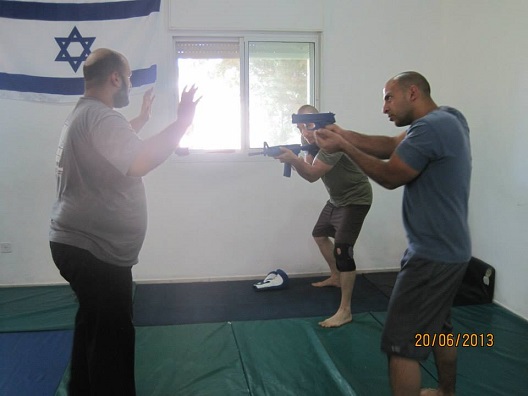 Jorge, dealing with multiple armed attackers; scenario training.

---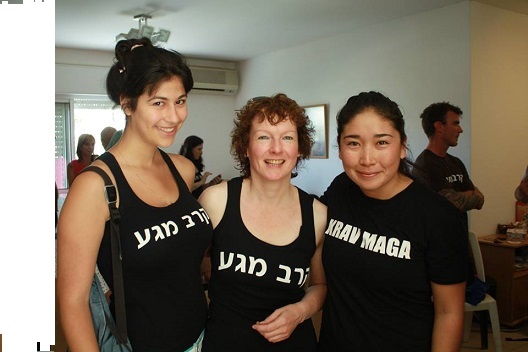 Bati, (South Africa and currently a Hebrew University student) Beate (Germany) and Yuriko (Chile).

---
Moshe with Tom Barker from the UK, here for his second Tour and Train.

---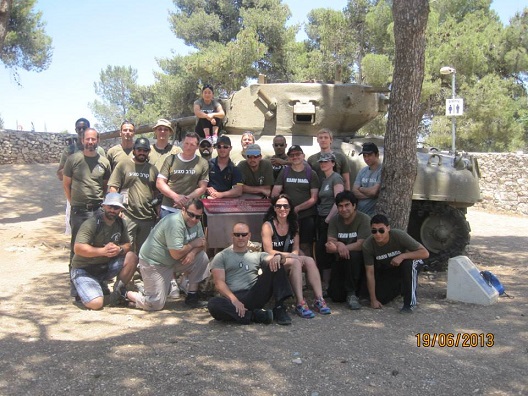 ---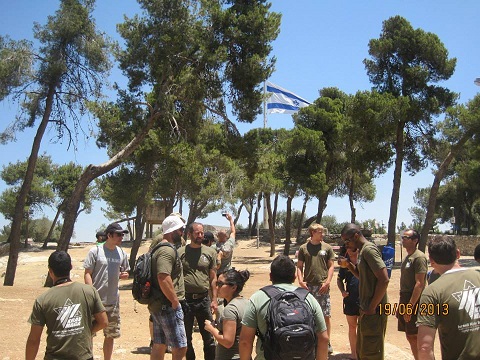 Touring Ammunition Hill, site of the one of key battles for Jerusalem in 1967.

---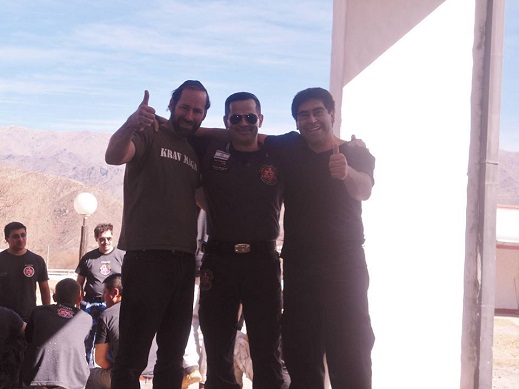 With Jose and Ramon back in Tucuman, Argentina. Ramon and Yuriko first came spent 14 hours on a bus to come to train with me in Argentina and then more than 20 hours on a plane to come and train in Israel.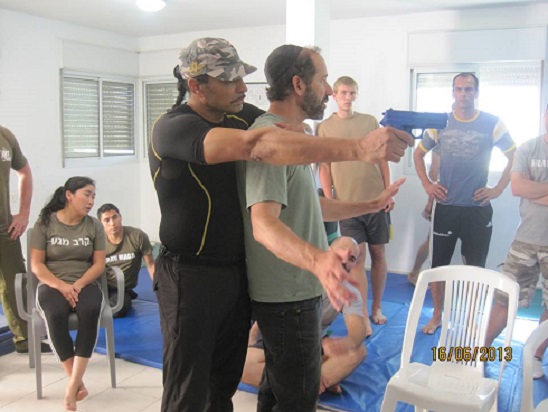 Pepe, playing the hostage taker.

---
Hostage and Airports

Planes, Airports and Hostage situations: We are proud to have trained pilots, airport security, and flight attendants in many countries. Having grown up keenly aware of terrorism and in particular as it relates to hijackings and airports (see my book below, must reading) I have devoted a great deal of time to this issue. Having Aaron here greatly helped me in this department.

---
Kuda, Counter Terror training.

---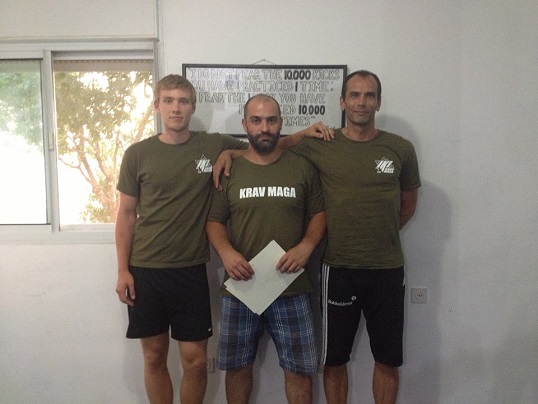 Nikolai (Norway), Iulian (Romania), Olav (Norway)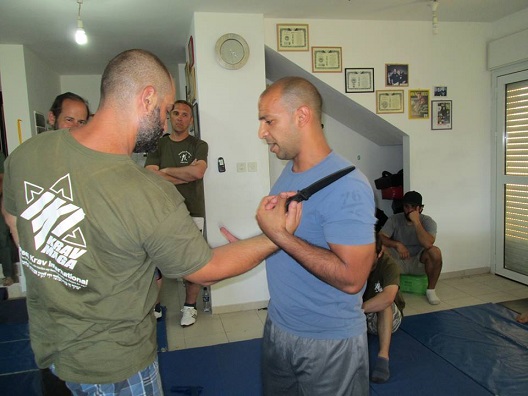 Aharon, (Jerusalem, Vienna)

---
---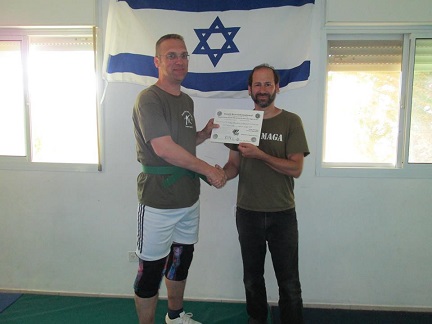 Srdjan from Croatia being awarded Green belt rank in IKI Krav Maga.

---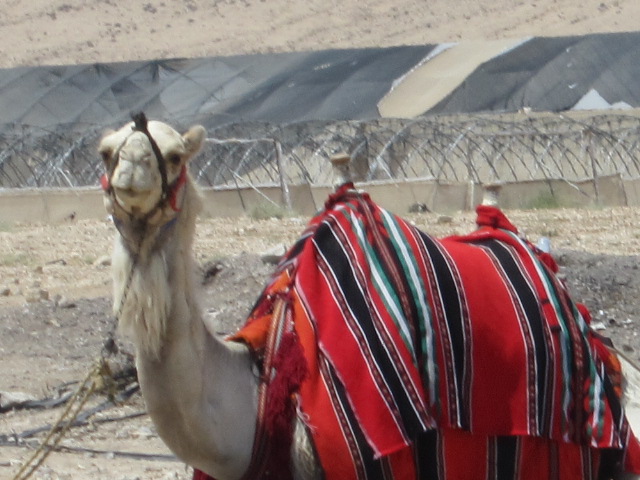 ---
Some things never change, lets keep it that way. Camel in the Judean desert.

---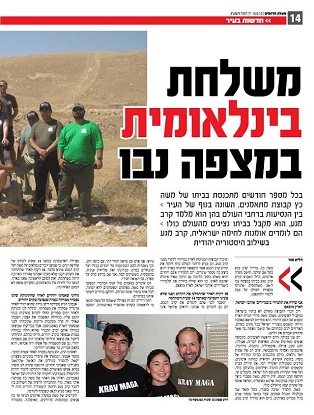 "International  Delegation in Mitzpe Nevo", We made the front page and the center of the Maaleh Adumim newspaper.

---
Israel A Nation of Warriors
e book by Moshe Katz

---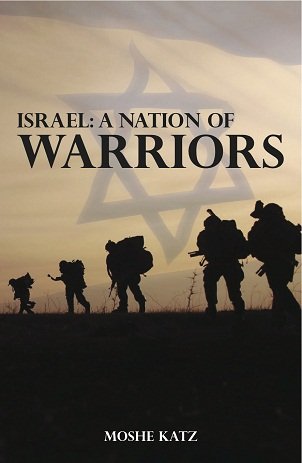 To prepare for their Tour and Train experience many participants first read "Israel a Nation of Warriors", the forgotten story of a fighting nation.

250 pages, that and much more....
$9.99 on Kindle
Israel, A Nation of Warriors on Kindle
Also available in PDF format