No Man Shall See My Face


By Moshe Katz




CEO Israeli Krav International




Saturday night, April 19, 2014, Maaleh Adumim

---
"And He said: You shall not be able to see my face, for no man shall see me and live". (Shmoth, Exodus)
This morning we read these words in the synagogue. Powerful words, every time I read these a shiver goes down my spine. God is speaking to Moshe, and to all of us throughout the generations, there is a great deal I can show you, but know this, there is a great deal that will always be hidden.
Power words, no man shall me and live!
Know this Man, your abilities will always be limited, you will live your life without ever attaining full certainly.
Truth will not be fully know in this life. For no man shall see me and live.
Billy Joel sang about "Children of Thalidomide". That was a drug that was supposed to solve the problem of "morning sickness" for expecting mothers. What the scientists did not know is that it would cause severe birth defects and lead to the horrible death of more than 10,000 children. We are always suffering from unexpected side effects. We never have complete certainty about the medication we take.

But yet science said it was good.
Incomplete information.
Today the doctors tell us one thing and tomorrow we find out it can kill us.
We are told no meat, but then, you need a high protein diet, no, vegan, no, low fat, no fat, some fat, caveman diet, no carbs, lots of carbs. What we have here is incomplete knowledge. What we "Know" to be true today we find out to false tomorrow.
No man shall see me and live, together with what was written earlier, "You shall see my back but you shall not see my front" means you shall see in this lifetime only incomplete information. In this world you are not privileged to ever have absolute certainly.

This is the basis of our style of self defense; IKI Krav Maga.
Many styles I had previously studied worked off the premise that we would have some idea of the nature of the attack. In some schools in fact we could only fight other members of our style. We could not even compete against other styles. Rules were defined and we knew what to expect.
Through many years of training I came to realize that we do not know what to expect. A man can pick up a knife and we think we know how he will attack but really we cannot. A man lifts up a stick and we expect a certain angle but in fact it can come from a different angle.
We design our defense in a simple way where one easy defense can block most attacks and take the brunt of the blow. With our style we do not need complete knowledge, as that is not possible in a real life situation.
Our techniques and strategies begin with the truth that we can never be entirely sure of the nature of the attack, therefore precisely coordinated defenses are out of the question. They will look great in demonstrations but will fail miserably in real life.
We use easy defenses that can be effective against multiple types of attacks and they work even when we have incomplete knowledge. Such is truth.

---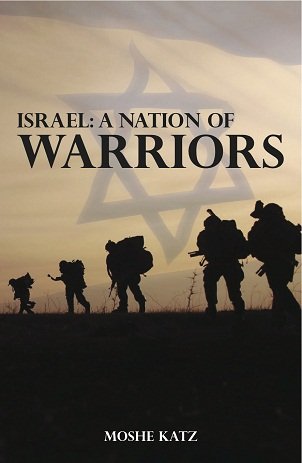 The connection between the Bible and Krav Maga. The only book that deals with Biblical fighting and the Biblical Hebrew roots of Krav Maga.
$9.99 on Kindle
Israel, A Nation of Warriors on Kindle
---
PDF version

---