el al krav maga israel
BY MOSHE KATZ 
CEO
ISRAELI KRAV INTERNATIONAL

---
April 18, 2013

---
El Al, Krav Maga, and Terrorism
El Al is Israel's national airline. It was founded in 1948, just after the birth of the State of Israel, and has served the Israeli and Jewish population, and our guests, with honor since that day.
El Al's pilots are combat veterans, its staff are military veterans, its attitude is totally Israel; there is no airline in the world like it. El Al is unique.  
My personal relationship with El Al began in my childhood. My dad's dear friend Hy Sanderson, worked for El Al security. (He is the father of the legendary singer/songwriter/guitar player Danny Sanderson). For years we kept  Hy Sanderson's business card in our wallets. "If there is any problem" my dad would say, "take out this care and ask for Mr. Sanderson, he will take care of everything." 
El Al is ranked by IATA as one of the world's three most efficient air carriers. 
Warning and Disclaimer: This is going to sound like an open advertisement for El Al, but I am not an employee, only a customer.  
---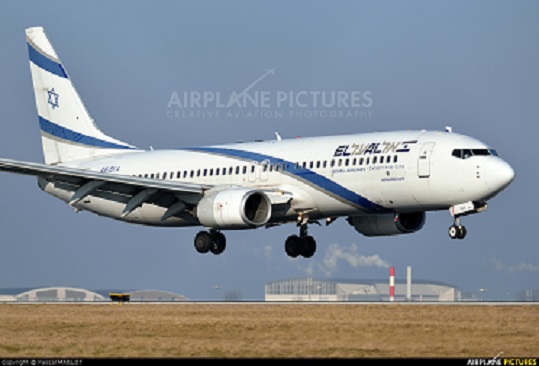 El Al taking off, safe and secure.

---
I am not, never have been, and probably never will be, an employee, stockholder or investor in El Al. I am simply a passenger and a proud Silver member (update: now Gold) of the the El Al Frequent Flyer Matmid program. 
Recently I turned down a a trip (seminar). I admit it was a tempting offer; an "all expense paid trip to Nepal". All I had to do was say "Yes". 
I was invited to teach a Krav Maga seminar in Nepal. As is my practice, I contacted my friendly and trustworthy agent at El Al. The flight to Nepal involved an overnight stopover in Bangkok, both going and coming back home. In addition, it was apparently more expensive than the competition. I did not know that it was more expensive than the competition because, honestly, I do not check and I do not care. For me there is no competition.
My hosts suggested a less expensive and more direct flight with Air Kuwait. I wrote them back: "Are you kidding me? Do you realize that you are writing to a Jewish man living in Israel! A Krav Maga instructor! Do you not realize that we are in a state of war with most of the Arab world and that Israeli Jews are open targets for them world war?"  
Without an apology they suggested Air Jordan (not the basketball shoes named for the great American basketball player Michael Jordan). Again I was amazed. Although we are not officially at war with our Arab neighbor Jordan I would have to have my head examined if I chose to fly with an Arab airline. For what? To save a few dollars? I value my life more than a few dollars. 
Read my book, "Israel, A Nation of Warriors"(available on Amazon in paperback or Kindle) in which I tell the story of El Al, why its security is the BEST in the world and why I always choose El Al it it is a destination that El Al flies to. (and if not, I consult with El Al about whom to fly with).
The deal with Nepal fell through. I did not go. Such is life. 
As a Krav Maga instructor I am always observing the behavior at airports. In Israel I am constantly amazed at what they pick up on; the tiniest hint of "irregular" behavior and you are noticed by security. In other countries I could sneak in a baby elephant and no one would notice.
---
El Al in the early days, serving Israel with pride and loyalty. I am proud to support my national airline.

---
El Al advertises in Hebrew "Hachi babayit ba olam", which means roughly "the most at home in the world", meaning whenever you are with El Al you are at "Home". In English the slogan is "El Al is Israel".  

---
This is true, and whenever I hear this I say to myself, "Amen, yes, it is true. These are not empty words."
As soon as I reach the El Al counter in Rome, in Milan, in Frankfurt, in Vienna, I am "at home" and I know that I am safe and secure. A sigh of relief comes over me that I cannot describe. I am at home with my people. We are together now. 
When I was in Ukraine, and Europe was hit with volcanic ash, many passengers from other airlines were stranded for days. Not I. El Al arranged for me to be out of there the next morning.
When I was in Amsterdam and there was a problem with contaminated petrol, El Al put me, and all my fellow passengers, in a five-star hotel, dinner and drinks included, and had us out the next morning, relaxed and happy. 
When my connecting flight from Norway to Zurich was delayed due to snow storms, I was greeted at the gate upon arrival in Zurich by a man in a suite who said, "Mr. Katz, allow me to guide you to your hotel". I stayed overnight in a hotel I never could have afforded. I was treated like a prince.   
El Al is committed to taking care of us and getting us home safely, something in our national psyche or history. In the Israeli army we are taught, "We do not leave a soldier in the field", alive or dead, no one is left behind. With El Al it is the same, no one is left behind, El Al will make sure you get home, it is personal. El Al - the most at home in the world. Yes, it is true. El Al takes care of you like no one else, and El Al is Israel.   
What does that mean?
Well, pretty much that you will be treated the same as at home. They might forget your humus, your headset might not work, you might be seated next to an ultra-Orthodox family where the father is up all night studying the Talmud, while his wife is trying to calm down five children including an infant. But it means that, by God, you will be safe!
In terms of safety and in terms of security, there is no one like El Al. And certainly, as an Israeli and as a Jew, I always feel a sigh of relief when I see the El Al staff.   
Allow me to add: We are all products of our history and our personal history. Again, read my book. When I was a young child, my relatives chose not to fly El Al, they chose TWA. When my dad, of blessed memory, was sitting in the barbershop and heard the news that the Arabs had hijacked the plane, he jumped up and cut his ear on the barber's scissor. My aunt, uncle and cousin were taken hostage. It was an ordeal that would change their lives, our lives and the lives of every sensible person on this planet. It was the beginning of international terrorism. A curse that stills plagues the world.
When I was a child, in 1972, at the Lod Airport, Israel, men arrive on an Air France flight from Rome. They opened fire and killed nineteen Puerto Rican Christian pilgrims, a pastor and eight Israelis, including Prof. Aharon Katzir, a brilliant Israeli professor and brother of future Israeli president Ephraim Katzir. A Canadian citizen was also killed. 
In June 1976 Air France flight 139 flying out of Athens was taken hostage and flown to Entebbe. Israeli commandoes came and rescued everyone. The brother of future Prime Minister Bibi Netanyahu, Yoni Netanyahu of blessed memory, was killed in the rescue operation.
Bibi himself was a commando soldier who participated in rescue raids including the rescue of passengers on the Sabena airline that landed in Israel.
In 1984  and in 1994 Air France was hijacked again by Arab/Muslim terrorists, as were many airlines around the world. (the list includes major airlines and many Arab airlines)
For the story of how El Al responded to an attempted hijacking in 1970, please read that section in my book. On that day, three other airlines were hijacked by Arab "freedom fighter", El Al fought back and was not taken hostage. Instead, the attackers ended up dead or bound and gagged.
Yes, I fly El Al, and if it costs a few dollars more, so be it. I do believe El Al is a reflection of Israeli values.
Our life in Israel: In Israel we pay extra taxes, because we want a strong army. In Israel we pay extra at our coffee houses and bars because there is a security guard at the entrance making $8 an hour making sure we are safe. That is the law. That is Israel.
Our kids serve three years in the army, and then in the reserves, and yes, this does cost us extra money, but it is a price worth paying.
We chose this life. We chose Israel. We chose to live as Jews in our land. And yes, we must pay the price. We all must contribute.
Now, if you want your Krav Maga instructor to arrive calm and relaxed...choose El Al, Israel's national airline, the most at home in the world.
---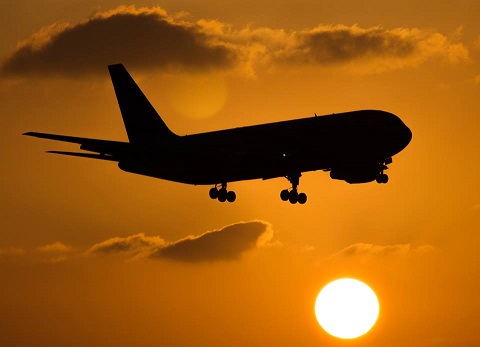 El Al, another safe landing.

---
Footnote
---
While I was abroad in Norway El Al and the other two Israeli airlines went on strike. Naturally this was upsetting and it could have caused me a great inconvenience, or worse.
I sent an e mail to my El Al guy. He called me in Norway right away to look into options for me. Now that is responsive service!
The issue at stake was that the Israeli government, in the name of free trade, decided to open Israeli skies to more European airlines. Now El Al was upset because as they pointed out their security expenses are greater than that of the European airlines. Now listen closely: El Al is concerned about "free competition" because El Al has greater security costs than the European airlines. El Al invests more in our security, and in our safety. So again, this reaffirms my commitment to El Al. I stand with El Al in their struggle against "free and open competition" because the other airlines are able to offer lower prices because they spend less on security.
Now that is why I INSIST ON FLYING EL AL.  As they say about Matmid Frequent Flyer program, Get the Point! 

---
Another Footnote
July 2013,
Recently we all heard about the Korean airline that crashed as it landed in San Francisco. Turns out it was the pilots' first time attempting such a landing. El Al Israeli airlines not only has the best security in terms of defense vs terror attacks, and the best safety regulations but El Al Israeli pilots come to serve us with a great deal of experience.
Every pilot has served in the Israeli air force, every pilot has devoted many years to combat flying. When they begin their work at El Al they already are very experienced. This is what I am looking for in an airline; security, confidence, safety and experience. El Al is my choice.

---
Another footnote, March 20, 2014
---
Israel Has The World's Safest Airline, And It's About to Get Even Safer
"What's the safest airline in the world? There's no question. It's El Al, Israel's national airline."
– CBS
---
So states the television news magazine 60 Minutes, in an unequivocal endorsement of Israel's national airline. There are many factors that make El Al the No. 1 airline to fly if you don't want to worry about terrorism — stringent security measures for all passengers, sky marshals aboard every plane, steel doors securing the cockpit. All of these reduce the risk that terrorists will make mischief inside a plane.
And now, Israel is taking the lead in adding a new level of security to eliminate the risk of having terrorists try to take a plane down from outside.
The threat
In 2002, terrorists armed with Russian Strela-2 surface-to-air missiles, or SAMs, attempted to shoot down an Israeli passenger liner taking off from the airport at Mombasa, Kenya. They missed, but Israel isn't trusting to the bad aim of terrorists to keep its planes safe in the future. For years, Israeli defense contractor Elbit Systems (NASDAQ: ESLT) has been developing a system of on-plane anti-missile defense that offers affordable protection to any civilian airliner.
The solution
Dubbed C-MUSIC, Elbit's system detects and warns a plane's aircrew of an incoming SAM, tracks the missile with a forward-looking infrared camera, and blasts it with a powerful laser to disable the missile — causing it to detonate at a safe distance. Configured as a "pod" that can be attached to an airplane's fuselage, the entire system measures roughly 9 feet by 2 feet by 2 feet, and weighs about 350 pounds.
Israel has been testing C-MUSIC for several years now, and recently greenlighted the system for deployment. All 38 airplanes in El Al's air fleet with soon be equipped with C-MUSIC. Then, all planes operated by all Israeli airlines.
The cost
How much will this cost, and how much could C-MUSIC be worth to Elbit? According to published reports, the system will cost about $3 million per unit. At that price, outfitting all 100-odd civilian airplanes in Israel with C-MUSIC should generate enough revenue to make up 10% of Elbit's annual sales.
Internationally, Elbit's biggest foreign customer is Brazil, which ordered C-MUSIC systems to install aboard its military KC-390 aerial refueling tankers. What would be truly terrific news for Elbit, though, would be signing a major U.S. commercial airline to purchase C-MUSIC. The roughly 1,000 planes in American Airlines Group's (NASDAQ: AAL) fleet, for example, would be worth a year's sales to Elbit, while the 700-odd planes in the Delta (NYSE: DAL) or United Continental (NYSE: UAL) fleets would be nearly as lucrative.
The competition
Winning a U.S. airline customer may be tough for Elbit, though. For one thing, the airlines would be loath to incur the expense of C-MUSIC absent a compelling threat. For another, there's a U.S. defense contractor angling for the same market.
C-MUSIC's rival is the "Guardian" anti-missile system, manufactured by Northrop Grumman (NYSE: NOC). Guardian resembles C-MUSIC in form, function, and price — except for one detail. While Northrop says its system would cost $3 million per plane to install initially, the company believes that if ordered in scale, efficiencies of production could allow it to push Guardian's price down to $1 million per unit. At that price, American airlines could defray the cost of the system, and provide peace of mind to flyers, for the cost of perhaps $1 extra per ticket.
Photo: Northrop Grumman.
And the big question: When will Americans get to tune in to C-MUSIC?
That doesn't seem like a high price to pay for peace of mind — not in an age when travelers routinely fork over $5 to the airlines for an on-board meal that used to be free. Yet to date, no U.S. airlines have expressed interest in equipping planes with either C-MUSIC or Guardian. If you want to fly safe from terrorist missiles, and can't book a flight on El Al, your best bet is to move to Germany, Oman, or Qatar — and get yourself elected president, sultan, or emir, respectively.
---
Parents of Lone Soldier Flown to Israel to See Their Injured Son

---
July 25, 2014

The parents of Moshe Hirt, who was wounded in Gaza, were brought to Israel thanks to El Al and the head of Moshe's yeshiva. 
The parents of Moshe Hirt, an American soldier who was wounded during Operation Protective Edge in Gaza, were able to fly to Israel to visit their son thanks to El Al, Israel's national airline, and the head of Moshe's yeshiva (rabbinical academy).
Hirt, from New Jersey, was a student at the Birkat Moshe hesder yeshiva in Ma'aleh Adumim. The head of the yeshiva, Gilad Gross, recalled what happened after Hirt was wounded in a conversation with Arutz Sheva radio on Thursday. 
"Moshe came to us from the United States for a year at the yeshiva. After he finished his studies he joined the paratroopers." said Gross.
"Unfortunately, he was injured in Khan Younis in Gaze, when a wall that collapsed hit him on the head, we were updated about his injury and we were in contact with his mother, got some guys together and went to Tel HaShomer hospital to visit Moshe," he added. 
"When we left the hospital I called his parents and gave them an update. We then found out that because the international airlines were cancelling flights to Israel, Moshe's parents were unable to come to Israel," said Gross.
"We called the office of the CEO of El Al, and within minutes they told us there were two free tickets waiting for them to fly to Israel and today they landed in Israel," he told Arutz Sheva.
Gross noted that the love showered upon IDF soldiers by Israeli citizens has been unimaginable.
"We came to Tel Hashomer yesterday and we could not get in," he said. "There  was a tremendous amount of sweets and gifts. But in the end there is nothing like a hug from a father and mother, and so we decided to bring the parents here and indeed we succeeded."
The operation in Gaza has brought to the forefront the stories of several "lone soldiers" (the term given for soldiers without close family in Israel). Thousands turned out for the funerals of two lone soldiers who were killed in Gaza after public calls to do so.
---
Johannesburg, South Africa
---
August 9,2014. South Africa
Thursday night we were on our way home. Normal procedure. Shortly after takeoff it appears we have hit a bird. Later on I am told that one of our two engines were out. We landed safely and calmly with only one engine working.
It was late at night, hundreds of passengers suddenly realized that their plans were smashed. Sabbath observers realized they were stranded over the weekend. The El Al representatives on the ground were bombarded by tired and frustrated passengers.
The El Al staff and the Jewish community of Johannesburg came to the rescue with flying colors. And so did we.
Already at the airport friendships began to form. My first new friend I simply called Hadera, as that is where she is from.
Soon we were all transported to the luxurious 5 star Intercontinental Hotel. We were told the kitchen was closed but we were free to order room service. The next morning at breakfast I began to get to know some of my fellow Israeli passengers.
Some insisted on the highest standards of Kosher food. The hotel obliged. Our chef, as it turns out, it Jewish. Even on the first morning every effort was made to provide everyone with the kind of food they wanted.
I met a lovely young couple. They are from this area and gave me precise directions to the synagogue his parents attend. They also said I am welcome to join  them for lunch.
Chabbad was contacted and begin to arrange food. We had a large group of Ultra Orthodox Hasidim. I am told that one of the leading rabbis of South Africa was here in person. Before long each and every one had a place to go to. (As they did not wish to stay in the hotel).
El Al had a staff member here throughout the day, I believe her name is Irene. She patiently took care of each and every request. The El Al flight attendants became "El Al representatives" and did everything they could to help us. In particular I point out Noa R. from Jerusalem. 
Friday night arrived and a group of us attended the local Chabbad House, Rabbi Ari Kievmen greeted us all as long lost family, which we are!
He led the services with an enthusiasm one rarely sees.  Full of joy he made this such a special experience for us all.
Among our little group were Noa, the flight attendant, and her mother. We came back to the hotel and celebrated a special Shabbat meal, the kind that one can never plan in advance. 
There we were, myself, the Krav Maga instructor, and Golan the precious stone expert coming home from Mozambique, Noa the flight attendant and her lovely mom Rachel. Shmuli, a diamond worker from Hadera but currently working in Namibia. Oraniet from Hadera who spent a year in South Africa selling Dead Sea products, and my friend Gail from South Africa along with her friends Colin and Rochelle. 
Noa and her friends, despite being off duty, continued to treat us as their passengers. Shabbat morning I see Noa P. She comes over "Is everything all right". It seems these special young ladies have a special nature, to help, all the time. What special flight attendants we have with El Al.
I choose El Al over and over again. It is our national airline and each time I fly I discover something so special about it. 
I am thankful for El Al.
---
Related topics
---
Israel, A Nation of Warriors
by Moshe Katz, Krav Maga instructor
---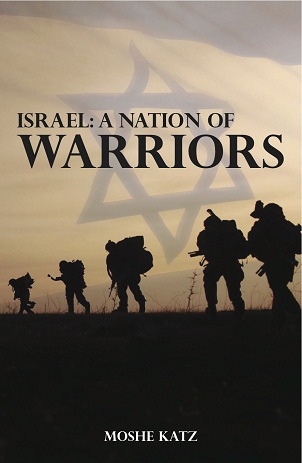 ---
Why makes Israeli airline security the best in the world? What is the Israeli approach and mentality that make us the leaders in the security industry and personal safety field, and being sought after all over the world?

The answers are in this book.

Over 300 pages, the history of Israel and the Jewish people as a fighting nation from the days of Abraham to our own times. The book covers the history and roots of Krav Maga and the modern Israeli Defense Forces. The book analyzes what makes Israeli security the best in the world.
(cover by Arie Katz)
Israel, A Nation of Warriors on Kindle
---
Own a collection of blogs - Books by Moshe Katz