French Real Time


By Moshe Katz
CEO
Israeli Krav International

---
May 22, 2014, Maaleh Adumim, Israel

---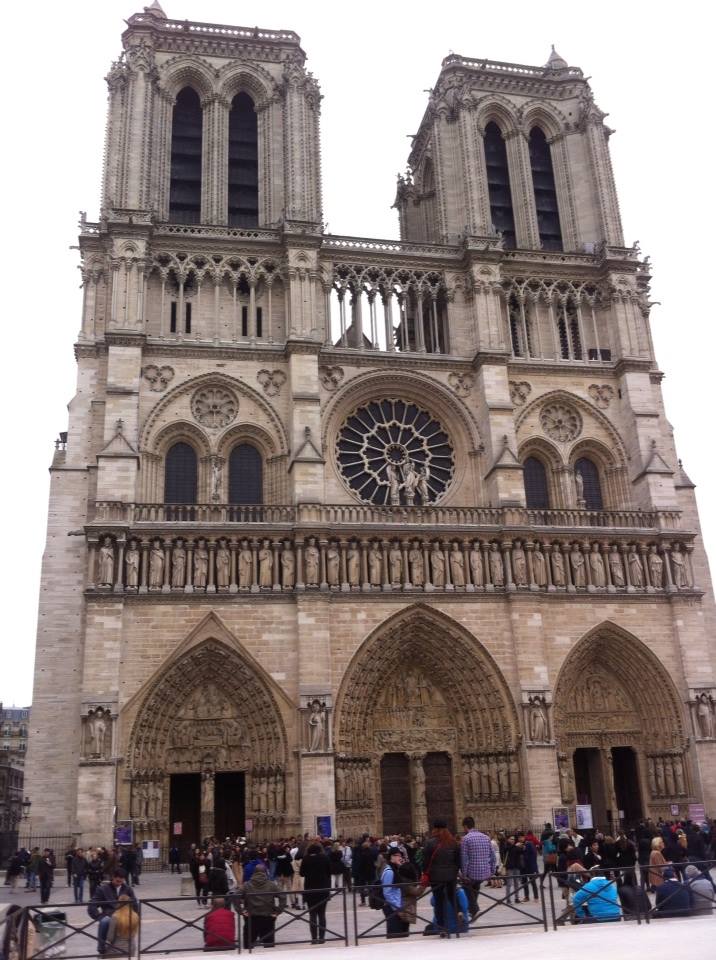 Touring the Notre Dame in Paris.

---
I try to speak as many languages as possible. I feel it is important for Krav Maga. I have taught Krav Maga seminars in Italian and Spanish. I can manage with a bit of Russian and German, Norwegian, a few words in Hungarian. I can carry on a conversation in Dutch and I can understand a bit of Afrikaans. But French, never really had a need.
I took some French in 8th grade. Actually it was "Second year French" but I missed the first year French as I was in Israel and we studied Arabic. But at the Hebrew Academy of Nassau County they put into Second Year French anyway.
After a few months they decided the class was a bit overcrowded and they needed to "thin out the heard".
I was sent for extra time with Rabbi Wehl to study Jewish law.
For my recent seminar in Paris I learned a little bit of French but had almost no use for it. The staff at the hotel were all Arab speakers from Tunis, Morocco and Algiers. My students at the seminar were from all over Europe. The few French were fluent in English.
But I did learn a little French when a group of students came here from the French part of Switzerland.
Today, unexpectedly I received a call from France. A guy was interested in our Tour and Train program. I did not want to lose him.
Esther speaks some French but she was not here. Darn, I was on my own.
At first I was overwhelmed. Then I recovered a little and tried something...Parlez-vous Italien? Espagnol? Non?
I understood he was asking if we are in Jerusalem.
Non, mais...pres de Jersualem, no loin.
OK...next idea, Mon assistant, Esther, parle un peu le français. Wait..um....esperar, no..espera, no that's Spanish. Aspetta, no, that's Italian. Attendez un po per Esther....

He understand. Then he asked for her number. Nerf..set..du...
We managed, barely. Or so I thought.
He called back again.
I think he tried calling Esther but she was on the phone with me. I called her to warn her to brush up on her French. She has French speaking relatives, close enough. I told her "Go to Google Translate and quick, learn some French" but she was not near a computer.
He called me back. I said...Si, ja, wait...Qui, yes that's it Qui, sil vu plez appler otra vez (please call it again) no , wait, that was half Spanish. appler an nuveau. call again. Elle es pret maintenaz, she is ready now.
The conclusion is yet to come.
But there is a point to all this. A simple point. An important point. The Krav Maga application.
I find value in all martial arts but when it comes to "reality based martial arts" such as Krav Maga, there is only one simple test. It must work under stress, it MUST WORK UNDER STRESS even when you have not used it in a long time.
I was "attacked" with French. I had been sleeping. I have only a poor knowledge of French and have not used it in a long time, but I remember a few words, key words, that I practiced a lot. I hate reviewing the same words again and again, but I must.
My language training is like my Krav Maga training; a few simple words, phrases that I use over and over again. I keep it simple and effective. In the moment of truth, in the event of a real language attack, I fare pretty well.
IKI Krav Maga is not fancy. No jacuzzi, no fancy waiting room, no secretary, only pure, simple and effective Krav Maga, Krav Maga the way it was intended to be.
Join us if you are serious. All levels welcome. All countries, all languages.
---
Tour And Train Israel Experience

---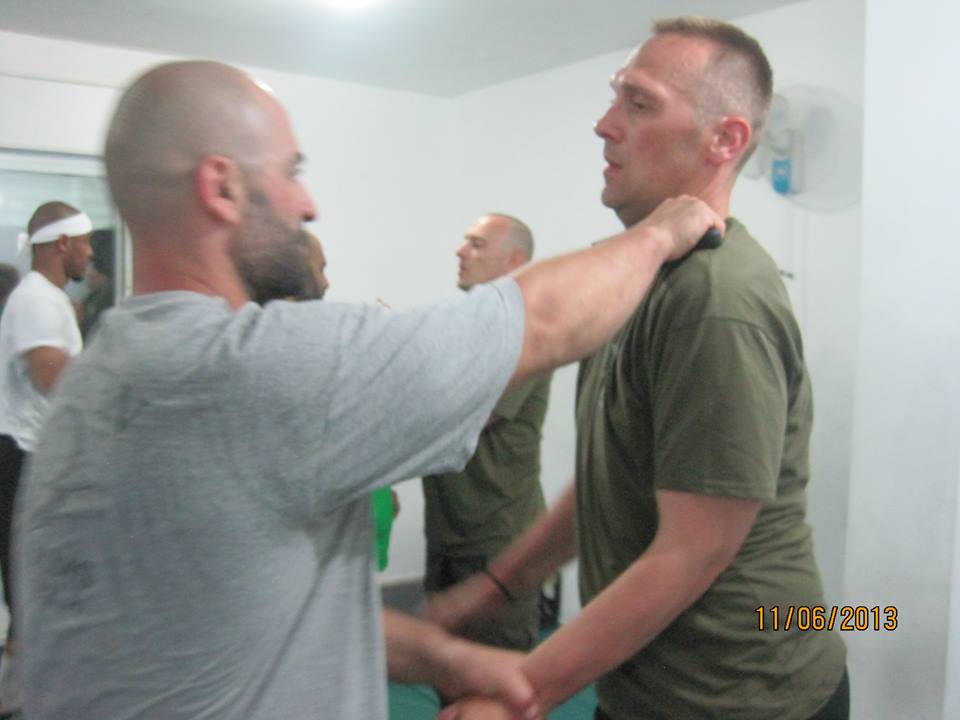 Iulian from Romania and Srdjan from Croatia. All are welcome. In the background Kuda from Zimbabwe and England, Frank from Venezuela and USA

---
Just give me some time and I will try and learn your language.
Join us for an unforgettable experience, immerse yourself in Krav Maga. Train with people from all over the world, experts and beginners, all levels welcome. Each of you progresses at his/her own pace.See sites of historic and religious significance, all at an unbeatable price.

For more information:
---