krav maga tour train israel experience



the participants speak
---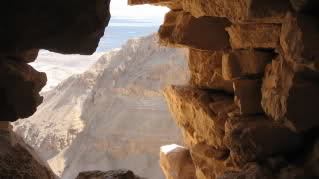 ---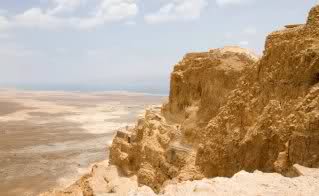 Masada, the Judean Desert. 

---
Several times per year, we, Israeli Krav International, host our "Tour and Train" program in Israel. For two weeks, or longer, we combine intensive Krav Maga training with tours of sites of historical, religious, and military significance. Our students learn the history and culture of this region while being part of the daily life of Israel.
The following are words spoken by some of our students who have participated in this program. I will let them speak...
"I don't mean to sound like a huge commercial for IKI, however I can only recommend going on this trip. It was a lot of fun and I learned a lot. I would really recommend it if you have not ever been to Israel before as it is a great opportunity go on to Israel and see the country. Even if you have to Israel on one of the many "Holy land tours" that are offered (and I saw tons of those going on while was in Israel)  I would still recommend going with Moshe's service as you g et to s amore "behind the scenes" view of Israel that is probably not offered by most tourist companies.
I know I like to see not just the tourist sites but I also really like to see what life is like for the 'average person' in that country, and Moshe's tour gives you a glimpse of that. You will get to meet and talk with a lot of locals, whether it be the people that live in the 'big evil settlement' of Maaleh Adumim, a Bedouin coffee shop owner, and if you like to you can see how religious services at a synagogue work as well. It is these connections that will never be found on a 'normal tour' that made the trip so worth it, and you get to see not just the difference in people, but also the similarities in all of us."  
---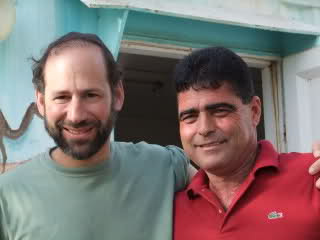 Moshe with Samir, Samir's Coffee shop, Judean Desert.

---
"It will also provide you with an excellent viewpoint in the current new that is always revolving around Israel and the "Palestinians" and you will come out of the trip hopefully with some thoughts of your own on the matter, ones based on experience with the people of Israel and not from what the media is telling you to think about the matter.
And of course if you are going to train in Krav Maga, it is a great place to that. The Krav Maga is different than some of the other systems however you get to test the techniques there and when you get back (I was able to train when I got back with people from other systems) and the techniques that Moshe teaches work. 
---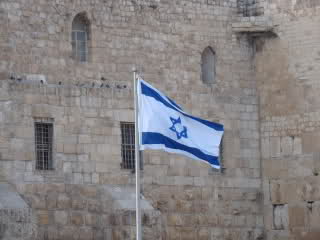 Coming to train with Moshe in Israel, was on the best things I have ever done and one of the best investments I have made for my future.
William Muldoon, Canada

---
first time...
---
I am Dhaval Vora - Mumbai - India. It was pleasure to join IKI Krav Maga - November 2019 - Tour & Train Program. I was in touch with master Moshe from 2017 but unfortunately it took me 2more years to finalize the program. However moshe was very courteous to respond and reply to all my e mails.
I had severe back (slip disc - 4 times) issues and was not sure if I could train with the same. However, I read Moshe's blogs..testimonials...and his e mails convinced that Tour and Train program is for real AVERAGE person like me!!
My Experience with Master Moshe 
- An honest & dedicated person towards the art of Krav Maga. 
- Tons of personal experience in practicing and developing Krav Maga skills to the simplest form for ordinary person to apply in real life situations. 
-Very different approach from other Krav Maga & martial arts schools which are more into Hollywood kinda moves that ordinary person cannot perform or may find it difficult to apply in real sense.
- Very systematic, practical, effective, thoughtful and sorted our program that comes straight to the point. 
- Above all - a gem of a person with deep understanding of history and philosophy that has been clearly applied in IKI Krav Maga. 
My Experience with Esther   
- Excellent man management skills who took care right from the time I landed in Israel till my departure.  
-She has a special eye for identifying and rectifying techniques if incorrect.
- She went above her job/work when she me to the doctor as I had contacted severe cold and throat infection.   
- She has hands on attitude with problem solving nature right from accommodation , grocery, finding vegetarian food, money exchange, health care needs etc.
My Experience with Locals

- susan - the apartment owner is very nice lady with big heart as she was kind enough to load refrigerator with all essentials before i arrived  ! 
- Meir ....who happens to be son in law of esther.....guy who picked me up on time from airport was very punctual, caring and helpful.

- Buddy learning approach with locals was an super experience full of energy and support. My special thanks to Mordechai , Yonat, Julia, Laiser, Josh, Jonathan and many others.
I seriously do recommend T&T program for any one & every one who wishes to learn and protect self and near ones by training with IKI Krav Maga.
Regards,

Dhaval Vora

---
My Tour and Train experience was something I will remember for the rest of my life. The training was intense, advanced, and fits into the threats we might face in today's environment.  Moshe, Esther, and the other black belts were very patient, and highly skilled Krav Maga practitioners with real world experience. The tours changed my life. I will definitely return for more training.
Dave Forwalder
Fort Worth, Texas USA, November 2018

---
What a wonderful three weeks of training! Can't believe how much I've learned in such a short time. IKI is an amazing system. You've taken complex martial arts and made it simple so it's instinctive. If I gave out medals, I'd give you a medal. 
Mordechai Saxon, USA, November 2018
---
Moshe,
I wanted to thank you and your entire team for a wonderful tour and train. It was everything that I was looking for and much more.
 With my already being an IKI member for a couple of years I was looking forward to the touring part as much as the training part. I wanted to learn more about Israel and what was at the root of IKI krav maga. I wanted to see what drives the passion that you and the others at IKI in Israel have. I was not disappointed. The places that you and Ester took us and the level of knowledge you showed about the history of the Jews and the locations showed your level of dedication. Because of this part I understand the foundation of IKI more in-depth.
Being there and seeing how things actually are is not something I can learn from reading are watching the news.  Talking and watching you and all of your friends gave me a small understanding of what it is like to live in Israel.
The training was invaluable to me. I was able to look for very small details that are not evident from the dvd's. (The DVD's are essential). It also was very nice that we could stop things and ask questions. No one lost patience with us at all and explained things in depth when it was needed. It was nice that the group was diverse enough in skills that you allowed the group to train at its own pace. The group was able to jell together well and will remain friends long after we all have gone home. This also would include several people that I met who live in Israel that I know I will stay in contact long after T&T. This style of training allows people from any age or skill level to be able to come to Tour and Train and learn. It was nice to be able to work on a technique as long as it was needed to become fluid at it. 
One of the other benefits to me was being able to watch both you and Esther and the other instructors teach. This added skills to my ability as an instructor. I loved having the chance to work with others where there was a language barrier. 
I truly believe that this is a must have experience for any serious IKI member.
Ben Turner, Ohio, USA

---
"This is a loaded two-week Krav Maga course. Moshe is excellent at taking concepts, particularly ones involving armed threats and simplifying them so that anybody can use his techniques. Secondary benefit is that you also get to do some touring and get to soak up some Israeli culture."
Ngā mihi
Regards, David Dumolo, New Zealand
---
As a newcomer regarding martial arts I had the chance to attend Tour and Train November 22. With basically 0 expectations and knowledge about Krav Maga I was introduced into this very effective and logic techniques during these 10 days. Moshe's background in martial arts is tremendous and it he could explain with many examples that most martial arts are sports and not quite effective with regards to self defense. Krav Maga is the opposite and cannot be seen as a sport by itself. Most techniques have a realistic application, based on real events. During these 10 days I had the chance to learn and apply a serious of attack defenses with the most common weapons used in the streets. The group size was small enough for getting a good attention. Moshe's knowledge in history about Judaism is also very impressing and gives a very good understanding about the willingness of Jewish people to defend themselves. This shapes also the philosophy of Krav Maga which simply asks the question to yourself: Let it happen or are you willing (and capable) to do something against it?
With regards to organization there might be some smaller improvements but overall I can really recommend this very unique experience.
KR
Martin Schöppl

1020 Wien

---
My recent experience with IKI's tour and train will be one of my favorite trips I have ever been on. This was the first time I have traveled outside of the country and the experience left me feeling right at home.

The Krav Maga curriculum is the same for all levels of practitioners allowing all levels to train together. The main difference is in understanding of and execution of the techniques. The instructors were all incredibly knowledgeable and had no issues in helping you understand and learn the techniques.

Combing that with the history and philosophy of Israel and the necessity of self defense. It not only opened my eyes but gave deeper insights into the application and practice of Krav Maga.

The food and the people were all amazing and very welcoming. From the staff to the participants I can say that they are all my friends. I thought enjoyed my time in Israel.

I am extremely grateful for the IKI staff putting on such an amazing program. It was so much fun and has given me a bigger scope of this world. This is a trip that I will never forget. I hope to return to train with Moshe, Esther, and the rest of the staff one day soon.

Thanks once again,
Aaron McKinney, Utah, USA
---
This was my second Tour and Train (Fall 2019), and the training was world class as expected.  The training is focused on real world situations gleaned from Moshe's extensive knowledge, and research from his travels around the world.  He is constantly reviewing situations from local events, as well as those situations experienced by others worldwide to modify and build on IKI Krav Maga techniques.  Esther Lehman is a constant in the dojo as well.  She is always there to encourage proper technique, and guide the students. She arranges transportation and housing as well as instruction.  Training with the local students adds to the Tour and Train experience.  The blackbelts provide the same guidance and attention as Moshe and Esther.  I will definitely continue my IKI training. 

Dave Forwalder
IKI Blue Belt
Fort Worth, Texas USA

---
As a 19 year old, I at first felt apprehensive going on a trip myself, let alone a foreign country to learn Krav Maga. Yet these qualms ceased on the first day of tour and train. Why? Mr. Katz's IKI Krav Maga program is special. It is not based on any form of elitist ideology that many programs like to espouse to their clients. IKI Krav is tailored to the individual and is "down to earth", built for the street and real life scenarios. Like many martial arts, IKI Krav Maga involves technique. However, instead of "ten moves for one situation, IKI teaches one move for ten situations, as Mr. Katz himself says and teaches. Tour and Train is also a whole experience both dedicated to ones Krav knowledge and education about Israeli history and culture. This enriched my experience greatly and exposed me to a wholly new perspective - openness to others and the ability to see beyond my own world on America. I testify that Israel is a country worth visiting-With Mr. Katz as your guide around the sights and locales, you will see that this is indeed true. His passion and in depth knowledge of Jewish history and life is irreplaceable. Along with tour and train are the counter terrorism course and VIP protection course at Caliber 3. I recommend these also-one will learn about the Israeli mindset and learn invaluable techniques that will be also, along with Tour and Train, never forgotten. This experience brought me confidence for a lifetime!
I also recommend you to join IKI and continue your learning even after the program is done.

Alex Nelson, USA

---
My very relaxing vacation ended in me being promoted to Green belt (half way to black belt) and getting an Instructor ranking in Krav Maga.
Coming to Israel I knew I am going to learn a lot of valuable skills, but definitely did not expect I will fall in love with Krav Maga. I have tons of bruises on my arms, but I am totally happy. Definitely could not have wished for a better vacation. All thanks to amazing instructors and my training partners.
Krav Maga is now part of my life, and I will work hard to improve my skills. Happy to teach anyone interested :)
And now it's time to celebrate this belt!
Viktorija Šimulynaitė, Lithuania 
---
To anyone considering this trip....It is 100% worth it or so many reasons! Just to highlight my biggest reasons. Tour and Train is such a great experience:
1. Training with like-minded people.
2. Learning in death self-defense technique that are practical. 
3. Learning the history of the Israeli people.
4. Making friends with folks from all across the world.  Training in Israel, studying where the style was developed and leaning why  the style was developed through necessity and survival, gave me a much greater respect and appreciation for something I've been training in for over 5 years. 

Moshe, Esther and all the locals are wonderful people that bring out the very best in all their visitors. I highly recommend this experience to anyone and everyone, from beginners to the most experienced. There is always something to learn if you are openminded.
5 Stars -

God Bless,
Sarah-Beth Gosselin, New Hampshire, USA

---
January  2023
Hi Moshe,

I want to thank you for an amazing experience in Israel training under your guidance. The ten days I was there were an eye opener in many ways: concepts, techniques, culture, history.

Krav Maga that I was taught earlier had many errors and misconceptions that  I had/have to "unlearn." You have such a vast experience and knowledge of Krav Maga and self defense and what works and what does not work - in a real life situations. Especially it was a major point to me to realize that what you teach is for "normal" people, we don't have to be athletically superior in order to defend ourselves.

Other important point to learn was the flow of the movement - ginga. I am pretty strong man and Moshe advised me that i used too much power and thus sacrificing flow and natural movement.

The most important moment of my visit was when I got my certificates of Instructor Women's Self Defense and Apprentice Instructor. Being certified to teach other people with IKI Krav Maga in such an honor! Thank you Moshe and thank you Esther. I know I have a lot to learn and my promise to you Moshe is that I will learn IKI Krav Maga thoroughly.

Besides all these great concepts and techniques, I had the privilege of meeting some great people in Maaleh Adumim and i learned so much about local culture from all these people. Thanks guys and gals!

Final point is that Moshe Katz has so deep understanding and knowledge of the history of Israel. It was wonderful to learn about things and events that happened about 4000 years ago in Jerusalem.


In summary: it was an experience that I will never forget. And I highly recommend anybody interested in IKI Krav Maga to do the same!

Kind regards,
Kim Koskinen
Finland
"IKI Tour and Train is an amazing experience, but make no mistake, it is not a holiday. During the 10 days, you get more than 8 hours intensive Krav Maga training each day, during which, you learn and practice a lot of techniques. The training is suitable for everyone, young, old, fit, unfit, experienced or inexperienced. If you are interested in Self-Defence training, then this is a great place to start or consolidate your knowledge, you learn a lot, and can go away with confidence that you can continue.

Something that really differentiates this course and makes it better than the others is the chance it gives you to experience the history and culture of Israel. As well as the excellent training, Moshe and Esther take the group to a range of culturally and historically important locations in and around Jerusalem. There are also opportunities to participate and experience the Jewish culture.

Apart from the Tour and Train part of the trip, you meet an interesting group of people from around the world. While each person has their own reasons for coming on the course, you are united by wanting to learn Krav Maga, and through the intensity of the training. It makes for a lot of fun, and life-long friendships.

Moshe and Esther put heart and soul into the course to give you the best and broadest possible experience of Krav Maga, Israel's history and Jewish culture. I had a great time, and you really cannot ask for more.

Mike Sloane - UK"  June 2016

---
The story I'm about to tell you is an adventure lived by my sister, my brother-in-law, a friend of mine and I. It is about four Brazilians going to an IKI training trip to an unknown land called Israel, from November 7th to November 17th.
 Our journey began with a two-hour flight from Porto Alegre, which is the capital city of our State, towards Rio de Janeiro, followed by an eleven-hour flight from Rio to its connection in Frankfurt. Then, we took a plane to our final destination: Tel Aviv in Israel, the sandy unknown land previously mentioned. 
 When we arrived at the immigration department, everybody from our group was exhausted for having flown for seventeen hours (not considering the waiting time at the airports). We got stuck there along with a lot of other people travelling to the country having to wait for more than two hours to be released. In the end, we found out that all that waiting was because of the new rigid policies due to the recent history of the country. I must say that knowing that made us feel very safe and a lot more comfortable!
After being released we met our driver Meir Cohen who conducted us for about one hour until our destination Ma'ale Adummim, the city hosting the IKI Israeli headquarters. We arrived there at about 2 a.m. and everything in the city was dark and because of that we couldn't see much of it, so we decided to go to bed to rest after that endless trip.
On our first day in Ma'ale Adummim we were introduced to Esther Lehman, a lovely woman who showed us the city and took us to the city mall. On our way to the mall we met a fellow from Australia and he went along with us. At night we got to know the IKI venues to train altogether.
  The second day was full of almost just IKI training and it started with an amazing instruction for combative basics followed by a visit at the mall for lunch. When we went back home we saw a really fun video showing incredible places inside Israel. Then, we ended the day with training exercises against chokes, pushes and grabs.
The third day was the first tour day; everybody was so excited about it and that made the training hours go as fast as the blink of an eye. When we saw we were in our way to Emek HaEla, a biblical place that hosted the great battle between David and Goliath.
 On the fourth day our training was really exciting due to the learning of how to defend ourselves against handgun assaults. The last stop of this day was a visit at Ammunition Hill, which is a historic place where a big war was ended. There you can see the entire real trench used on the war as well as some war tanks and buildings that were attacked. Then, we saw Mount Herzl, a Military Cemetery containing lots of people's memories including soldiers and people who were lost during acts of terrorism.
 The fifth day was one of the most emotional ones of the seminar, not just because our training was against knife attacks in the morning but also because our visit to Yad Va Shem also known as the Holocaust Museum, a place well known for anyone who is a little interested in history. It is a place containing all the history of an entire nation that was hunted for years. It is impossible to be skeptic about all the pain they have suffered after looking at this place!
 The sixth day was an enlightening day, after five hours of training with a break just for lunch, we decided to go with Master Moshe to a local synagogue to watch how prayers in the beginning of Sabbath were conducted. There aren't enough words to describe how amazing these people's devotion is during this moment and how open-hearted they can be with foreigners.
 The seventh day was a spiritual retreat for everyone and everything because strolling on the streets is a very enjoyable experience. When you see the locals, both youngsters and elderly people walking by, playing and singing you can feel a little jealous of them!
On the eighth day we started a new concept about self-defense, training techniques around the car.
On the ninth day, after three hours of training, we finally met the must-see, ancient, historical, biblical city of Jerusalem which is really important for many religions. It is one of the most exciting tours especially for religious people because it hosts lots of historical places, like the Western Wall and the Church of the Holy Sepulcher. The city has a very old architecture and walking around it at night is an awesome adventure that everybody should do at least once in a lifetime.
  The tenth day was all about tourism, we left early in the morning towards the Dead Sea, first passing through a historical place from the Romanian time, called Masada, which is the most amazing site I saw in Israel. After going up to the mountain on a cable car we arrived at the place that was once a Judea Fortress to see the replicas of the Romans siege around the mountain and we felt that inside ourselves. After that, we finished the day swimming in the Dead Sea once you cannot drown.
 The eleventh day of the trip, after a couple hours of training again, we experienced an antiterrorism class at Caliber 3, which is located in Efrat. There, we understood a little about 4 things: how terrorism can be faced and fought against, how the training is and what kind of threat they have to face day after day is to save as many people as possible. It was another enlightening moment of the trip.
 The last day was a training with a kobutan, a very easy to disguise weapon that looks harmless but can be as painful as hell. The seminar ended with very good Moshe's histories, pictures and certificates.
After all the training in the seminar we also enjoyed two more days at the Tel-Aviv beach.
 This tour and training was one of most exciting moments of our lives, I must confess that, at first, I thought it was too expensive and I almost gave up the trip due to the cost, but after having done it I don't regret any moment. Looking at all the price tags, it was extremely cheap and gratifying to learn everything we learned during this trip. There is no money or time in the world that can pay or substitute everything we saw and every open-hearted people we met.
Joao Paulo, Brazil

---
While I have previously found Krav Maga to be a great martial art for learning self defence on its own, it wasn't until the tour and train, that I realized just how intertwined Krav is with the Israeli culture.
Going on the tour was like learning that there are two sides to a coin, that I had only seen the tail end of so far. By learning about the historic struggles and being immersed in the way of life while training I gained a greater understanding of the "art" side to "Martial Arts".

The tour and train gave me a quintessential understanding to Krav I never would have got elsewhere, and I cannot recommend it enough for anyone else who wants to learn, or deepen their understanding of Krav Maga

Jamie Barnes, Auckland Aukland, New Zealand

---
In November 2013 we took part in Moshe Katz's "Tour and Train". Since we are 50 respectively 59 years, we were reluctant to book the tour at all, since we had already mixed experiences of Krav Maga in Germany. But what we got was exactly how Moshe predicted in his emails before: "Everyone trains on his own pace and intensity". We got away with NO injuries, even NO sore muscles and almost no bruises but with substantial and complex insights into various self-defense techniques, comprising hand to hand, ground fight, REAL knife defense (evasion) and none the less a big portion of gun-disarming. – So far pragmatic aspects!
Even more impressive and moving was the insight Moshe granted into the mentality and mind set behind Krav Maga and his very personal feelings and emotions. Very probably it takes to be mature up to a certain degree to fully understand, what Moshe tried to come across with, but in our case he entirely succeeded in, sometimes without any word vocalized! A unique experience, we never forget.
A relationship between two nations or two peoples such burdened as the one between Israel and Germany is unique in history. Provided this, we were always very sensitive about reactions, when Moshe introduced our group to Israelis, and where members are coming from. In NO case we sensed negative emotions, when Germany was mentioned. It is quite the opposite: We never forget this moment, when a six-day-war veteran chooses Norbert as the only male German to pose arm in arm for a group photo at ammunition hill. And he even showed his pride of his German roots.

Yad Vashem: Given the historical fact, in each and every language it is impossible to find the appropriate words, but we try to: In Germany even after about 80 years, people are very reluctant to talk about the holocaust. The word "embarrassed" does by far not provide the appropriate reach, what we feel. Germans avoid to mentioning, that since thousands of years Jews had been deprived from privileges, hunted, expelled, humiliated, even killed, and that while 2nd world war many Germans granted shelter and helped Jews to escape Nazi prosecution. If this was mentioned by Germans it always sounds like a cheap excuse. But Israelis do! And they emphasize, that everything is confirmed and proved. – What a great gesture!
Thank you Moshe, for a unique journey through our history.
Ute and Norbert
Erfahrungsbericht zu "Tour and Train 2013" Krav Maga in Israel,
Im November 2013 nahmen wir an Moshe Katzs "Tour and Train" teil Da wir immerhin 50 (f) bzw. 59 Jahre (m) sind, zögerten wir den Kurs zu buchen, da wir in Deutschland eher durchmischte Erfahrungen mit KM (Krav Maga) gemacht hatten. Aber das was wir schließlich erleben durften, war genau das, was Moshe in seinen Mails im Vorfeld angekündigt hatte: "Jeder trainiert in seinem Tempo und mit seiner (gewünschten) Intensität. Wir erlitten keinerlei Verletzungen, nicht mal Muskelkater und nahezu keine blaue Flecken, erhielten dafür aber substantielle Einblicke in komplexe und vielfältige Selbstverteidigungstechniken, die waffenlosen Nahkampf, Bodenkampf, Messerabwehr (Vermeidung/Entkommen) und nicht zuletzt eine gehörige Portion Entwaffnung von Handfeuerwaffen. – Soweit die pragmatischen Aspekte.
Aber noch beeindruckender und bewegender waren die Einblicke, die uns Moshe gewährte in die Mentalität, die Einstellungen, Emotionen und seine ganz persönlichen Gefühle hinsichtlich KM. Wahrscheinlich muss man bis zu einem gewissen Grade Lebenserfahrung mitbringen, um in vollem Umfang zu erfassen, was Moshe uns vermitteln wollte. In unserem Falle war er jedenfalls in vollem Umfang erfolgreich, manchmal auch ohne ein einziges gesprochenes Wort. Eine einzigartige Erfahrung, die wir niemals vergessen werden!
 Eine Beziehung zwischen zwei Völkern oder Nationen, die so befrachtet ist, wie die zwischen Israel und Deutschland ist einzigartig in der Geschichte. Dieses Umstandes bewusst, waren wir stets sehr sensibilisiert auf mögliche Reaktionen, wenn Moshe unsere Gruppe anderen Israelis vorstellte und das jeweilige Herkunftsland benannte. In KEINEM Fall verspürten wir negative Gefühle, wenn Deutschland Erwähnung fand. Ganz im Gegenteil: Wir werden nie den Moment vergessen, als ein Veteran des "Sechs-Tage-Krieges" sich Norbert, den einzigen Deutschen aussuchte, um mit ihm Arm in Arm für ein Gruppenfoto am "Ammunition Hill" zu posieren, um auch so dem Stolz auf seine deutschen Wurzel Ausdruck zu verleihen.
Yad Vashem: Eingedenk der historischen Fakten ist es in jedweder Sprache unmöglich die richtigen Worte zu wählen, aber wir versuchen es: Selbst nach 80 Jahren sind Deutsche sehr zurückhaltend bis peinlich berührt überhaupt über den Völkermord an Juden zu sprechen. Das Wort "beschämt" hat bei weitem nicht die Reichweite, um das auszudrücken, was wir fühlen. Deutsche vermeiden es zu erwähnen, dass seit tausenden von Jahren Juden ihrer Rechte beschnitten, verfolgt, vertrieben, bedroht und sogar getötet wurden und das während des zweiten Weltkrieges viele Deutsche jüdischen Mitbürgern Unterschlupf gewährten und zur Flucht verhalfen. Wenn dies von Deutschen so angesprochen würde, klingt es immer nach einer unangemessenen Relativierung. Aber Israelis sprechen es an, und sie betonen, dass die ganzen Beispiele belegbar und bewiesen sind, - welch generöse Geste!
Danke Moshe für eine einzigartige Reise durch UNSERE Geschichte!
 Ute und Norbert

---
Moshe, when I chose to travel to Israel, in November 2012 for Krav Maga Training, I did a lot of research in terms of where to train, and I have to say I made the right choice to train with you [IKI] in Israel, because you "Keep It Real" and as a personal witness I can say, you make sure that each and every student learns the IKI KravMaga concepts, and not to mention, the cost of the training can not be beat!!
Manual Garcia, California, USA

---
estimado moshe

   along with greet both you and esther I am writing to thank you for the increhible experience that I posed in israel valuable 100 º / º every hour flight to get to israel and return to chile to know such wonderful people as ud and as israel people staying with the best memories of their experiences both in training and in the tourist and the wonderful people who accompanied me in this training experience as krav maga and change my view the people of israel is diustinto see on television live experience and this is undoubtedly the best of my life I remember the conversations you hear and things I saw as far as the person who asks me will report the wonder of israel and its people that despite what live not lost hope that one day peace came to live a quiet life
   and of course I will return to Israel to continue my training and be with you again

un abrazo para ester y para ud y mis mejores deseos
 
saludos desde chile
 
Michel

---
Dear Moshe,
 So nice of you to find kind words for everyone in the group.
Well, only you can judge how the atmosphere in earlier Tour and Train groups was, but from my perspective I also experienced a good spirit and camaraderie. As a new beginner I felt unsure if I would be accepted - and then I felt so soon integrated and respected by everyone. A lot of this nice atmosphere is owed to yourself - due to your warmhearted way of teaching and treating people. A big thank you as well!
 I am looking forward to the next training with you, hopefully in the next Tour and Train, but at least in December in Germany.
 With blessings,
Beate (Germany, Class June 2013)

---
Hi Moshe,   I just wanted to take some time to thank you again for the opportunity to tour and train where Krav Maga was invented and is still developing. It was really an amazing experience! Israel is a very nice country with a great landscape and also a very old history. If I think about the wall of the old Salomon temple, that was more than 3000 years old and I think about what buildings in Europe looked like or were made of back than, it's just unbelievable. If someone would have told me, that I would walk through Jerusalem, see the holy wall, visit the place where David defeated Goliath, I probably would have laughed at him. It was also very interessting to train with your local students. They all were very focused and especially the female students seemed very tough.   The whole trip was a great and long lasting experience. It definitely made me understand the roots of Krav Maga a lot better, but also get me a better understanding of the Israelites. I definitely need to practice hebrew - at least for the real understanding. ;-)  
I'm looking forward to the seminar in September.   Cheers from Germany, Sven
---
Tour & Train (June 2014) was a defining point in my life. I came with a very training focused mentality and was soundly impressed with both the rigour of practise and realism of the techniques. Moshe and his fellow instructors really will teach you as much as you want to know and by the end of the program I personally felt much more able to defend myself in any given situation. Although much more can be said in the way of training, it is really something you must experience for yourself and I can't recommend it highly enough!
As for the touring part of the program this truly exceeded my expectations, you have the opportunity to see Israel's past and present. Yad Vashem in particular is incredibly moving, there is no memorial in Western Europe that is comparable. Further, you will meet some of the warmest people in Ma'ale Adumim. I was invited to share Shabbat meal with a Rabbi and his family, an experience I will not forget.
The Caliber 3 courses are run by real Israeli warriors who rely on the techniques they teach to enable Israel's survival. Everyone I met there was incredibly passionate and really wanted you to understand the concepts, there was absolutely no room for just 'going through the motions'. The Counter Terrorism instruction in particular speaks for itself and is absolutely unmissable.
Tour & Train and IKI in general has such a fantastic atmosphere I can only really compare it to family, I thoroughly look forward to returning!
Matthew Phillips, United Kingdom, June 2014
---
I had a great time with your IKI training, really enjoyed it and for a complete novice, I felt comfortable with your training and pace of training. It was a great group of people, all really helpful and patient with me. Also your local pupils where all really friendly with a relaxed and happy helpful method of assisting and training a real pleasure!
Dan Mullen, United Kingdom, June 2014

---
Dear Moshe,

Sorry again for this late reply, had a lot of work to catch up with after Israel,

I would like to thank you once again for the incredible experience and time I had training with you in Israel and how fortunate I feel after joining IKI,
After many years of martial arts and even Krav Maga experience I finally discovered the style that really fulfills the objectives all self-defense and protection systems should have, effectiveness, usability and easy and fast to learn to effectively empower the normal people and enable them to be better able to protect themselves and their loved ones.

Discovering the IKI family and having the great privilege of training and learning not only from you, but also from Esther, the local students and the rest of the fellows of the Tour and Train Experience, especially from the most veteran members of our group like Allen and Patrick, was a really a wonderful and touching experience.

On top of that and on learning about the purpose of my two weeks absence, the parents association of my daughters school (YCIS, an international school with several branches in Shanghai and China) has asked me whether I could run a series of short work-shops to teach parents, specially moms, the basis of self defense, this is great news and could be the beginning of IKI first steps in China.

Once again thank you for all the things I learn and I honestly believe this is just the beginning I am already looking forward to continue my training and deepening my practice and understanding of IKI Krav Maga techniques and philosophy, reviewing and studying all the clips you send and the DVDs and already planning a next trip for intensive training in Israel.

Best Regards,

Alberto Caballero, November 2016

---
Veteran Instructors..
---
Tour and Train Israel Review
By Jürgen Köhler, IKI Germany
Tour and Train, June 2015
IKI Team Germany, Counter-Terror training. Team leader - Jürgen Köhler

Editor's note: Jürgen is a highly respected martial arts master. He came to IKI Krav Maga already a certified instructor and black belt in several styles. He has produced several martial arts instructional DVDs. Yet he came to IKI with no rank and no demands,
He has hosted two hugely successful seminars in his hometown of Königsbach-Stein and a third is scheduled for September this year.
He is a second dan black belt in IKI Krav Maga. Yet, even as a high-level practitioner and instructor, he found that in Israel he has much to learn. He came as a student and humbly dedicated himself to improving his Krav Maga skill and learning about Israel and our culture.
I can honestly say there is the before Israel Jürgen, and the after Israel Jürgen. I invite other instructors to follow his path.

Thank you Moshe, thank you Esther for your work with IKI, for organizing this indescribable Trip to Israel.
When I came home … many friends asked me: how was it, did you enjoy the Tour ?
Oh, yes … and I cannot explain .. "good" is not enough, Tour and Train is ..wooowww!
But why is it "wooowww" ? It is because of … where should I start?
Ok, at first the Training-sessions:
The Group trains inside and outside, with local Krav Maga students and with the international students exclusively … alone this makes a big difference to regular Seminars. You train in Israel … with the pupils of this fantastic country. You become part of this country. Training with the locals .. does not matter if men or women … they are all so friendly, like really good friends. We met a former IDF Soldier … a young man, he was in the Gaza-War .. he told us the real thing, … not even what the newspapers around the World tell. Here you see, why it is important to learn Krav Maga.
Maybe some of you think the Training in Israel –at Moshe – is only soft skill… hahahahha, so I tell you:
Train with the locals , feel the low kick from Laizer, enjoy the elbow strikes from Yonat or Julia.
If you talk with these guys and girls … you will get a flavor how is it to live in Israel.
Maybe in Your Home dojo the Gun-defense is just a game … wow, here it is real life. Everyone here knows: "if I do not practice enough, maybe tomorrow I will lose my life" IKI Krav Maga is not a game! It is to protect yourself and your beloved ones.
Our group was recruited by students and Instructors around the World. Australia, Poland, England, Swiss, Sweden, Croatia, Cayman Island, United States, Germany … all of us have different backgrounds. There was a former American Football Player, Bodyguards, Soldiers, Doormen, whatever… with these backgrounds we worked together with new situations.  A technique which works with an IKI Instructor with 30 years in Martial Arts will not work with a young women which never was trained in any style of Martial Arts / Self-defense. … so we where searching and finding a solution which fits every one.
During the two weeks all participants live together with local families … on this way we can talk with the "native speakers" … they are always friendly – also to us – the Germans.  Here we have learned a lot about the culture and the lifestyle. I must say: this was a great experience for me. I made new deep friends.
Israel – the land of the Torah and the Bible – here all these stories become alive!  The old City (of King David) or the Battlefield of David vs. Goliath … we also visited the first Christian Church in which the wonder of Pentecost occurred .. wow, I can not give words for this.
Counter-Terrorism Training…
Anti-terror training, what should I say? I've never shot before, I was not in the Army .. but yes it was great. The way how these experts teach you to shoot with a handgun or a machine gun … easy and effective! And than … in the lunch-break … a Man – I call him HERO – told us from his "job" in Uganda … to rescue about 100 hostages from terrorists.
Shai Ish Shalom speaking with members of IKI Tour and Train about his experiences with Yoni Netanyahu of blessed memory, rescuing the hostages in Operation Entebbe.

Visit the Synagogue on Shabbat.
OK, I did not understand any Hebrew word … beside Jerusalem and Amen. But this does not matter.
I've had the great honor to be there twice … and see the Jews …hear them pray .. and feel: the presence of the King of Kings, and LORD of all LORDS. Yes you can feel him.
After the ceremony in the synagogue we went to Esther for Shabbat meal. Eating together, talking and get the blessings from Moshe … WOW, why "WOW"? because Moshe is in the direct line to Aaron, the brother of Moses (Moshe) .. Aaron was the first High Priest of Israel. The First Cohen Gadol.
Heritage of the Fathers, synagogue in Maaleh Adumim.

But was there anything bad? or terrible … ?
Yes! When we walked in the Old City, we had to go into the Muslim-quarter … no, this is not a racist blog! But I felt not really safe in this area. .. for me it seemed dark and dusty.
The way how the Arabs have watched us … was not really friendly. Again: this is MY version and MY sight … maybe other guys of our group felt secure – but not me.
So what should I say … if you wanna be a Krav Maga –warrior … you "must" train there. You will never ever feel this Spirit if you will not be Part of this land.
Tour and Train IKI gives you much more than only training. Here you become something for your body, spirit and mind. .. all three levels of human being are involved.
Thank you Moshe!
With blessings to Esther, Laizer, Yonat, Julia and Rachel (a friend of Esther) The men of the IKI Germany delegation at the Western Wall in Jerusalem
---
Dear Moshe
Re: Tour and Train June 13

You came highly recommended to me after I trained with your teacher Itay Gil. I was initially attracted to IKI when I came across your website, I was impressed by the simplicity of the site, it made a change to find a site that did not have bells, whistles and fancy graphics and macho images smashing each page. Instead your site is designed to be a rich resource of both Krav Maga and the history of Israel, the information is clear and honest. I joined IKI and found I had joined a family.

I have been involved in martial arts for over 30 years and I have trained with some amazing teachers, for instance my instructor in the UK is Geoff Thompson 7th dan and founder of the Real Combat system. The point being I believe my experience to date helps me see through any smoke and mirrors that an instructor might be hiding behind. I am pleased to say that what you see is what you get with Moshe Katz and IKI, the emphasis always is in doing, developing or finding what works and not what looks good. Moshe is a rare tactician who is continually assessing tried and tested techniques in an effort to reach a goal of simple and complete efficiency. Once a student realizes that Moshe is not interested in proving how hard he can strike or how quickly he can deliver multiple strikes but instead he is intent on finding and teaching what is effective, then that student has already been taught a great lesson.

I needed to experience Krav Maga at the source so it felt natural to me that I should go with IKI and I'm glad I did. I stayed in a great apartment situated close to Moshes training facility, this was owned by a local Jewish family Susan and David who made me most welcome. Moshe organized the accommodation and it was first class, my host even provided ice packs for helping to soothe some existing injuries I brought with me to Israel.

Talking of ice packs, what a chilled out and relaxed guy Moshe is, his easy going attitude I'm sure helped to create a very harmonious and happy environment for the 22 Tour and Train participants. I was impressed with Moshes passion for the Jewish nation, its people and history and we visited some amazing places of massive historical importance. I floated in the dead sea and stood atop of Masada on the same day, an unforgettable experience.

The Krav Maga training was extensive, we often trained till 10pm and started at 9 30am but the time flew by, even on the days we visited places we always trained later in the day so I really enjoyed the fact that Moshe crammed so much into the time available.

Moshe is a well respected man in his community and I personally hold him in high esteem as both friend and instructor.

Here is my personal recommendation for Moshe Katz and Tour and Train IKI.

If you want the real Israel and the authentic Krav Maga then seek out Moshe Katz. Go to Maaleh Adumim and train at the source, no smoke and mirrors just solid honest Krav Maga delivered by a great instructor who lives his life to teach Krav Maga as a passion.

Rev.Tony Preston, (United Kingdom, Class of June 2013)
IKI Instructor
BCA Instructor
Founder of Krav Maga Wirral. www.kravmagawirral.com
---
I'm a man of few words but T&T for me has been the most incredible experience of my martial arts career.
Krav Maga is the perfect system for imperfect people. It's effective, easy to learn and you don't have to be a super athletic guy to learn it. Everybody can learn and master this effective style of combat regardless of anything.
But it's not just learning Krav Maga, it's understanding the cultural aspects of the Israeli people that you really understand how and why the system works.
That's why Tour and Train is the perfect tool to internalize the system and make it yours.
Jorge A. Castillo (Yizre'el)
IKI Instructor, US Military veteran (Rincon, Puerto Rico)

---
Hi Moshe,

Here is my review of the T&T programme:

"I have attended multiple Tour and Train sessions with Moshe Katz and would recommend this to training programme to anyone serious about learning the IKI Krav Maga system. A few of my students who attended the Tour and Train came back with a tangibly deeper understanding of the principles, logic and the techniques of the IKI system as well as a higher belt rank.
The tour and train is a serious course, you don't need to be super-fit as it is not particularly physically intense, but it consist of whole day training sessions that cover a wide range of defence scenarios, interspaced with visits to museums and historical locations in Jerusalem and the Judean desert local to the IKI headquarters. The two-week period and long training days condense a lot of material that would normally take months if not years to learn in a normal club environment.
Very worthwhile course for IKI Krav Maga students and in my opinion mandatory to any instructors who want to teach IKI Krav Maga. Those with casual or tentative interest in Krav Maga may find the course a bit overwhelming."
Ngā mihi
Regards
David Dumolo (3rd Dan)
Indomitable Mind, Body Combat Academy
Mobile: 0220307028
Email:imbcacademy@gmail.com
---
It`s was really an amazing experience! great people, great food.
Thanks to Esther Lehman for your hospitality and beautiful daughters. Thanks to Moshe Katz for promote friendship, for wonderful training and for teach us about the deep heart of Israel..not to mention the professional and good training.
Yuriko, Ramon, Mauricio, Daniel, (Krav Maga Calama, Krav Maga Antofagasta, Chile)
---
I have been regularly training in Israel for some years with IKI Krav Maga and Moshe Katz. I believe I was extreemely fortunate to find IKI amongst the many different organisations advertising tour and train type programme's on the world wide Web. 
Yes I believe fortunate is an accurate description when looking at the benefits available on the IKI tour and train programme, let me share the main features with you, I guess the main feature would be that everyone who attends gets to train with the chief instructor of IKI directly, there is no elitism or limited access to Moshe,  quite the reverse. Moshe has a wealth of knowledge regarding Krav Maga and is an expert on Jewish history, this makes the experience of tour and train very personal as one is privy to information that is derived from both personal and ancestral experience. Moshe brings real passion and feeling to every aspect of the programme and I honestly believe that this style of T&T is not available anywhere else.
IKI keep it all simple what you see is what you get, simple easy to navigate Web site that has literally 1000's of pages of information, the same goes with tour and train, training is laid out at pre arranged times as is the touring of historic sites. Esther is Moshes assistant who is wonderful at organising logistics, collection and airport transfers and accommodation and so forth.
The tour and train programme is situated in a place called Ma'al Adumim at the IKI head quarters and accommodation on the whole is located near by with local families or small private apartments at affordable prices.
This year's Tour and Train  was superb and I have made more friends from around the world from places such as as Israel, Poland, Switzerland, America, England, Australia, Canada and Italy.
Thanks you Moshe Katz and IKI for another outstanding Tour and Train.Tony Preston June 2016 (United Kingdom)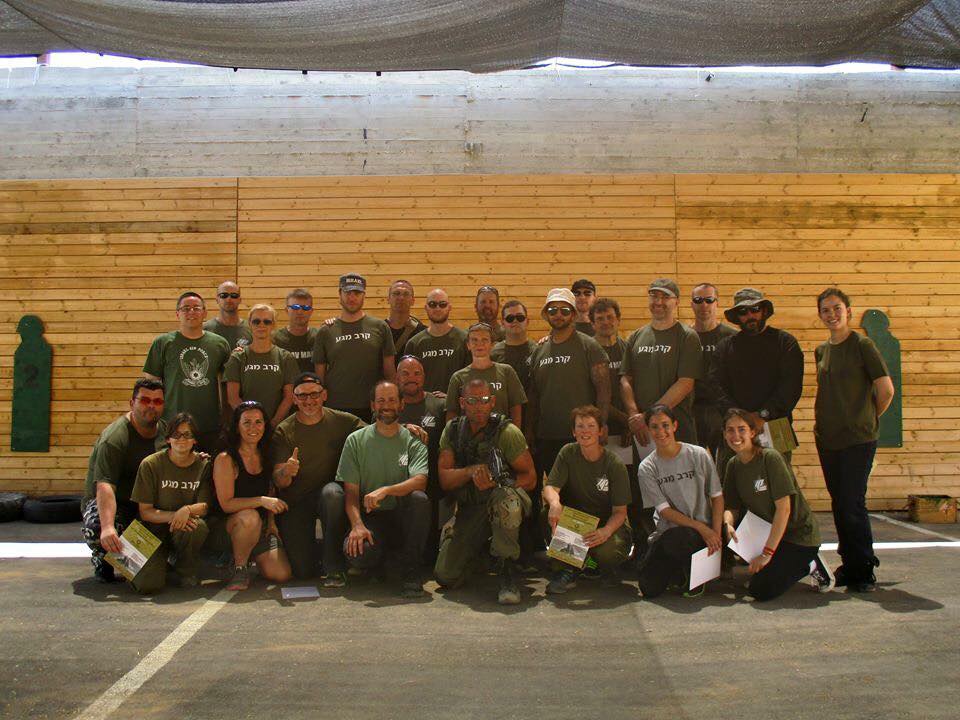 ---
The first thing I felt,  as I had arrived for tour and train, was a very welcomed feeling, it was strongly felt and made me much more at ease. I knew, ( or at least expected ) that I would learn much more of the Krav Maga and its history. I was very much surprised!!  The people are absolutely kind and wonderful. I have learned more From Moshe Katz, and Esther Lehman ( two angels by the way ) in ten Days, then what would takes months to learn from books. Their hearts are as big as Israel itself. They teach real Krav Maga That works at its simplest, design for everyone. The technique doesn't require strength or endurance to perform and is based on gross motor skills. ( big movements ) Any fine motor skills ( small movements ) go out the window under extreme stress such as a life or death situations.  Moshe, and Esther are both all about peace, respect and ethics. To learn IkI Krav Maga, is to learn peace and to spread that peace. To respect, and cherish all life.  Moshe Katz knowledge, and family roots to the  history of the Jewish people with their hardships and their triumphs, better then any book you will ever read, walk with Moshe back in time throughout Jerusalem, and the Masada, and not only will you Learn  the history, but you will feel the history!! The Heart and spirit of the people.   The whole experience can not be expressed in words it needs to be witnessed. I will continue to go back for as many years as I am on this beautiful planet.  Thank you Moshe Katz and Esther Lehman for welcoming me as a part of the IKI family. 
Gary Bishop, Newfoundland, Canada

---
Dear Moshe, June 2023
We would like to express our heartfelt gratitude for the excellent training in IKI Krav Maga in Israel and the wonderful insights into the history of Judaism. It was an unforgettable experience that we will always cherish.
Your training in Krav Maga was outstanding, and we learned a lot from you. You not only showed us how to effectively apply self-defense techniques, but also imparted the philosophy and principles behind Krav Maga. We were impressed by your dedication and passion for this martial art and are grateful that we had the opportunity to learn from such an experienced and talented teacher like you.
Moreover, it was an honor for us to hear more about the history of Judaism and your personal experiences. Your stories were inspiring and gave us a deep insight into the culture and traditions of Judaism. We learned a lot and are grateful for these valuable experiences.
Once again, thank you for your time, dedication, and kindness. We are sure that we will continue to learn from you and hope to have the opportunity to visit Israel again in the future to learn from you.
Sincerely,
Henning
Katharina
Sebastian and
Michael
---
Repeat Participants..
---
Well just had completed another Tour and Train here in Israel.
Its been amazing training and meeting high performing IKI students and instructors.
Iv been given more skills to teach and even though the photos are full of smiles and good times at training
These were all serious people that came from around the world to be here.
Iv never seen anything like it so IKI Krav Maga is Moshe Katz Krav Maga he is an amazing teacher.
Everything works and makes sense my body today is feeling it but my mind is full of so much more iv gained.Il Be Back ""
Pat Honan, Security expert, Australia
---
I did four Tour and Trains in row as I kept coming during last three years.
Trainings were:
1) always intensive, covering nearly every possible critical situation that one can come across, 2) up-to-date, all based on experiences of real life combat situations that Israel is facing daily which all brought genuine quality in each training and guaranteed that every training participant gets the best of Krav Maga today.

In general, trainings under guidance of Mr. Moshe Katz and IKI Association were by far the best choice I could made and spectrum of skills that I learned made me so much better prepared for work in high-risk environment.
Srdan Miconovic (Croatia)

---
Another plus is that the people I trained with when I got back said that under their system they wouldn't teach certain techniques until a student had a certain amount of time in the organization while Moshe will teach you everything that you want to learn and for about any scenario that you can think of.
Overall I can only recommend the trip to you. You will get to see the "real Israel" meet "real Israeli's" and will see that whole region differently when you actually get to walk and live there for even a brief period of time. Of course, you will also get great Krav Maga training as well."
Stephen Tallon, USA Participant, June 2011
---
"I attended Tour & Train in June 2011.
We trained for a minimum of 7 hours a day. This type of intensive training promotes increased muscle-memory ...eg techniques will start to become instinctive. No different from learning/practicing the mechanics of a golf swing. When it all comes together, you will remember it.
I remember within the last couple of days we did a pistol disarm (to the back of head) with our eyes closed to test our technique. It was the same result as eyes open. We felt the gun and reacted.
I will be traveling back to see Moshe next June. It is an experience you won't forget.
If you are serious/enthusiastic about Krav or even CQC in general, you will enjoy it.
Train hard, stay safe." Alan Blackney, Perth, Australia
"I'm Alberto, from Mexico City. I spent a week in Israel, training with Moshe and really wonderful group of friends from four continents last June, and I can absolutely say that my skills improved dramatically. You have to take in count that this tour and training implies a total immersion into Krav Maga: you LIVE Krav, training from 5 to 11 hours a day. That is the amazing thing about Krav Maga, you don't need to learn elaborated katas and techniques in order to get confidence on yourself, you go there to get a concept. And once you get that concept, the rest comes naturally."
Alberto Labra, Mexico
Alberto, from Mexico City, Mexico
---
My name is Jose Nacul and I am from Argentina and I teach 2 years ago, Kapap & Krav Maga (Israeli Defense Systems). I went to Israel in September to train in Krav Maga. It was a great time and I learned a lot and met a great person, Mr. Katz. I also met some local students of Krav Maga and I have great memories of them. I felt very comfortable and hope to return to Israel soon because I have the idea to continue with training.
Jose Nacul, Argentina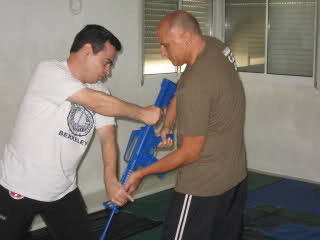 Jose training with Fred Heins, Netherlands, Tour and Train September 2011
---
"Having practiced traditional martial arts for over ten years I can say that that this courses offers a excellent bridge between the past and the reality of the world we live in today. The techniques offered do not compete with anything you may of learned already, they blend and offer you a practical means of engaging in many confrontational situations with techniques tested in the real world but still allowing you the opening to add what experience you already have. The trip is very well organized, and in between training you get the opportunity to learn about and see some of Israel's best sights." (Tom Barker, United Kingdom, Tour and Train June 2012-3)
---
Security Professionals

Hi Moshe,
I have already contacted BMA to find out how to submit one. please find below my review. (feel free to remove names if you or Esther would rather be anonymous)
I came to IKI Tour and train as my first visit to Israel so I was as interested in the Krav Maga training as much as the touring and activities that Moshe had planned, I consider myself to be extremely selective and hard to impress but Moshe far exceeded the expectations I had which I set very high, not only was everyday jam packed with training and well organised activities but the professionalism and welcoming atmosphere that Moshe and his assistant Esther provide made this tour an amazing experience.
Moshe has a wealth of knowledge and experiences in Israel that he openly shares with all participants and makes you feel like part of a family within an extremely short time. Esther his assistant is also amazing and made the experience even more enjoyable with her friendly demeanour and wealth of knowledge and experience in Krav Maga and Israel and both became friends very quickly, both of them show genuine concern and care for participants and go above and beyond to ensure all gain experience whilst they are there as well as ensuring that the experience is enjoyable to all.
The opportunity to train with locals is also a very enjoyable experience with some very friendly and talented Krav Maga practitioners training with Moshe who are more than happy to assist and train with visitors.
I cannot recommend this program enough whether you have been to Israel or not this is an experience that you will not forget, I will definitely be back and can't wait to see Esther and Moshe again.
Regards
Nick
Australia

---
Shooting, Counter-Terror Training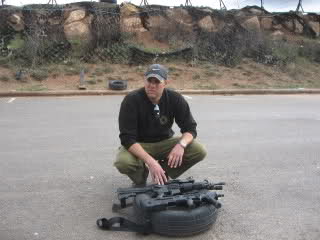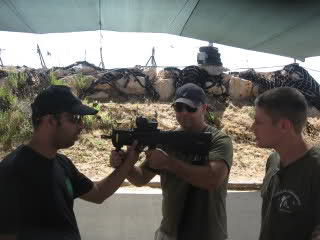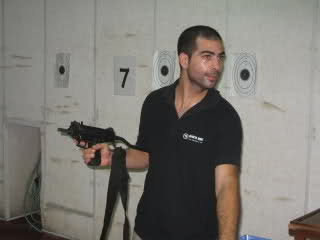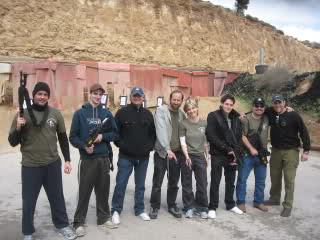 ---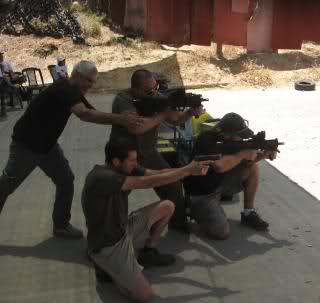 "My name is Gilbert, I've done the tour and train early this year, and I can tell you that the amount that you will learn in a short amount of time is unreal (easy to learn, hard to forget), also note that you will be training all day. You will be able to completely defend yourself against...you name it, guns, knifes, car hijack..etc
Its the best program out there."
Gilbert Le Bon, Perth, Australia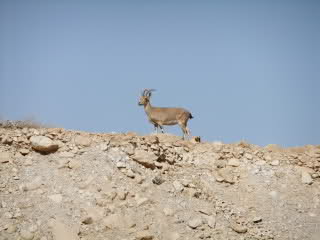 Ibex, Judean desert

---
"I did Tour and Train back in June with no prior training in any self defense and it surpassed all my expectations. Even though I haven't had much opportunity to train afterward there were so many things I've learned I feel able to apply this minute. It really works, guaranteed!
Trainings are fun, systematic, yet real hard but day ends with satisfaction on how many things you learn, how everything is easy to learn and how effective it is. Moshe says how transformed you can be - that I confirm!!! Of course that more and more training is needed, more repetitions, till all becomes as natural movement but even at this stage everything I learned so far gave me so much confidence to deal with situations in which before I wouldn't know what to do or how to deal with them.
I know there are many places out there where you can go for Krav Maga training but the one with Moshe was by far the best for me, and I intend to keep coming!
If you join in yourself you will see - it will be indeed some achievement."
Srdjan Miocinovic, Croatia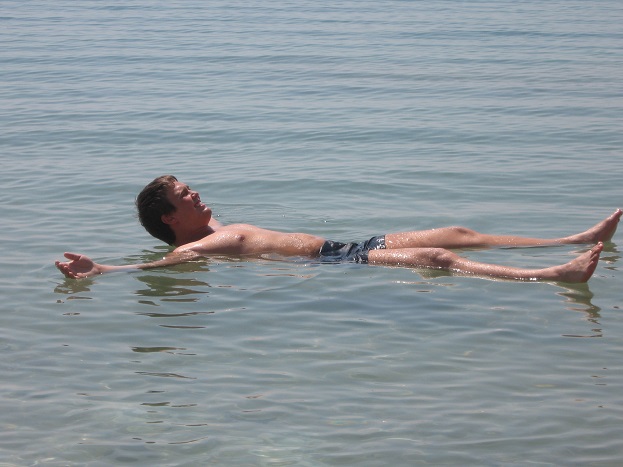 Even a big guy can float in the Dead Sea, Hugo from Norway
---
Moshe, you provide the most up to date self-defense training available. Thanks for providing these life-saving techniques.
Michael Villa, California, USA
---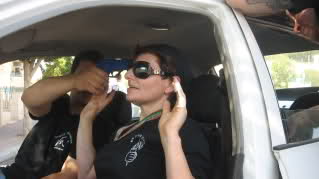 "my name is Alexander and I am a student of Moshe Katz. Last summer I traveled Israel on the Tour and Train program and it was a great experience. Long hours of practicing unique and innovative techniques was balanced by cultural immersion and guided tours around Israel. 10 days was the perfect amount of time (for me) to grasp the fundamentals of the techniques and ingrain the system into my body. Just like anything you learn you will need to continue practicing to keep your skills sharp, however, learning Moshe's system on tour and train is like learning how to ride a bike, once you get it you've got it." Alexander Sylvain, Mass, USA
Zander in action
perfetto è stato molto interessante e preziosoMi è piaciuto molto per le tecniche semplici e valide (Dr, Alberto Siclari, Italy)
---
Unique Krav Approach, Blending with Counter Terrorism Training

Dear Esther and Moshe,

I would like to take this opportunity to extend my big thanks for another amazing IKI Tour & Train experience, so carefully prepared and organized project so that each of us participants coming from around the world would feel good during every moment spent in Israel and with its people.

And brief  feedback on training:

IKI training again proved to be unique in its approach - techniques effective, easy to learn, and always 'fine tuned', improved.  The best part is when Moshe would explain a logic behind some technique by saying 'Why?' (why it works in a way it works?) and then 30+ years of substantial experience in martial arts speaks out explaining in very clear language to every person around why is it so and what is advantage against complex moves and numerous techniques in other martial arts/stiles in Krav Maga. I wonder who, of all others and known to be 'the best' in the world can do it the way Moshe does.  Most importantly, which made profound impression on me is notion how honorable foundations were laid in creation of IKI and objectives set for the future by making IKI Krav Maga accessible to as many people as possible, to enable people to defend themselves regardless on their age or physical abilities and also among them recruit those that will further promote IKI style and values by becoming committed instructors.

Special benefit for each IKI student is offered in form of additional training in counter terrorism and VIP protection where world class operatives trained us in combat/weapons/security protocols that only Israeli specialists developed and today deliver to their counterparts from around the world.  This merge was surely special bonus and I myself as a security professional found it extremely useful and most of all I feel ready to respond should critical situation would dictate so.  I am immensely grateful for every minute spent with such outstanding, and I repeat again, world class specialists.

I wish many more successful Tour & Train events in future, happy students from around the world to enjoy unique Krav Maga training with IKI and I give my personal assurance that I will come back even if it means being under fire - at least I will stand together with wonderful people of Israel and share fate with them.

With fondest regards, till next Tour & Train,

Srdjan
---
History
---
Kandy Jensen:
Krav Maga Tour & Train has been a tremendous experience.  Moshe and Esther have given us a very full two weeks.  Everyone has learned and grown a great deal with every opportunity that we have been given.  We have been exposed to the depths of history, war, and religion here in Israel.  I have gained more in this two week period than I could have in an entire semester of schooling on these subjects.  Moshe is knowledgeable and passionate about both the places  we have toured as well as the Krav Maga training that he provides.  This has made every day fun and enlightening.  In the past I found what I heard on the news about this region of the world to be confusing and extremely difficult to understand; however, with this outstanding experience, I am going home empowered.  I now have a much better understanding of what is going on here politically and religiously.  I have an increased understanding and deep respect for the history that has taken place here.  Our group is of different backgrounds, ages, gender, and religions, but with Moshe's genuine example, everyone has worked well together.  Life-long friendships have been made.  IKI Tour & Train has been a fantastic experience.  We hope to return in the future.
---
Krav Maga Training

---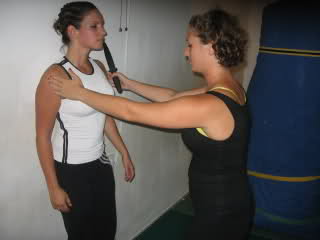 ---
"I spent 16 days with Mr. Katz in July 2011.
The training was more than satisfying and the level of knowledge Mr Katz showed was impressive. As an IKI-member I have a huge benefit of the online training program and the training DVD's. It is a good method of introducing new techniques and keeps the system up to date for the members. Unfortunately a short clip or a DVD cannot explain it all. Training "head to head" with Mr Katz gives it all a new dimension when it comes to details and explanations of the techniques. When I arrived in Israel had tons of questions, when I left I had tons of answers. I highly recommend a visit to the IKI center in Maaleh Adumim, Israel for anyone who takes their training seriously. It will take you to a new level."
Bjørn Olsen
IKI Norway
---
Mike Jensen
If you want to really understand IKI Krav Maga, you have to come to Tour & Train and be immersed in this training.  IKI Krav Maga is more than just a series of moves or techniques; it is an approach to living.  Coming to Tour & Train allows a person to really understand the philosophy behind that lifestyle, and where it comes from.  It is borne from the history of the Israeli people and it reflects their attitude towards life.  It reflects the ideas and "Never Forget" and "Never Again," which are woven into both the hearts of this people and the principles of IKI Krav Maga.  Amazingly, after about the first week of intensive martial arts instruction as well as historical and religious experiences, class members started to "see" how a certain attack would be handled even before Moshe presented the defense, simply because we began to "see" the principles behind the techniques and we could apply them to new situations ourselves.  That would have taken me years to develop attending a class once or twice a week for an hour or two.  I feel as though I gained years of Krav Maga experience and understanding in two weeks at Tour & Train.  I cannot recommend it highly enough.
---
Sample of some of out training.

---
---
Food
---
Most participants lose a lot of weight on these trips, but it is not for lack of food! Here you can experience Middle Eastern food as well as Italian food, healthy salads, and great coffee.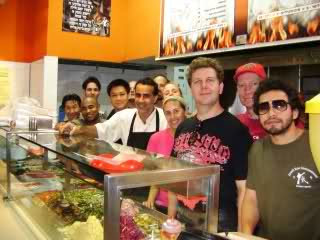 ---
---
Upcoming Training Sessions
June 5 - June 15, 2023 Tour and Train
June 18 - June 22, 2023 Five Day Training Camp Now registering participants 
For more information Tour and Train in Israel
---
español
Soy un hombre de pocas palabras, pero T & T para mí ha sido la experiencia más increíble de mi carrera en las artes marciales.
Krav Maga es el sistema perfecto para la gente imperfecta. Es eficaz, fácil de aprender y usted no tiene que ser una persona súper atlética para aprenderlo. Todo el mundo puede aprender y dominar este estilo eficaz de combate sin importar nada.
Pero no es sólo aprender Krav Maga, es la comprensión de los aspectos culturales de la población israelí que realmente hace que uno entienda el cómo y por qué funciona el sistema.
Por eso Tour & Train es la herramienta perfecta para internalizar el sistema y hacerlo tuyo.
Jorge A. Castillo (Yizre'el)
IKI Instructor, Puerto Rico

---
Asi quiero titular mi historia, porque cuando revisaba mis notas, lo que queria expresar acerca de mi experiencia en Israel, descubri cosas que no se ven desde adentro .. Es decir, en el mundo de hoy, todo es acelerado; Vemos ni#os de 8 a#os de edad que son cinturones negros en diferentes artes marciales (...) incredible, no?  Cuando o como fue que esto ocurrio en un periodo tan corto. Pero asi es, en la calle hay muchas academias y se ense#an muchas cosas.
Hay mucha propaganda que impresiona, pero poca verdad y sin lugar a dudas, muy poco realistas. Yo, personalmente he tenido experiencias con muchas de estas; En algunas academias de Artes Marciales, me encontre con "Maestros" que comen helados en medio de su clase, mientras hablan con sus alumnos, que por cierto, como ya mencione, ascienden a cinturones avanzados en cuestion de meses, y las fotos y celebraciones a travez de las redes sociales dejan ver cuanto "exito y orgullo" inhundan de absurdas fantasias las pantallas de nuestros ordenadores.
Tambien he estado delante de "expertos" que, en academias de supervivencia te explican que ellos proven el almuerzo y que no olvidemos traer: Linterna, Tienda de acampar, GPS, Celular/telefono movil, Cepillo de dientes, Cuchillo de Rambo, y una larga lista que hace que yo me pregunte: Que voy a aprender?  voy a sobrevivir, o a compartir y disfrutar de un paseo al aire libre con un grupo de entusiastas (...) Tambien he estado en escuelas de "Tiro", "Combate", y "Seguridad" ... en donde los instructores  venden tickets de parques tematicos y platican acerca sus "increibles asa#as ya (caducadas hace algunas decadas)  y al final del curso, cuando todo acaba, te das cuenta que nada se a aprendido.
Asi que esta introduccion es la que me hizo reflexionar acerca de mi titulo (Slowdown) ya que parte de este mensaje, es el hecho de que personas como yo, con tantas malas experiencias en la calle con academias fantasmas, es dificil que pueda hablar bien; Pues 1 de cada 1000 academias es Buena, y 1 de cada 3000 maestros, es verdadero y genuine.
Y esto fue la experiencia que yo vivi en Israel, con Moshe y su Academia (IKI); Yo no sabia que esperar, me resultaba insolitoluego de tantas descepciones con otras Escuelas, estar viajando hasta el otro lado del mundo para encontrarme con un grupo de personas que no conocia de nada.
Asi llegue y no vi una "Gran Academia", ni tampoco a un "Gran Maestro" (...) solo vi a un individuo normal y cuatro paredes blancas con una puerta que no funcionaba del todo bien, ( y esto lo comento sin animos de chiste ) .. por el contrario, lo que quiero resaltar en esta historia, es que entendi que es alli, en medio de toda esa sencillez y  asuntos normales y cotidianos .. todavia hoy se encuentran a los grandes y verdaderos Maestros, los que saben lo que hacen, lo que dicen .. y asi sin dudas es como se aprende para siempre.
No es en medio de lujosas Academias con altos costos y atendidas por un personal asistente, ya que sus grandes maestros solo son una propaganda mediatica y siempre estan muy ocupados.
Pero ese no fue el caso que yo vivi, sino al contrario; Moshe, ese hombre normal, es un hombre con una gran sabiduria, con mucha historia para contar, con grandes valores y con una inmensa passion por lo que hace, y sobre todo, un hombre con gran calidad humana, calidad de persona .. en conclusion, un verdadero Maestro. Un individuo que no viste uniformes elaborados y ostentando galardones, sino jeans y franelas, un individuo que no pide excusas porque esta muy ocupado, sino que estrecha tu mano y te atiende y mira tus ojos y te dice; Tranquilo, vamos a encontrar una solucion al problema ! .. Ese es mi Maestro, autentico y verdadero .. ese es Moshe, simplemente un hombre de "a pie", que lo conocen sus vecinos, su comunidad, un hombre que lo conocen en el Mercado, sus alumnos, y los beduinos del desierto (...)  asi es este hombre, asi es mi Maestro Moshe, un hombre comun y apasionado, sin ostentos ni altivismos, un hombre que vive con reglas, respetuoso y con moral. Y eso, es lo que hace que yo lo llame Maestro, un Gran Maestro.
Con respecto a su academia, esa, la de las cuatro paredes blancas y la puerta da#ada ... Estoy seguro que no hay mucho por lo que esforzarse y sumar mas cosas de lo que todos y cada uno de sus estudiantes puede o debe haber ya dicho. La major, asi es IKI academy, alli se aprende en una semana lo que en otras tal vez 3 a#os (...) Otras academias gastan tiempo y dinero en excelentes propagandas y publicidad, pero sus doctrinas no ni simples ni realistas .. solo son mediocres o pura pantalla de peliculas, subrreales. Tengo mas de 40 a#os y he vivido mucho en la calle, he viajado por varios paises del mundo y puedo concluir que las cosas  en la realidad suceden subitamente y con tanta rapidez, que en cuestion de un Segundo y medio se acaban las batallas, las peleas o situaciones hostiles; La vida en la calle no es parecida a las peliculas del cine ni tampoco como las vemos en los eventos olimpicos con mucho arte y poca marcialidad, en la calle las cosas suceden rapido, con furia y derroche de adrenalina y asi es que todo acaba en un Segundo.
Y esto es lo que aprendimos en IKI en Israel, a combater estos flagelos, a contrarrestarlos con sencillosy naturales metodos de combates probados durantes a#os ferozmente por fuerzas Elites Israelies.
No se necesita ser un individuo super atletico, tampoco un Rambo o un guerrero con un extensor pasado cargado de multiples experiencias y ataques .. cualquier individuo puede entrenar y comprobar que este metodo si funciona, que esta ajustado a la  vida cotidiana de cualquier individuo sin importer sus caracteristicas. en conclusion, recomiendo esta Academia y la guia de Moshe con los ojos cerrados, nadie asiste a este entrenamiento y se marcha sin decir que nada aprendio y mucho menos que esto no sirve o puede ser aplicado en la vida real.
Les deseo mucha suerte y aprovecho para mandar un saludo muy afectuoso y con mucho respeto primeramente para mi Maestro Moshe y su maravillosa asistente Esther y tambien para todos y cada uno de mis compa#eros de entrenamiento. Fue todo un exito y una experiencia unica en su clase.
Frank -
Class/Jun-2013
Orlando, Florida