Hatred Lives
By Moshe Katz
CEO
Israeli Krav International

---
April 6, 2017, Israel, our homeland

---
It is a beautiful sunny day. The sun is out and all is blooming, it is Spring, that time of year when everything comes back to life. Even the ancient Pagans recognized this time of year as a "Return to Life". For us we celebrate the holiday of Pesach, Passover, and the freedom of the Jewish people from ancient bondage.
It is a beautiful day and everyone is concerned with cleaning their homes and preparing for the holiday, smiles are everywhere as neighbors and friends wish each other a happy and holy holiday. How wonderful it is.
But beneath all this sunshine and happiness lurks a deep dark evil, one which we must never forget. I am watching a testimonial by someone I know very well. She is telling her story, a childhood in the shadow of Nazism, she is telling how her aunt lost her mind and then her life. She is telling of the horrors she experienced as a little girl. It is on YouTube, and as usual the evil Nazis of today are posting their comments.
Yes, there are still Nazis today. They may not march around in full uniform but the same ideology beats in their hearts. They speak many languages and are all over the world. But at this point it is still not wise of them to show their ugly heads, the climate is not quite right yet, they are biding their time. But in the mean time they hide behind "handles" like "chet youbetya" and most their racist comments for all to see.
Yes my friends, evil is all around us, evil walks besides us, biding its time. Do not be fooled to think it is a thing of the past. Just turn on the news and we hear of ruthless killings all over the world, against many different types of people. Just yesterday a Jewish woman was murdered in France and thrown out her window. Evil lives.
Yes, it is a beautiful sunny day and mothers are pushing strollers in the park. But only yesterday those same Jewish mothers had their children pulled from their arms and brutally murdered in front of their eyes. People went insane. Call me depressive, accuse me of living in the past, I care not, I care only for the truth. Evil lives.
It was only yesterday that my cousins faced Dr. Josef Mengele and were led to the gas chambers. It was only yesterday that haters like this piece of crap from YouTube, this human excrement was parading around in full uniform doing then what he wishes to do today.
So my friends it is not yet time to beat our swords into plowshares, and our spears into pruning hooks, no, not at all. It is still time for us to train, to improve our techniques and to develop a warrior mindset. As one survivor/Witness said, when asked why he did not resist, "It was simply not in our nature to do so".
We must return to our warrior nature, as protectors, as guardians of life. Let us not be lulled into a false sense of security. Let us remember that the Passover holiday of Freedom is a reminder that freedom is never free but must guarded day by day, generation to generation. 
There are truly sick people among us, from the "comedians" like S.S. (Sara Silverman) to the Nazis of today. They are found amongst all nations and races. While we push the baby carriages and enjoy the sunshine they plot the return of darkness where those very same children can be torn from their mother's arms and thrown in the fire to be burnt alive. Yes, it happened, in Jedwabne and in Ukraine and all over. And .....we must make sure it never happens again.
Hatred lives, Evil lives, and it is not far away from us.
We the Jewish people have returned home. I love to go outside and see young couples, smiling, full of sunshine, taking care of their children. I love to see old people walking and leaning on their canes in the fulfillment of the prophecy from over 2,500 years ago; Thus says God, the Lord of hosts, old men and old women shall yet again dwell in the streets of Jerusalem, and every man with this cane in his hand for they are so old. And the streets of the city shall be filled with boys and girls playing in the streets. (Zechariah 8, 4,5)
We have come home and the Dry Bones have come back to life. And as the prophecy foretold those Dry Bones shall become a great army, an army of peaceful warriors who shall defend all that is good and right and just.
We prepare to defend ourselves against the evil that still exists in man and we pray for the day when it will no longer be necessary.

---
And many people shall go and say, Come ye, and let us go up to the mountain of the LORD, to the house of the God of Jacob; and He will teach us of His ways, and we will walk in His paths: for out of Zion shall go forth the law, and the word of the LORD from Jerusalem. And He shall judge among the nations, and shall rebuke many people: and they shall beat their swords into plowshares, and their spears into pruning hooks: nation shall not lift up sword against nation, neither shall they learn war any more. (the prophet Isaiah)

---
Join Us in Israel - Tour and Train

---
Come to Israel and we shall train you in the ways of survival. We train the world.
Take two weeks off that will change your life.
For more information.
Tour and Train Israel Experience
---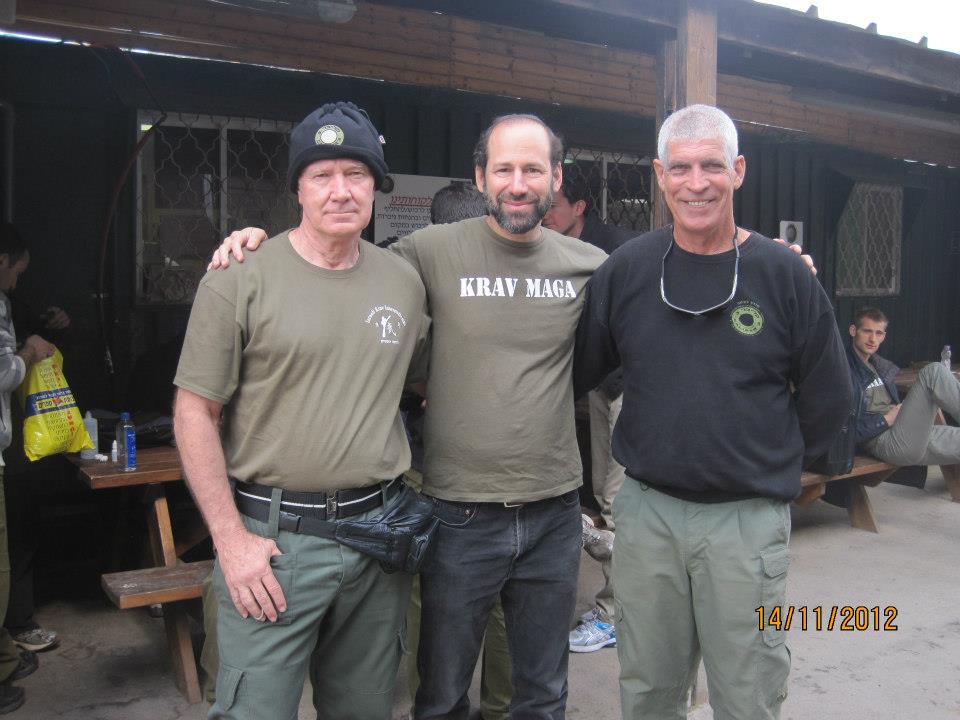 Warriors of Peace, protecting the future and sharing the message.
We will train you.