having a voice 

BY 
MOSHE KATZ
CEO
ISRAELI KRAV INTERNATIONAL
---
January 16, 2020, Israel
---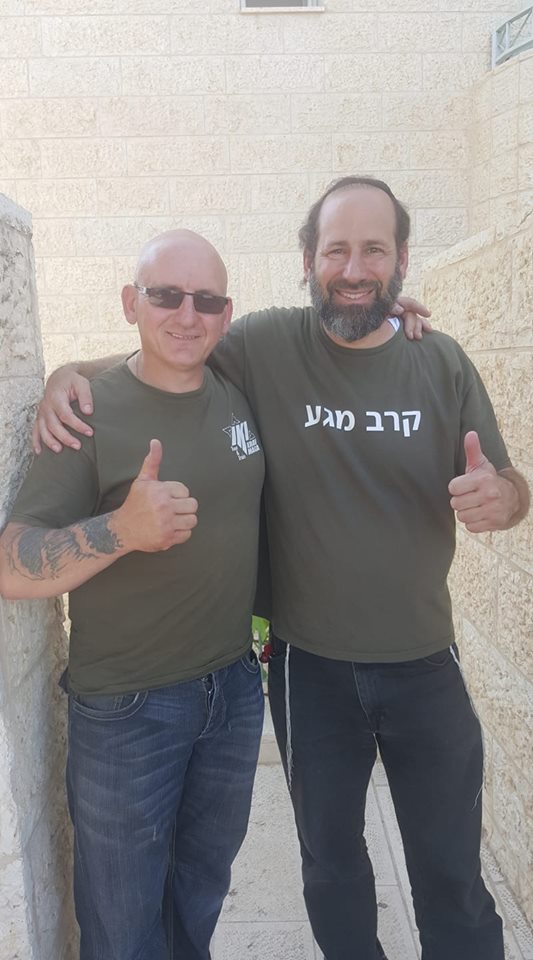 with Tony Preston in Maaleh Adumim, Israel. 
---
When I ask my students/instructors for advice on an upcoming Anti Bullying program my friend, IKI instructor Tony Preston of England, said, "Give them a voice". 
I had to meditate on that one. 
What I feel is a voice is the power that comes from within you. It is a feeling that I am someone; I am a person who is entitled to respect, I am a person who will not be pushed around. I have a right to be here. I have a right to speak up. 
But where does this voice come from? It is confidence, it is self-confidence. It can come from your upbringing or it can come from your training. 
I have seen it countless times over my many years as a martial arts/Krav Maga, instructor. I have seen it in small children and adults of all ages, men and women. I have experienced this change many times. 
A timid child becomes a confident young adult, an insecure individual becomes a mature self secured individual. I have seen martial arts students become successful businessmen and attribute their success to the confidence they attained from their training. I have seen rabbinical Yeshiva students grow in their wisdom and spirituality, and they credited their Krav Maga training.
Done correctly, Krav Maga training is never a waste of time. The time you invest in your training increases your productivity in other areas of your life. It gives you that inner voice that says, "I am here, and I can do this". Challenges are met, obstacles are overcome. Doubt and anxiety are minimized. All this amounts to a huge increase in energy, productivity; you get more bang for the buck, more miles out of a tank of gas.
There are doers and there are slackers. We create doers, you make the most of your time. You stop wasting time on doubt, self doubt and confusion. When dealing with the bullies of life, as a child or as an adult, this gives you that inner voice. Get the deal that you want. Solve the problem at the bank in one meeting. Close the deal in one conversation. I am here and I shall be heard. 
"Move over rover, let Jimmy take over" (Hendrix)
---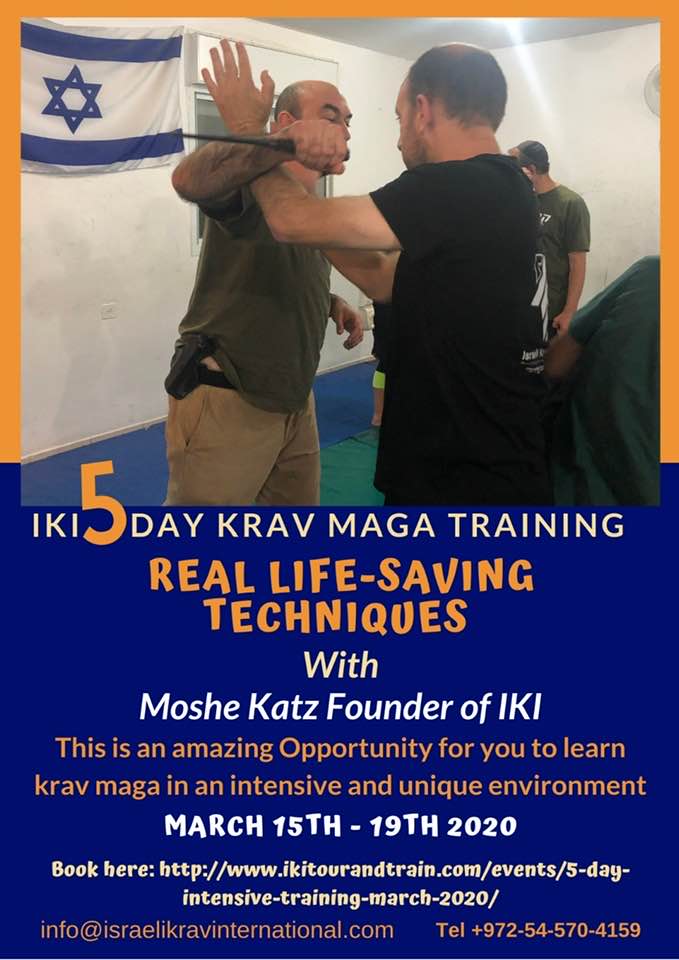 Join Tony, Moshe, Esther, Lazier, Baruch and the gang in Israel for an amazing Five Day Training Camp in March. 
For more details and to reserve your place
Five Day Krav Maga Training Camp Israel
---
Start Your REAL Training TODAY
Or is someone coming to save you?

IKI Krav Maga on line distance training - Leading to ranks and certification.
Tour and Train Israel Experience
Personal Training  - If you are interested in personal Krav Maga training (private lessons, or small groups) please contact us on the form below. 

---
Warning - This is NOT your standard commercialized Krav Maga. This is your source for the truth.
---
---
---