IKI Krav Maga Asia

---
Japan

---
Krav Maga Japan
Hiroshima - Shiori Iwagaki. Level Two - Assistant Instructor
Sapporo, Hokkaido 大窪秀嗣- Mr. Hidetsugu Okubo Level One, Apprentice Instructor.
Mr. Okubo joins us with a wealth of martial arts experience, including black belt in two Japanese styles. He trains with Shiori Iwagaki.
Mr. Okubo holds and operates a security company; E-system security
株式会社イーシステムセキュリティー
http://www.e-sysjp.com
---
Kazakhstan

---
Igor Kudashkin, Almaty,
---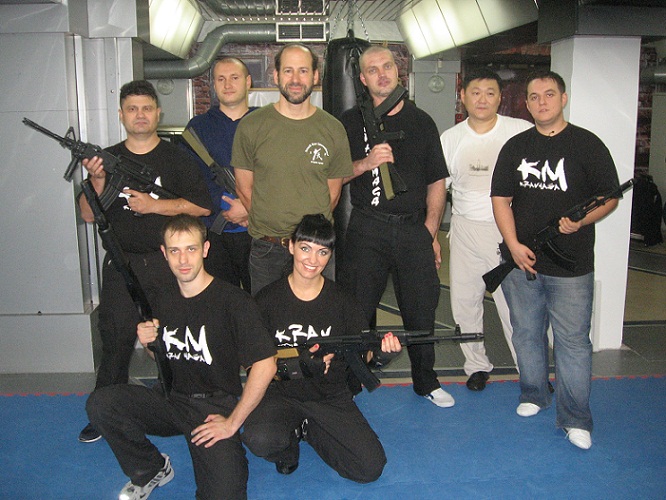 ---
Back row: Igor Kudashkin, Maxim, Moshe, Vadim, Radi, Anvar, Front row: Sacha, Oksansa.
Igor Kudashin was part of the Battler Center and was certified as a Phase One IKI instructor after many years of Krav Maga training. Today he is president of Krav Maga Federation, our representative in Kazakhstan.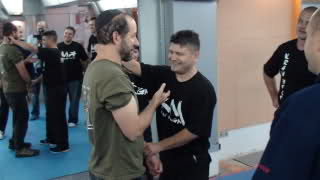 Igor Kudashkin training with Moshe Katz in Almaty, Kazakhstan, 2010
---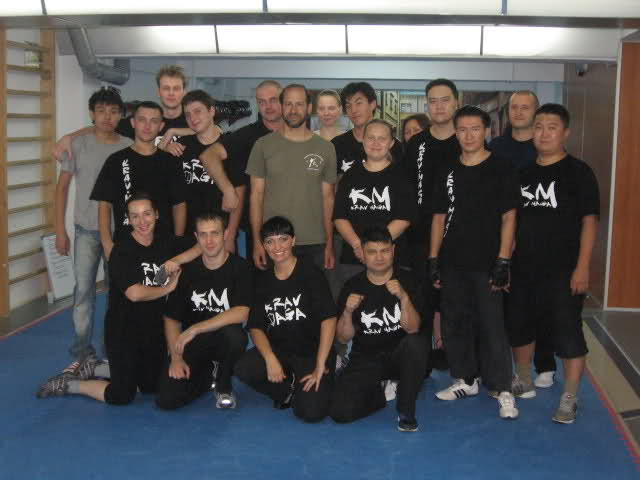 In September, 2010 I made my first Krav Maga visit to Kazakhstan. Visit to Kazakhstan
Thailand
IKI Thailand IKI Thailand