Krav Maga and Skin Cancer
By Moshe Katz
---
June 21, 2010
---
What is the connection between Krav Maga and skin cancer? There really is none unless you train outside all day long in the hot sun. Yesterday as I turned on my computer there was an article about the increase in incidents of skin cancer. Very sad, what was the cause of this increase? The answer was that it was mostly among young women who frequent tanning salons.
Hmm, I had sometimes wondered about those beautiful girls who always seem to have a great tan, I guess the answer is the tanning salon. Now, however, it appears there is a price to be paid for this skin deep, and fading, beauty; an increase in skin cancer.
How does this relate to Krav Maga?
The answer is simple; Do not let your ego get in the way of your real self defense. Ego can get you killed. Ego can draw you into an unnecessary fight with horrible consequences, and in our case here; ego can bring on unnecessary skin cancer. All the great martial artists I know make a point of avoiding potentially bad situations.
---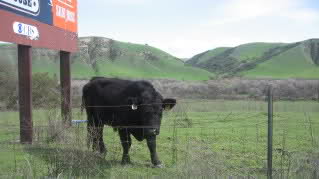 Some opponents should simply be avoided
---
Our goal is quite simple; get home safe, survive. Now if you get hurt it does not really matter by whom, i.e. if you got run over by a truck, (God forbid), fell down a flight of stairs, or got shot by a thug, either way you are in pretty bad shape. It is equally important to avoid all of these dangerous situations. Say you are a master of Krav Maga, you beat three thugs on your way home but then get hit by a truck because you were careless crossing the street, the result is the same, you will still be dead.
So I go back to some of the best self defense advice I ever heard, from the movie character Mr. Miyagi ( Karate Kid Two). The wise master said, "Best defense – not be there".
If we can avoid a fight, avoid a confrontation, avoid trouble –then that is the best solution. Must we have a fantastic tan year round? Not really. Perhaps I am not being fair since I live in the desert and get plenty of sun, but still, with the risk of skin cancer as our "attacker" I think avoidance is the best solution. This is the same as not going in to a bar known for drunken fights. Avoid what you can, deal with what you must.
Allow me to point out that on a national level there is a difference. At the beginning of World War Two the leaders of the free world tried to avoid the Nazis and their leader. Some confrontations should not be avoided. It takes wisdom to know which situations to avoid and which to tackle head on. We make mistakes, and then we must learn from them.
"With every mistake we must surely be learning" (The Beatles)
---
Krav Maga en huidkanker
---
Wat is het verband tussen de Krav Maga en huidkanker? Er is echt niemand, tenzij je de trein buiten de hele dag in de zon. Gisteren toen ik draaide op mijn computer was er een artikel over de toename van incidenten van huidkanker. Zeer triest, wat was de oorzaak van deze toename? Het antwoord was dat het vooral was onder jonge vrouwen die veelvuldig zonnestudio's.
Hmm, ik had wel eens afgevraagd over die mooie meisjes die altijd lijken voor een groot bruin hebben, ik denk dat het antwoord is de zonnestudio. Nu echter, lijkt er een prijs moet worden betaald voor deze huid diep en vervagen, schoonheid, een toename van huidkanker.
Hoe verhoudt dit zich tot Krav Maga?
Nou, als je een regelmatige lezer van dit blog zou je kunnen weten nu dat ik verbinding kan zowat elk onderwerp aan Krav Maga. Het antwoord is simpel; Laat je ego in de weg van je echte zelfverdediging. Ego kan je gedood.
Ons objectief is heel simpel; veilig thuis te krijgen overleven. Nu, als je gewond raakt het niet echt uit door wie, dat wil zeggen als je echt overreden door een vrachtwagen, (God verhoede), viel naar beneden een trap, of heb neergeschoten door een misdadiger, een van beide manier bent u in het mooie slechte conditie . Het is even belangrijk om te voorkomen dat al deze gevaarlijke situaties. Stel, je bent een meester van Krav Maga, u drie schurken verslaan op weg naar huis, maar dan krijg aangereden door een vrachtwagen omdat je onvoorzichtig oversteken van de straat, het resultaat is hetzelfde, u zult nog steeds dood.
Dus ga ik terug naar enkele van de beste zelfverdediging advies wat ik ooit gehoord heb, uit de film Mr Miyagi karakter (ik geloof dat het Karate Kid II). De wijze meester zei: "beste verdediging - er niet zijn".
Als we een gevecht te voorkomen, een confrontatie te vermijden, te voorkomen probleemloos dan is dat de beste oplossing. Moeten we hebben een fantastisch kleurtje het hele jaar door? Niet echt. Misschien ben ik niet eerlijk want ik woon in de woestijn en krijgt veel zon het grootste deel van het jaar, maar nog steeds, met het risico op huidkanker als onze "aanvaller" Ik denk dat te vermijden is de beste oplossing. Dit is hetzelfde als niet van plan in om een bekende bar voor dronken vechtpartijen. Vermijd wat je kunt, omgaan met wat je moet.
Sta mij toe erop te wijzen dat op nationaal niveau is er een verschil. Aan het begin van de Tweede Wereldoorlog de leiders van de vrije wereld probeerden de nazi's en hun leider te voorkomen. Sommige confrontaties mag niet worden vermeden. Het duurt wijsheid om te weten welke situaties te vermijden en die aan het hoofd op te pakken. We maken fouten, en dan moeten we van hen leren.
"Bij elke fout die we moeten zeker leren" (The Beatles)
---