Listen Well


By Moshe Katz
CEO
Israeli Krav International

---
December 22, 2015, Israel

---
I am thinking of some rabbis that I knew, three in particular, all are no longer among the living. They were special, they were controversial. They were very different, each was special in his own unique way.
One was a fighter, one was a singer, and one was a seer. I had the privilege of meeting all three and seeing their magic.
Magic?
Yes, it was magic, truly it was magic.
I am sitting near a door, Sabbath morning, and he emerges from a door directly across from me, his eye twinkles, his head nods slightly, his silent lips say...Good Shabbos, have a good Sabbath day filled with peace and Joy. It was the Rebbe, back in Brooklyn. A giant of a man. In that one silent moment he conveyed pure love. What I felt was...You matter, I do not know your name, but you matter, you matter to me so deeply that if need be I will do everything in my power to help you. And I KNOW this to be true. I have absolute certainty, without the slightest doubt, that if I needed the Rebbe's help he would have moved heaven and earth to help me. I felt it in his glance and I know it from countless stories I heard from others.
It is the gift of love, the gift of truly caring.

---
I am in the back of a room. I am part of the kitchen staff, washing dishes, scrubbing pots and pans but I know that the Singing Rabbi is in the main hall performing. So I take a little break and sneak a listen. He sees me, there are many people in the audience, but he sees me. He nods towards me and looks directly at me. 
Whenever he would meet someone he would hug them, embrace them, he was pure love. He visited Russia at the time when Jews were not allowed to emigrate, nor were they allowed to practice their religion. It was impossible to purchase Jewish religious objects. So he brought what he could and gave it out for free.
But more people wanted the holy objects. So as he was leaving he gave his own prayer Shawl, his tefilin and even his kipa (yarmulka). He "gave the shirt off his back".
With a man like this you know are special, you feel special. He makes you feel special.

---
I was at my first rally. The rabbi came over and spoke to me, he looked at me, it was the Fighting Rabbi, and I knew then and there that if need be he would give his life for me. Over the years I came to know him very well, and he inspired me greatly. When I needed a place to stay he took me in. He traveled the world warning people about the dangers ahead. He was shot dead in New York City by an Arab. There was no conviction.

---
What these men had in common was a gift. When you were with them you felt special. You felt as if you were their only disciple, you felt that you mattered. I am not attaching a photograph to this blog but this blog was inspired by a photograph. It was a photograph of a young man at my seminar in Germany. He is no longer with us. The boy felt he needed to leave this life early. Sometimes life...is all too much.

The pain is so great that it has taken me a some time to be able to address this. His father is a man of great spirit and strength. Thank God.
IKI Krav Maga meant so much to him that he was buried in his IKI hoodie and the IKI logo was on his coffin. I can only hope that we added some joy and meaning to his life. At this moment I think of him.
In my father's study there is a plaque, in honor of his father, Grandpa Moe, Moe "Moshe" Katz, of blessed memory. It says God has given, God has taken, let God's name be blessed. The word for given is "Nathan". This was the boys' name. God has given.

I look at the photo of him training. I look at all of us around him and I ask, Did we notice him the way those rabbis noticed me? I am not speaking of his family. There is no doubt whatsoever that they loved him unconditionally. My question is for the rest of us. Did we see this young man the way those rabbis saw each and every one of us?
Do we notice others? Do we listen to others?
The Rebbe looked at me with those deep penetrating eyes, and I knew I had a guardian angel, life was a little bit better because I knew that someone cared. I knew that I mattered.
And the singing rabbi who took a moment of his time to look at me, at me! He turned away from his guitar and he looked at me, and without saying a word I know what he was saying..."Moishe, my home is your home, you will never lack for anything, I care about you."
We need to care more, we need to see more, we need to feel more. Someone out there needs a word of kindness, a special glance, let us be the one. A smile cost you nothing but a moment of your time.

---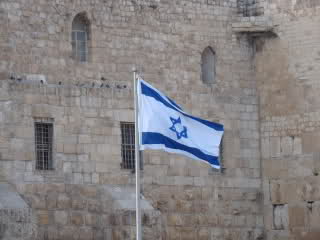 ---
Comments
---
Dear Moshe,

First, my condolences. Losing a friend is something I have experienced only once, and it was an awful feeling. I mourn with you, Moshe!

I just read your blog post about your student who committed suicide. During the time I spent with you in Israel you told many good stories and you often spoke of rabbis that had inspired you. I am grateful that you continue to do this through your blog, of which I am a regular reader. As a non-Jewish person I sometimes have to explain to my countrymen why I am inspired by Jewish culture and why I mention rabbis more often than priests. I have no exhaustive and coherent answer but I know that the storytelling is a big part of why. The way that you wrote about this very difficult subject touched me, for I meet many people in my line of work who suffer without anyone having taken notice.

This letter is to express my respect and gratitude for your shining light on a phenomenon that exists in abundance in our modern society. You shared your perspective on your student's tragic passing away and pointed out in a humble tone something that far too few of us even take the time or muster the courage to address or even think about. What is our responsibility as a community, as friends (or strangers for that matter) or as humans to other humans? How can we approach our fellow humans in a manner such that we assuage their discomfort and instill the sense of trust they need to open up to us and allow us to listen or to help? How do we see? Why didn't we see?

Ending this letter I want to say thank you for your choice to stand up for people suffering in silence amidst people who care about them and to whom they could have turned in their difficult situation, were they to know that the people around them weren't ignoring them but were simply for some reason unable to grasp their suffering. And thank you for the humble and warm way in which you did. Unfortunately, as painful as it may be, I think we have to ask ourselves the questions that you ask in your post. That is the only way to improve ourselves and be better prepared the next time a beloved friend or stranger suffers in silence.

I also want to thank you (a very late thank you, I know) for having me as your guest over the Tour and Train. You have inspired me in many ways and taught me so much about self-defense and Jewish culture. I hope that I can raise the funds and the time to come back to Israel and train with you again.

Sincerely yours
Björn

---