Trust
By Moshe Katz
CEO
Israeli Krav International 

---
April 27, 2018, Israel
---
Yesterday at this time they were still alive. Yesterday at this time there was still time to turn back. 
Today it is too late. 
Ten families have buried their children. 
So young, so full of hope, the best of the best, chosen, hand-picked, for a pre-military academy. Yesterday was their first trip, a "bonding" trip. Those who survived will be bonded forever. 
It was avoidable. 
We do not enter into God's calculations and we do not question judgment but we live here on earth, within the confines of normal life, and we must do what we can. We do not tempt fate. 
You open your martial arts academy, pay the rent, set it up nicely. Students sign up and you feel good. Soon you get to know them; one is a police officer, another is a bounty hunter and another is a guard at a maximum security prison. Suddenly you realize this is not just a business, suddenly you realize that these people have placed their lives in your hands. They have placed their trust in you.
This is a huge responsibility. 
As self defense instructors we have this grave responsibility to our students. We must put ego aside, ranks aside, senseless ego matches aside and focus on one thing! the lives of our students, they placed their trust in us.
I saw the messages exchanged between the students as the trip began. Everyone was warned about the weather, the harsh conditions were well known. The trip should have been cancelled.
I understand, you plan,  you organize a trip, you don't want to cancel. As organizer of Tour and Train in Israel I understand. If an area is not safe we must cancel, if the weather conditions are bad we must change our plans. Everyone will be disappointed, no Dead Sea? No Masada? Yes, it can happen. We try our best to plan at the right time of year when the weather conditions are suitable, but anything can happen. There may be times when a change of plans is called for. 
I saw the messages. One wrote, This is terrible, we will be killed! We are tempting fate. I am serious!.  (this girl died)
The students were clearly very worried. One wrote a comment to his friends on the trip, "I guess they know what they are doing". 
and it hit me. 
Sometimes, often, a student will override their own natural defense mechanism, their own "gift of fear", because they trust their teachers. That is what the message was all about. The students were concerned but wrote "I guess they know what they are doing". 
The students placed their trust in the system, in their teachers but the teachers failed them. 
As teachers we have a heavy responsibility; we must not think as businessmen but as teachers, we must never lose sight of this one simple fact - our students assume we know what we are doing, (even though most martial arts teachers actually do not know what they are doing).
We must not betray this trust, under any circumstances.
Is the system you are teaching the best one? (not do they give ranks as fast as you demand them? do they give out nice awards for doing very little).
Your students place their trust in you.
Israel now mourns. Twenty four hours ago they were still alive. Twenty four hours ago their families were looking forward to welcoming them home and hearing about their wonderful trip.
Think about that. 

---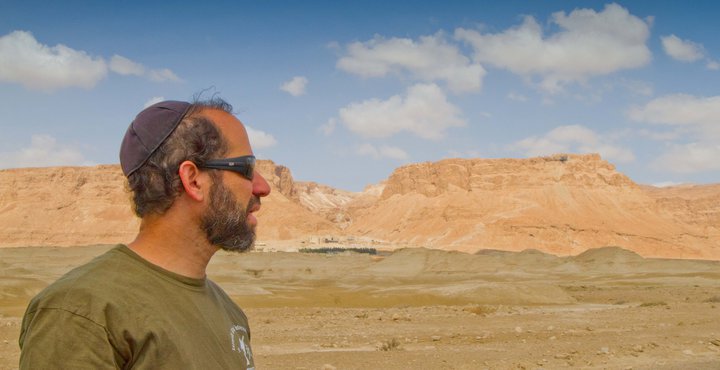 Moshe at Masada, we only travel when it is safe. 

---