Fit For Krav
By Moshe Katz, Krav Maga Instructor, Israel
---
I was having a conversation today with a friend. She is over 50, operates her own business, is a mother, a wife and a grandmother. She keeps fit despite her heavy schedule and even makes time for intellectual and religious pursuits.
Like many people she is aware that the world is an increasingly dangerous place and that anyone, anywhere, without warning, can find themselves in a difficult situation.
We all try to avoid danger. Stay aware from places that "invite trouble", avoid professions like being a drug dealer, a hit man, a con man or an international double agent. Avoid places where you know that you are not welcome. All that certainly helps.
But we all know that sometimes you can be minding your own business and still find yourself the innocent target of an attack. Wrong place, wrong time, luck of the draw.
And so my friend said she looked into Krav Maga.
What she found did not appeal to her.

---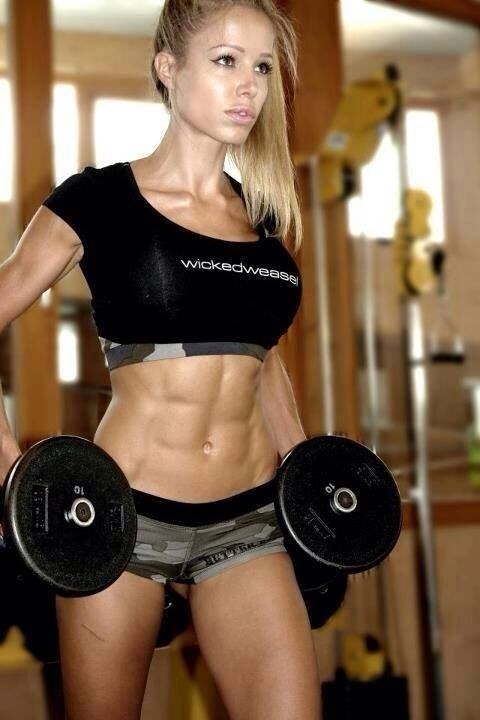 Not one of my Krav Maga students, and not our official training outfit. It is great to be fit but you do not have to be so fit to train in our style of Krav Maga.

---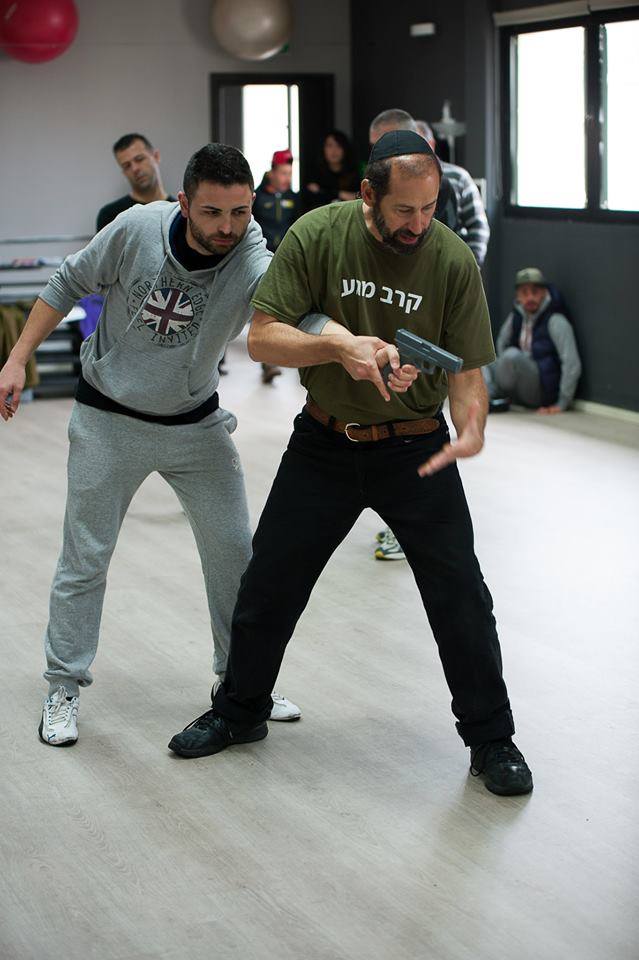 I wanted to show a photo of a "regular" person as compared to a fitness model but I was concerned that whomever it was would feel bad in comparison, as such I choose a photo of myself to highlight the image of a non model and an imperfect person.

---
What she found did not appeal to her because it made her feel inadequate.  What she found scared her off.
What she found were all the typical websites designed by web professional; marketing experts.
I too have been advised by these experts but have chosen a different path. I was advised that my site is from the age of the dinosaurs, resembles an encyclopedia, is fit only for scholars. I was told that I am not even "in the running".
My friend looked into Krav Maga and found all the commercial sites. She reached the conclusion that Krav Maga is for:
Young people,
Very athletic people
Top athletes
People who have a lot of time to devote to training
Extremely tough, commando type people, those who attend "boot camp" for weekend fun.
---
All the girls had bodies that she could no longer attain, and the men looked nothing like her less than perfect husband. (who is actually quite fit but not on steroids).

Krav Maga, she told me, was simply not for her.
I was inspired.
I was inspired and I shared my vision with her.
My vision is a form of Krav Maga that all people can do. Everyone has a right to live free and without fear. Everyone should be able to defend themselves.
You do not have to be a super athlete to do Krav Maga. Our style is continually being evaluated, modified and adjusted to make it more "user friendly" for all users.
Yes, you do need to make a certain commitment to our training. Do not treat it just as a fun hobby. No! We do take this very seriously but you do not need to move into the gym.
Make a commitment to ongoing training. Take your training seriously but you do not need to give up your regular life.
My friend has a business to run, a family life to manage and other important obligations. I do not expect or want her to give up any of these, nor can we add hours to the day or days to the week.
But you can always make some time. Realize that self-protection is a priority and make some time in your life for it. This is truly about your life, your self-preservation, your family.
---
Give us two weeks we will give you - YOU.

---
Krav Maga Israel Experience
---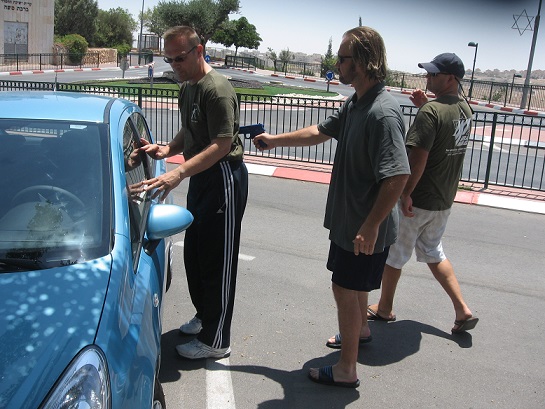 We take basic principles and apply them to many every day type of situations. Here members of Tour and Train are learning how to handle car-jacking, robberies and abductions. Our training takes place in Maaleh Adumim, the Judean desert, Israel.

---
Join us for 10 - 12 days. Immerse yourself in Krav Maga training and Jewish/Israeli history.
For beginner or advanced we will take you step by step, at your own pace, to learn Krav Maga in the simplest and fasted way possible.
Visiting instructors have said they had never seen students advance so quickly.
Tried and proven.
Upcoming dates:
June 2014,
November 2014
March 2015
June 2015

For more information please see
---
Prepare yourself with knowledge. Learn the history of Israel as a fighting nation.

---
Israel: A Nation of Warriors

---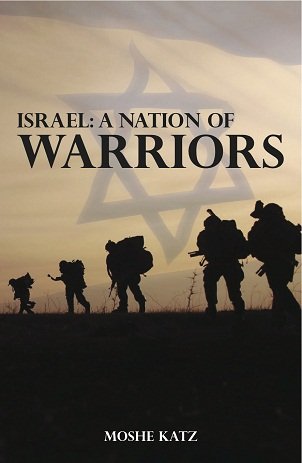 Understand the Israeli mindset. Understand the true roots of Krav Maga, the history and philosophy. 
Where did Krav Maga really come from? Who was the first instructor?
Over 250 pages, the history of Israel and the Jewish people as a fighting nation from the days of Abraham to our own times. The book covers the history and roots of Krav Maga and the modern Israeli Defense Forces. The book analyzes what makes Israeli security the best in the world.
(cover by Arie Katz)

$9.99 on Kindle
Israel, A Nation of Warriors on Kindle