Krav Maga Training Israel

---
Upcoming Training in Israel

---
Tour and Train in Israel Program
---
2020
March 15 - 19 Five Days Training only, Now registering participants
June 1- June 11, 2020 Tour and Train Now registering participants
June 14 - 18, 2020 Five Days Training only, Now registering participants
November 2 -12, 2020 Tour and Train Now registering participants
November 15 -19, 2020  Five Days Training only, Now registering participants
2021
June 7 - June 17, 2019 Tour and Train   Now registering participants
10 days plus orientation day - $1,400 (IKI members receive $100 discount)
---
Includes
Ten days of training and touring
Anti Terrorism course
Two Tour and Train T shirts
Two full length Krav Maga training DVD's.
Does not include: Flight, accommodations, food, "Day 11"
When you come to Israel to train in Krav Maga you will combine the theory and the practice. You will see the people and hear their stories. You will see eighteen year old girls and boys in uniform carrying around M-16 assault rifles, and various other automatic weapons, and you will see older men who liberated Jerusalem back in 67', defended Israel in 56' and helped fight for it's independence in 48'. And yes you will be stopped at checkpoints, malls and supermarkets, checked and questioned. This is how we survive
---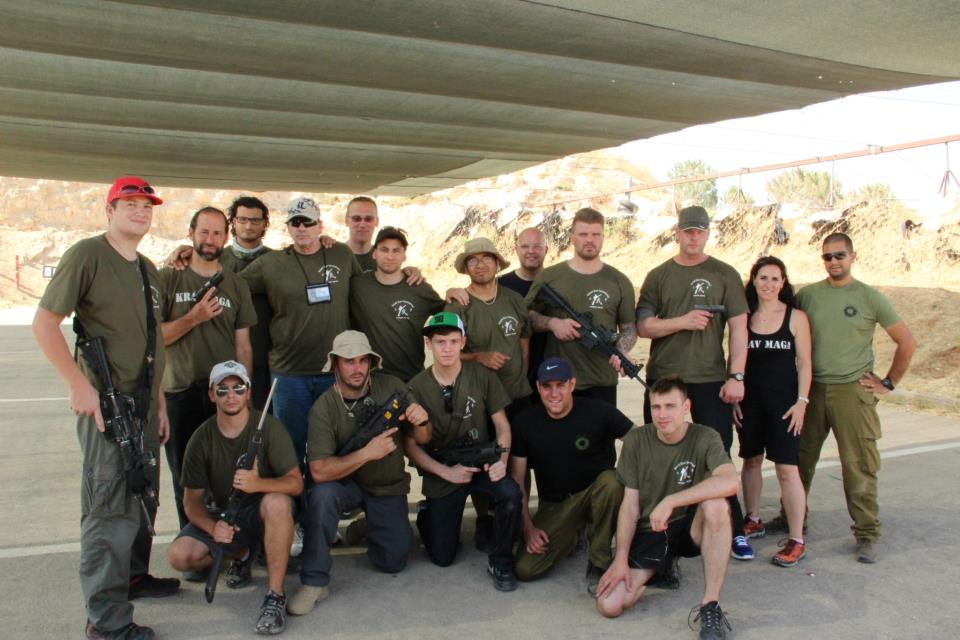 ---
" Thank you for a great experience at the Tour and Train. Your techniques are by far the easiest and most effective techniques that I have ever learned. There is no doubt in my mind that I will return"
Take care
Gilbert, Perth, Australia
---
---
A great way to accelerate your Krav Maga progress and learn about the roots and history of Krav and Israel is our "Train, Tour, Study" program in Israel which includes intensive Krav Maga training, touring, and studying the language, history and culture of Israel.
---
You will see both sides of the conflict; the Jews, the Arabs, the disputed territories. If you have the time you will see where ancient Biblical battles took place as well as modern Israeli battles. At the entrance to the Old City of Jerusalem you will see the bullet holes covering the ancient walls, reminders of a tough battle.
All this will add to the intensity of your training. I have found that those who come even for a short period of time gain a tremendous amount of Krav Maga skill.
Sample topics that we cover
Hand grabs
Shirt grabs
Chokes
Knife threats
Knife attacks.
Gun threats
Krav Maga Street Combatives,
Fighting in confined quarters
Defense in and around a car
Hostage situations

How to block, how to strike using hands, knees, elbows, and legs. We cover defense in confined spaces, in a car, or an elevator. We deal with situations when you are pushed against the wall, attacked with a knife, stick or gun.
Anti rape, hostage situations, school yard conflicts, and VIP protection.
Read what past participants have to say - Tour and Train Testimonials
---
Regular Training in Israel
The program is designed based on each individual's needs, abilities and interests, and it all takes place right here, in Israel. This is where Abraham fought, King David fought and ruled, Samson, General Bar Kochba, the Maccabees and the modern IDF all trained and fought to defend this land.
---
Register for Tour and Train
Reserve your spot now

---
---

Tour and Train Registration for all courses
Krav Maga Personal Training in Israel
---
Additional Expenses
Please keep in mind that there are several training items that you should have, or you can purchase them here.
Groin protector
Shin guards
Krav Maga T shirts
Boxing Gloves
Kobutan Key Chain
mouth guard
In addition most participants want to buy some souvenirs while in Israel.
---
---
Information about Israel
When you arrive in Israel, and even when you first approach your flight to Israel from a foreign country, you will be subject to Israel security. Nothing to worry about, just be honest and all will go well. Before you travel contact me directly and I will guide you.
---
The Sabbath

In Israel many people observe the Sabbath, (Shabbat, Saturday) as such in areas such as the one I live in, there is no public transportation and no taxis. So please try to plan your flights accordingly.It is best to arrive in our town either before or after the Sabbath. (Sunset Friday night to Sunset Saturday night).

Also be aware that all shops and food places are closed from sunset Friday to sunset Saturday.
Israel uses the same electricity as Europe. For all your Israeli electricity needs please see my friend Yoni Kramer's most helpful website.
---